Jase and I have visited Scotland numerous times and have always loved it – known for its charming cottages tucked in the hills, amid the Highland cows and deer grazing in a valley below a big sky full of drama. Our neighbouring country possesses some of Western Europe's largest wildernesses, which we have roamed extensively in the northwest, but from the water, not so much. Post the easing of Covid-19 restrictions, May was an apt time to head back to the Highlands. Moreover, when we could muster enough Scotch courage, put our big toes in. A solid wee plan before the midges descended – often on June 1st!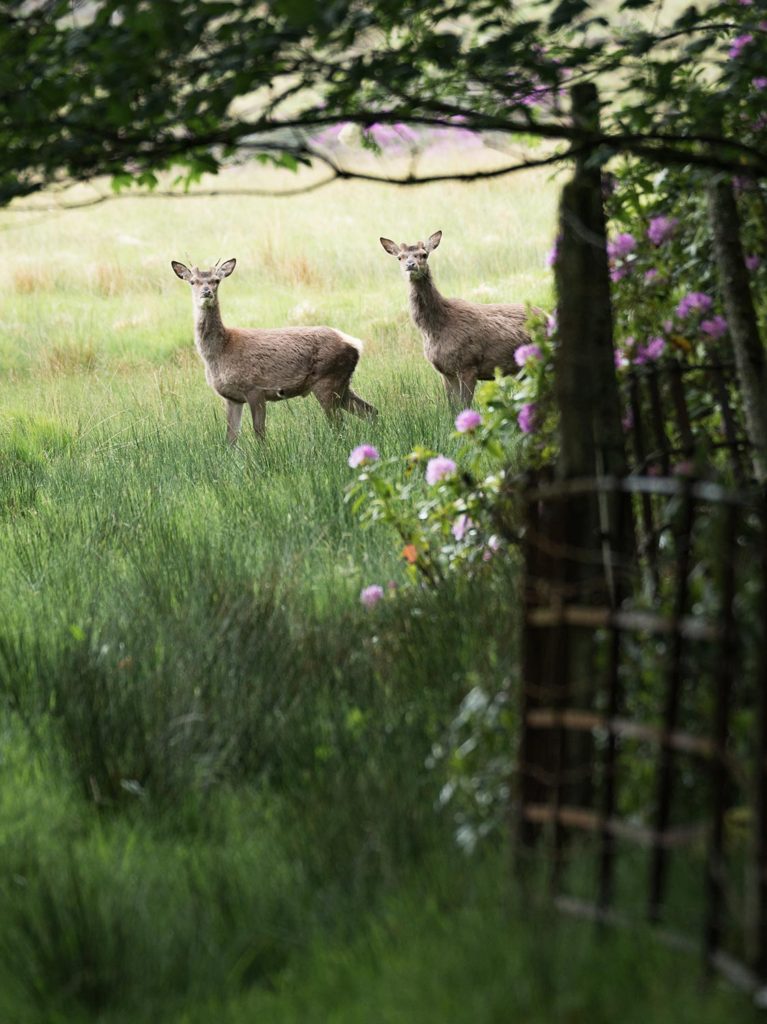 Pleasure drenched moments in a lonely landscape
The vanilla English roads soon gave way to the Scottish hues of the Trossachs – saturating a canopy in summer's green. Aiming for a corkin' place to make camp near Glencoe Mountain Resort (a worthy pit stop for food, accommodation, and a shower), we mosied down Glen Etive Road off the A82 to get situated. From the get-go, it's worth meandering the 11 miles of single-track road to locate your preferred beauty spot. What's more, it's free to overnight. Only a hop, skip and a jump from the pull-ins, there's freshwater running through narrow valley so go and find your private swimming baths. That's what we did. Mark me, invigorating joy will abound in plentiful amounts!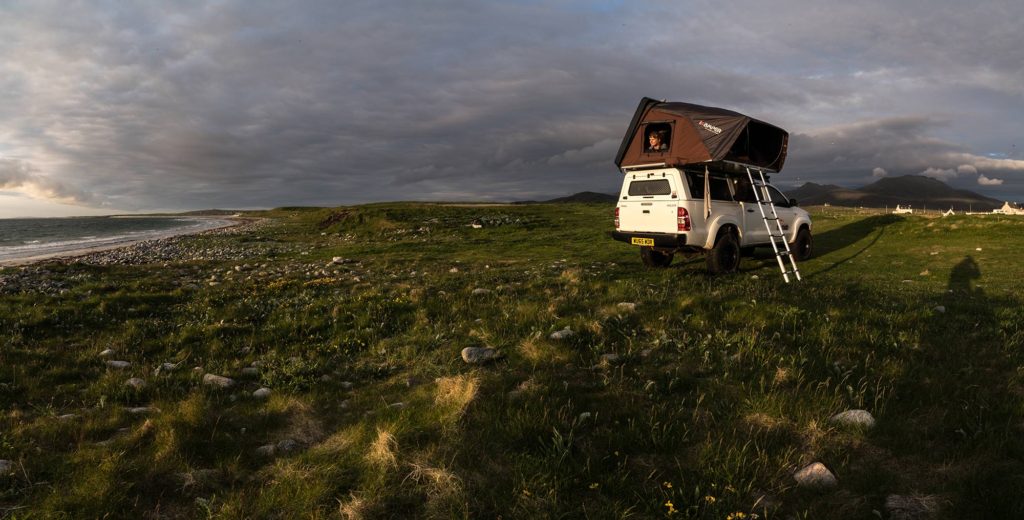 Sutherland's Grove, Oban 
Travelling north to return south saw us leave the Glencoe area to what manifested as a beguiling forest straight from a kid's story book. Just watch for the midges from June through September. (Perhaps invest in a bottle of Smidge, which is deet-free, or the essential oil bog myrtle.)
Gratefully, while the midges were off-duty, there was something about hiking through a grove of soaring oak trees and ancient Douglas firs, which made my neck kink and crane with relish. There's a raging rocky gorge carved out by the Abhainn Teithil, over which you can discover on multiple elevated bridges to lap up the booming water. Later that afternoon, we foraged handfuls of wild garlic leaves and their white flowers, which although delicious, are best picked in April when the buds are sweeter still.
Just a few hundred yards away from where we set up camp was the gorge. From there, it was easy to pick out an unoccupied swimming hole to take an exhilarating dip. "Ridiculous" was an unjustified term for the experience – the rude temperature took my breath away while I hyperventilated for an agonising few minutes. My extremities just hurt after that. Once I beached myself on a sun-warmed rock, and the blood circulation restarted, my whole being tingled with a zinging triumph.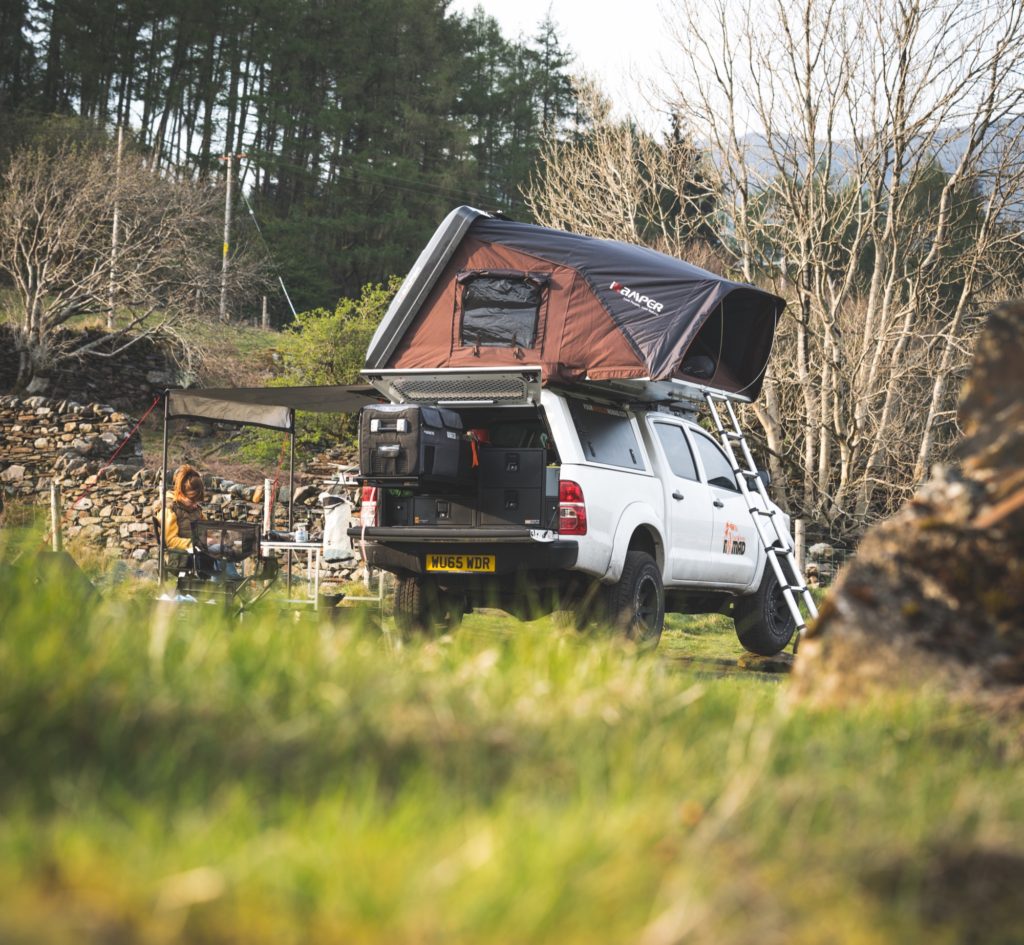 Appin, south of Lochaber
Less than half an hour north of the enchanted woodland, we drove into a secluded bay in Appin the following day. On the eastern shore of Loch Linnhe, it lies southwest of the Ardsheal peninsula. Before arriving there, we stumbled upon a bluebell wood, which in May, carpeted the forest floor. Out of the bewitching woodland, a long stretch of white sandy, shingle beach unfurled, packed with sea and coastal birds. It was my kind of crowded and for me, one of the most idyllic spots we'd found in Scotland to date.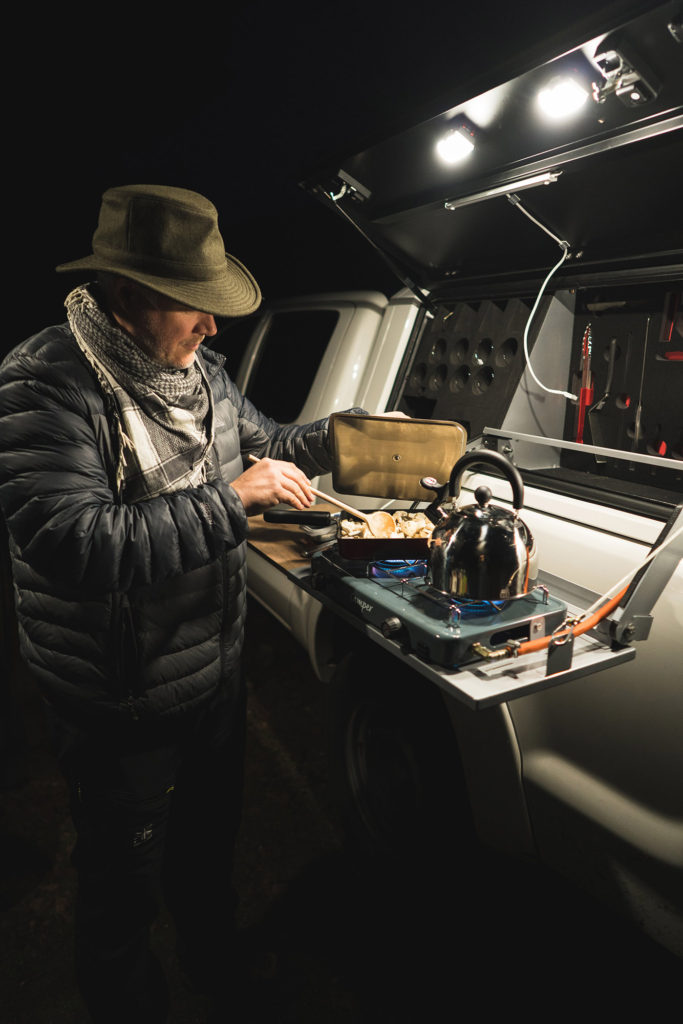 No sooner had we pulled the handbrake up, four fish-belly white legs materialised from jeans. Jase and our friend Chris – wearing their swimming shorts – plunged into the sea while I managed only waist-deep. They could hog the craziness; I drew the line at 39F (4C). And 2021's Oscar for services to the expression "Holy crap!" goes to… Yup: next time I'd pack a wetsuit. Infinitely more pleasurable was appreciating the cold loch from the paddleboard. A few blissful hours passed before marking the occasion to celebrate Chris' birthday, the warmest day at 73F (23C) so far, was the icing on the carrot cake. Cheers darlin'!
Applecross, Strathcarron
The best part of a three-hour stint north led us to Applecross on a remote peninsula in Wester Ross. Less to do with Game of Thrones, more to do with one of the earliest settlements in Scotland. Interestingly, the locals just call Applecross "the street". This section of our route happens to be a famous section of the North Coast 500 – a highly popular and impressively scenic circuit starting at Inverness. Here, there's always a welcome feeling and friendly vibes from locals and visitors alike. Without zero persuasion, we tucked into fish and chips at the Applecross Inn (make a reservation during peak season), washed down with some real Scottish ale. There's the Applecross Smokehouse nearby too.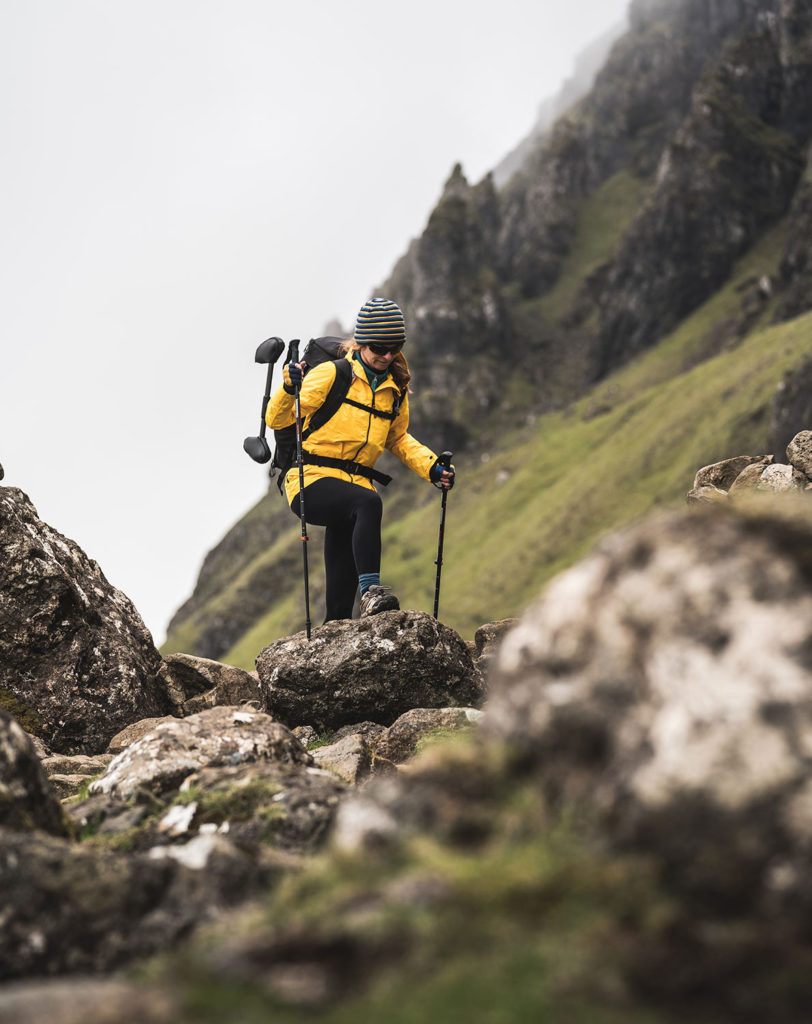 Torridon, Achnasheen 
An hour northeast from Applecross took us to a Post-it note sized Highland village nestled in the Torridon Hills – mountains to the north of Glen Torridon. No surprise that the village is named Torridon.  As quickly as we could rally, we took refuge from a deluge of rain—diving in the rooftop tent before getting water boarded. Fortunately, our eight-foot stack of fantastic Annex S saved the day and our skins; it created a teepee space in which to cook, hang out the wet gear and stay warm and dry. Come morning, Mother Nature hadn't yet had her fill, so without thinking twice, we headed northeast once again.
Coigach, Ullapool 
As much as I admired the splendour of Coigach, where pillared peaks tower loftily above vast and isolated expanses of gnarled and ancient gneiss, I probably appreciated the free public showers more down the road in Ullapool. Chiefly when the idea of 'five wet wipes is a shower, eight is a bath' will only bear so much fruit. Having tanked up White Rhino, it was time to cross the Skye bridge.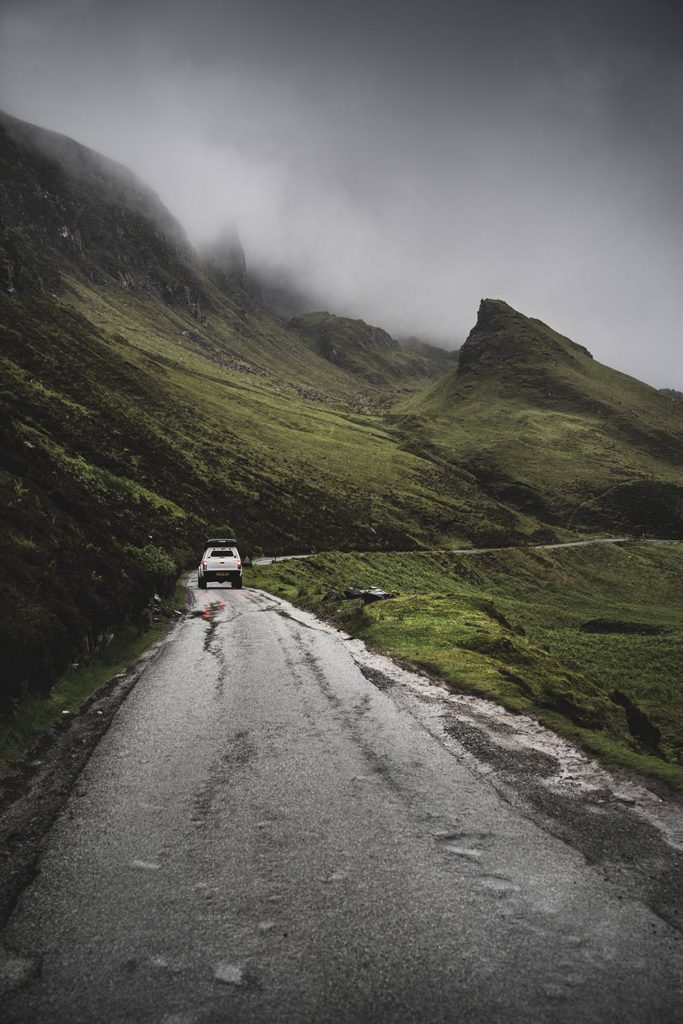 Isle of Skye
If you're self-sufficient, spend the night on the Staffin Slipway. Stock up on any nice-to-haves beforehand at the village hall: there's a café, launderette, a grocery shop, woolly hats, beach toys and frying pans (randomly). It's even licenced to sell booze. This far north, it was gone 11pm as we stared at the mountains slowly losing light when sleep tookover and I fell into a deep slumber.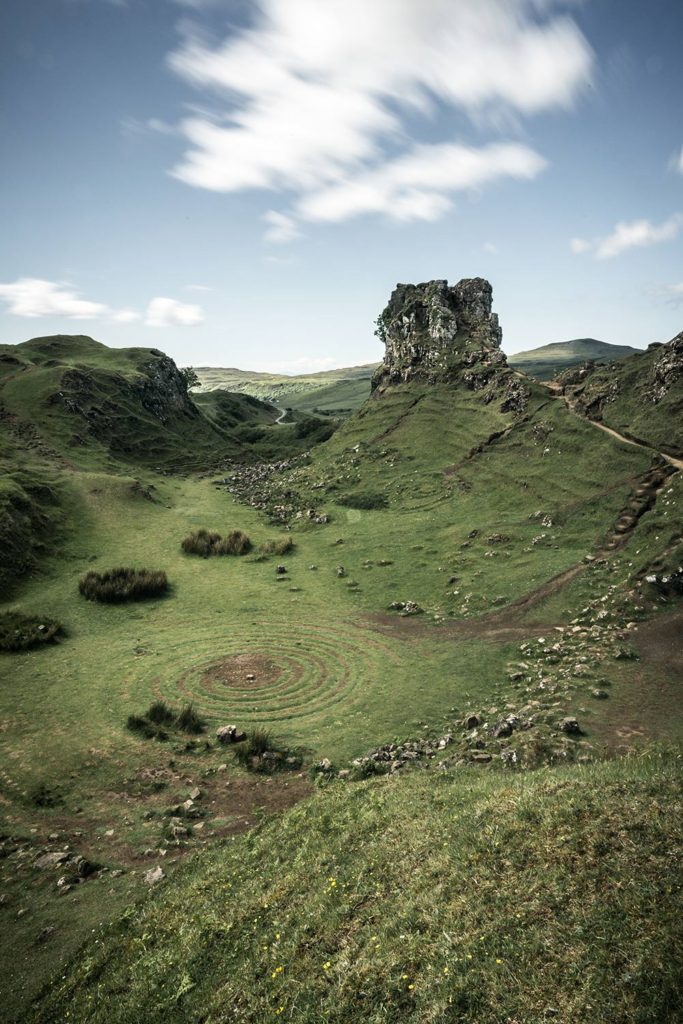 Goodbye Bonny Scotland
We said our farewells to Chris over a pub meal in Tyndrum. Incidentally, the pub's adjacent to The Big Green Welly – a place to fuel your vehicle and you, as well as procure a bottle of malt whiskey and Scottish shortbread for your besties back home. The remainder of our road trip comprised long, twisting single-track roads that saw 'rush hour' caused by flock after flock of sheep. Seals basked in the sun on the shoreline rocks and the odd pine marten darted hastily across the road. Scotland's simple but rustic charm and crystal clear waters will get at something quite deep in you, they have in us. @fourwheelednomad