Thank you
We are very fortunate to be partnering with a superb host of companies, all of whom share our passion for travel. Shortly, we'll be utilising an incredible arsenal of product astride two KTM 500 EXC Fs we're calling the Mega Transect. Namely, a ride encompassing a return to North America and South America, followed by a big push up the African continent, through Europe and back to where we'll kick-start the epic journey in the UK.
Thanks to like-minded and passionate people investing in and enabling us to stay on the road, pay it forward, and foremost, create the visual content that we live—as much as love—to produce, we've earned ourselves a healthy following tied into a life of adventure. To all those that have gone the extra mile in keeping us on the road, we wouldn't be able to continue our global endeavours without such backing. A heartfelt thank you to everyone on board with Four Wheeled Nomad. (And previously, Two Wheeled Nomad.)
BIG overlanding love to all of you! By foot, fin, 4WD and, of course, moto!
---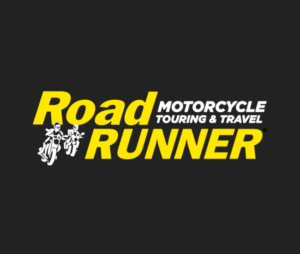 "RoadRUNNER is an independently owned and published motorcycle touring and travel magazine. On our website, you will find exciting travel stories, reviews, news, and other resources for planning your next motorcycle tour. We offer a wide variety of free content, but only our active web subscribers get access to the entire 650+ tour database, complete with maps and GPS route files. Web subscribers also enjoy exclusive web-only stories.
RoadRUNNER's mission is to empower motorcycle enthusiasts with the knowledge, resources, and inspiration they need to explore the world on their motorcycles. Through practical and engaging content, events, and community, they promote the joy, freedom, and camaraderie that come with motorcycle touring and travel.
What you can find in each issue of RoadRUNNER:
Travel Stories – Coverage of the United States, Canada, and international destinations. Including ALL of our stories as regular contributors!
Tankbag Maps – Our signature tear-out card-stock maps are noted as a significant reason why subscribers choose RoadRUNNER.
Motorcycle and Products Reviews – Full dressers to dual sports, hottest on-the-road reviews of new motorcycles, equipment, gear, and apparel fit for today's active and enthusiastic rider.
Shamrock Tours® – Tours with 4 loops out of the same home base to make traveling more enjoyable. Unique to RoadRUNNER and valuable to readers.
Special Interest Sections – Devoted to Vintage and Scooter enthusiasts.
Industry News & Updates – Providing industry awareness.
World-Class Photography – Capturing and delivering the beauty and excitement of the road, the ride, and the destination.
When you find a spirited company that shares the same passion as to why we ride, tied into a life of documenting those adventures, the phenomenal firsts to the odd mishap, the lessons learned and everything else in between, you don't turn your back on them. You gravitate towards them with open arms, and thank your lucky stars for having the good fortune of being associated with the most fabulous of folk. RoadRUNNER is one of our most supportive and valued partners, thank you. Nice merch, too!
---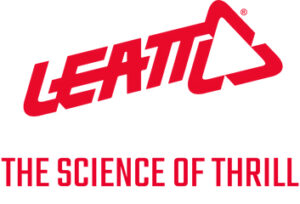 "With an ever evolving range of helmets, body armor, braces, guards, hydration systems, apparel – whatever it takes to keep the committed Thrill seeker safer. Yours is a confidence game. And we're in the business of making sure that you have the confidence and the equipment to push yourself faster, harder and further than you thought you could go."
We wanted to extend our heartfelt thanks for your invaluable equipment in providing us with the exceptional motocross-style body armour and riding gear for our upcoming adventure, the Mega Transect. Your partnership with us is instrumental in ensuring the safety and well-being of us as riders while we're embarking on this thrilling journey. Your dedication to crafting high-quality gear is evident, allowing us to tackle challenging terrains with confidence. We truly appreciate your incredible support and commitment to our mission, and we look forward to representing Leatt proudly throughout our two-wheeled expedition. An epic bike trip sized thank you!
---

"Motohansa had its beginnings in a humble Australian backyard garage back in 1990. We have come along way since then, through many workshops, race teams and distribution partnerships with some of the biggest brands in the game including BMW, Wunderlich, SW Motech, HexCode (GS911) and many more.
Over the past 12 years Motohansa has been developing and improving our own range of Adventure Motorcycle Tool Kits.  Designed by riders for riders, we now sell tools in more than 15 countries across 5 continents and are continuing to expand.
We are a customer focused company who aim to provide our fellow motorcycle enthusiasts with what they want and need.  With our toolkits on board, we want "YOU" to feel confident and prepared enough to adventure to out of the way places and ride off the beaten track… And make it back home again!!
We are immensely grateful for the unwavering support we are receiving from Motohansa and Motohansa UK for our UK followers with their exceptional KTM Pro Series Tool Kit and Pro Compact Tool Kit. These kits are our reliable companions throughout our journey, the Mega Transect, providing us with the necessary tools and equipment to tackle practically any mechanical challenge along the way on the roadside. Their durability, precision, and compactness have proven invaluable, as has the fully-featured splendour of both ensembles, ensuring our safety and peace of mind on the road. We extend our heartfelt appreciation to Motohansa for their remarkable products and their commitment to sustaining and elongating our adventure! A thousand thank yous.
---
"Nomad-ADV is a 100% family owned and operated small company, setup by Mike and Aad Schram, father and son. Both have motorcycling and engineering in their blood, combined with a lot of experience in long distance motorcycle travelling in all sorts of terrain. Mike is the current and official World Record holder for the youngest person to have circumnavigated the globe on a motorcycle, starting when he was 16 and finishing when he was 19. At just 19 years of age, he had already covered 120,000 km through some of the most inhospitable terrain in the world, as he didn't exactly take the easy route… In fact motorcycling and motorcycle travelling goes back 4 generations in our family!
Mike is an automotive engineering graduate, specialising in product design and 3D CAD/CAM drawing. Aad has over 40 years of motorcycling and engineering experience. All the Nomad-ADV products you'll find on this website have been designed and made by us. Our products are first and foremost made to perform, and to do so in harsh terrain. They have been tested by us personally and extensively before being tortured by a select group of riders. Of course we run computer stress calculations too but they are no replacement for real world testing. All product testing is thus done out in the field. We have the benefit of a massive windtunnel right outside our door, as we live along the infamous North Sea coast. You'll find us out and about testing new products and new ideas on a regular basis in all sorts of terrain.
We do not operate a motorcycle shop, so you won't find a showroom here or a fancy reception area. Instead you'll find an old fashioned machineshop where two men work with their hands operating lathes, milling machines and welding equipment to make the products you see on this website. Obviously we work with computer controlled machines, which together with proper engineering allow us to make the high quality components which make our products. But, at the end of the day it's the people that make the difference. We love what we do and we love seeing what we make being used in all corners of the globe. For more info on our travels have a look here: Earth-Roamers. Or contact us here."
When the stars, planets and universe align, and the right thing at that right time magical thing happens, you sit up and pay attention. Bowled over by Mike and this partnership that has come to fruition, we are grateful beyond compare, overwhelmed even. Thank you for machining a plethora of KTM parts for our steeds, we do not say this lightly – you guys are awesome! (In the Wordsworth sense, not the Bill and Ted.)
---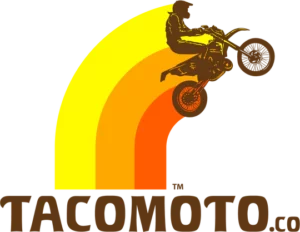 "We sell the things we like and we test the things we sell. All to make them better and to give you the best moto experience possible. Guaranteed. If you have any issues with any of our kit – we'll make it right."
Straight to the point doing what it says on the tin – our kinda philosophy! Thank you Taco Moto for the services about to be rendered on our dream machines, which we've heard on the grapevine, Taco Mike will use his Midas touch and turn them into "cheater bikes" – brilliant! Thank you for your time, experience and invaluable support.
---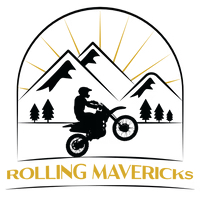 "Rolling Mavericks grew out of my passion for off-road motorcycle adventure riding, my love for camping, tools, and gadgets. I often found myself scouring the internet for that one accessory or the ultimate tool, and I would find them on the other side of the globe.
Many of the tools and accessories you find in the Rolling Mavericks webshop you will not find in the mainstream motorcycle adventure webshops. I either design them myself, such as the UltraLight Trail Jack and have them manufactured. If not, they are accessories, parts, or tools I find handy or don't want to leave home without them."
Thank you Rolling Mavericks for your unwavering commitment to our mission of the Mega Transect. We're immensely grateful for equipping Jason and I with the highest quality tools, and empowering us to explore the open road with confidence and peace of mind through a reliable ensemble. We look forward to kick-starting the collaboration and an incredible journey together.
---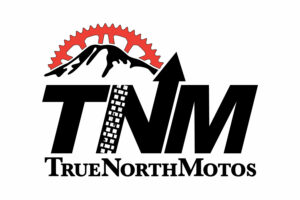 "We are a two-man business located in the heart of the Pacific Northwest in Washington State. Growing up riding dirt bikes in this beautiful area created a passion to design products that we use on our personal bikes and to make them available to the public.
With a combined mechanical experience of 30 years, we are actively developing new products for the rider who wants to outfit their bike for any adventure. Everything we design is built or assembled using high quality materials and is rigorously field tested to meet our high expectations. We also build sophisticated "Works Bikes" for maximum performance on KTM/Husqvarna off-road motorcycles and do mechanical work on most major brands of dirt bikes. Thanks for visiting and we'll see you on the trail soon!"
Jase and I wanted express our deepest gratitude for your exceptional support in providing us with the TrueNorthMotos XABR rack and nifty turn signals. Your contribution has made a significant difference in our journey, and we're very grateful. The XABR rack has proven to be an invaluable addition to our setup, offering the durability and functionality we need to carry our gear securely on our adventures. It has exceeded our expectations in every way, allowing us to focus on the road ahead with peace of mind.
Additionally, the nifty turn signals have not only enhanced the safety of our rides but have also added a stylish touch to our bikes. Your commitment to quality and innovation is evident in every aspect of your products. We feel honored to be supported by a company that shares our passion for adventure and understands the needs of full-time riders like us. Your dedication to providing exceptional service and products is truly commendable. Thank you from the tips of our gloved fingers to the bottom of our boots!
---

"DEVELOPED FOR MOTORCYCLE RIDERS – BY MOTORCYCLE RIDERS. Our hardware and software team is constantly developing new better products and improving our software.
And just like you, we are adventure and off-road riders, so we test all our products on the field. Either a paved road or an off-road track, gravel or mud, enduro race or a multi-day travel, under the sun or under the rain. Yes, we have the best job in the world…"
When it comes to a navigation for our bikes, the Carpe Iter tablet is so much more than your average GPS market offering. Oh my, where to begin? It's a tough, bright-screen, 4G-enabled android. Its USPs entail:
– Ublox M9N GNSS chip with up to 5 location updates per second
– Simultaneous GPS, Glonnass, Galileo, Beidou + SBAS
– Auto-Turn On and Off on power detection
– Dual charging points (holder pins + M8 screw type power cable)
– Smart power supply that turns on when it detects 13.5V
What, pray tell, is there not to love?!
journey together.
---

"Warp 9 Builds the sickest wheels on the planet, custom hand built wheels at non-custom prices!"
Don't you just love it when the product does what it says on the tin? Namely, lives up to all of their technical claims. No prizes for guessing why we're psyched to be in collaboration with Warp 9! Superb quality is now keeping our trip rolling every mile of the way. Literally, metaphorically and emotionally. Literally, we couldn't do this without you. Thank you, Warp 9, we tip our helmets in grateful salutation to you all.
---

"Trail Tech designs and manufactures industry-leading GPS systems, digital gauges, fan kits, high output stators, kickstands, and a variety of electrical accessories for motorcycles, snowmobiles, ATVs, and UTVs. Trail Tech joined the Apex Product Group in 2017, to better serve our customers growing needs. Trail Tech will continue to invent and develop cutting edge, quality products for the benefit of the Powersport community."
It's always the finishing touches that make a world of difference during one's round the world motorcycle trips. And it's thanks to Trail Tech that we're being supported with nifty items such as an air compressor, high-end radiator guards, priceless fan kits, and beautifully engineering kick-stands! Brilliant, thank you.
---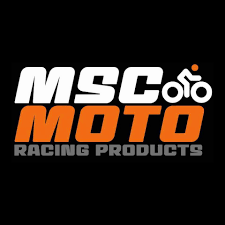 "MSC Products Australia started way back in 1995 when Mark Cumming was told that he could not make a steering damper! As you can already see Mark did succeed in making his first steering damper and since then it has been a steady path from hobby business to full time production of steering dampers in our CNC manufacturing facility.
Today we have a group of talented staff with a passion not just for quality but for motorcycles! At MSC we all ride and race motorcycles and have done our whole lives. Motorcycling at MSC is more an obsession than an interest.
We manufacture our products here in Australia at our very own workshop with a range of CNC Machining centres, lathes, grinding, EDM, and injection moulding machines. Our workshop and development is manned by Mark and [his son] Vaughan Cumming.
Here at MSC MOTO we keep a tight rein on quality and make sure every product that leaves MSC is the best possible finish so you can be sure you have a product that will last you for years of untroubled service.
All our products are tried and tested first by our staff then we move it to our top level pro riders and teams for intense evaluation before we make it available to our customers so when you choose to run with MSC you can be sure you have the best possible products on your bike."
As a family-run, Australian-based company (including a redheaded powerhouse called Simone), Jason and I are honoured to be in partnership with MSC Moto. Particularly as a fellow redheaded female rider with family just an hour south of the Cummings in NSW: the most fabulous of folk who are supplying us each with a steering damper! Such an outcome couldn't dampen our spirits, let alone our bike's steering, even if they tried.
---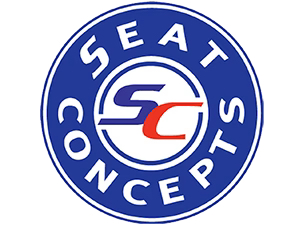 "At Seat Concepts, we pride ourselves in offering what we believe to be the best seat foam and cover products available for dual-sport, adventure, and street motorcycles, at an affordable price. Seat Concepts products are made and developed here in the U.S.A.  by true motorcycle enthusiasts. We ride and race what we sell.
Seat Concepts dual-sport & adventure Comfort, Element, Comfort XL, Touring and Commuter complete seats and seat kits incorporate a wider seating area for the rider, which results in a more even weight distribution while reducing pressure points. Each individual seat model was specially designed to increase comfort without compromising rideability. The more aggressive the bike, the more aggressive our seat-kit.
In addition to our wider profile seats we supply a full line of OEM replacement seats that are designed to match the OEM specs of width and height but incorporate our high quality covers and adjustable density foam. These streamline replacement seat styles are reflected in our Race 2.0, Rally, and Adventure 2.0 seat product lines.
For Foam and cover kits we provide detailed instructions for easy "Do It Yourself" installation. We feel this provides the highest level of quality & comfort, at an affordable price. For an additional $25 you can send your OEM seat base to Seat Concepts to have our team professionally install your foam and cover kit onto your OEM seat pan. CLICK HERE for more details."
Knowing that Seat Concepts is supporting the Mega Transect by bringing ease and contentment to our trip in facilitating the ultimate level of in-the-saddle comfort, joy and improved riding performance, excites not just our sitting bones, but our entire being. Happy backside = happy biking! And not just in the short to medium term – period! As returning long-distance riders that will be clocking tens of thousands of miles in the saddle, that, for us, is invaluable. Thank you, our derrières could not be more delighted.
---

"I am Craig Johnson, a resident of Minnesota, USA. Let me introduce you to Scott Parman! Scott is a resident of Northern Italy. Both Scott and I were sales managers for ROHO, a global leader in medical technology that distributes pressure, providing patients unmatched protection while seated long term. We handled their motorcycle product sales.
Scott had a territory that covered Europe, and I covered North America. In 2015 the job that we both had intended retiring from was sold without notice. This left both of us trying to figure out what we were going to do since neither of us had a Plan B. Being motorcycle enthusiast with decades of industry experience, we teamed up and came out with a seat cushion that is actually made in a wheelchair cushion factory using medical materials using our own patented designs."
It's no bad thing having a saddle that's built to last, however, our bikes in particular don't exactly lend themselves to much real estate for one's backside – a high end saddle or not. It's, therefore, with a bikeload of gratitude that our derrieres are indebted to Wild Ass for supporting our bottoms with a gloriously lush tush pads, aptly named the Wild Ass Sport.
Who doesn't yearn for a backside that won't go to sleep and become Sponge Bob Square Pants after an hour or two in the saddle? Our derrieres are delighted to be astride a Wild Ass, it will be a privilege as much as a sheer indulgence we'll be enjoying. Our sitting bones will be in seventh heaven! Thank you.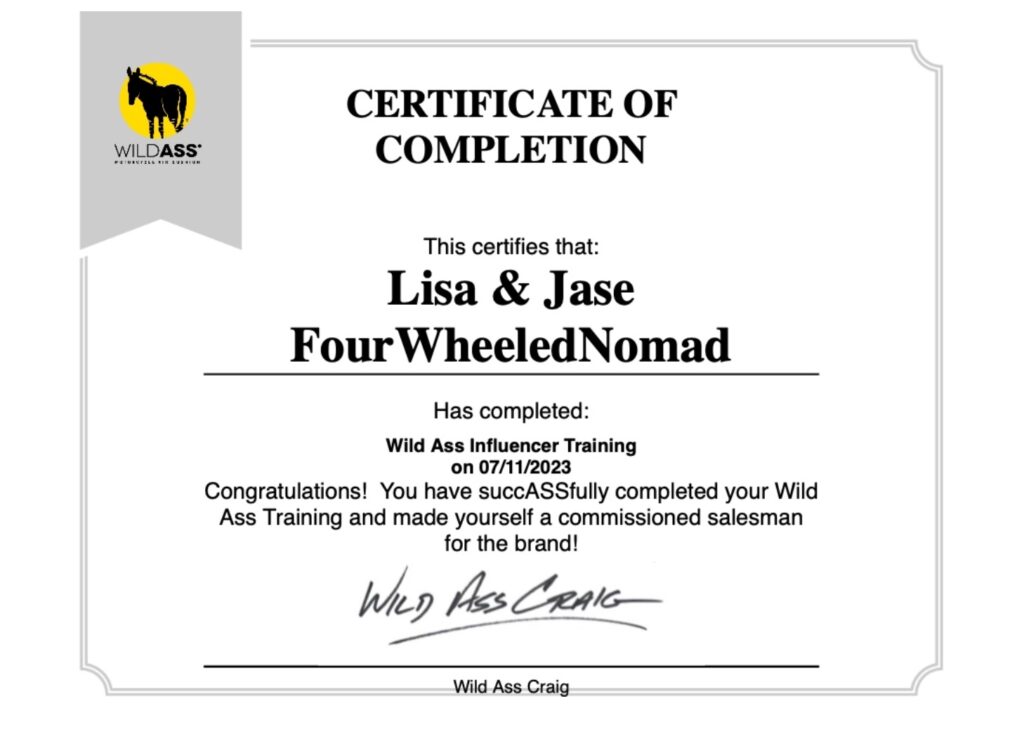 ---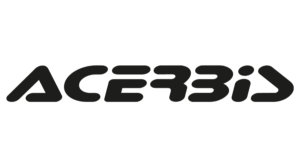 "OUR MISSION. We want to build lasting and durable relations with our dealers; distribute worldwidely our products born from our know-how, passion and experience; constantly innovate our product to give the best to our athletes.
OUR PROMISE. Driven by the desire for innovation, we want to develop products by pursuing only one vision: to create value, to shape with hand, heart and mind solutions that allow us to advance and make a difference.
OUR ESSENCE. At ACERBIS we love to envision our passion, to shape innovation and to constantly thrive for the next level of quality and product performance.
OUR VIBE. Each project is a challenge and the union of creative force and collaboration. Prove yourself. Challenge the limits."
Our core values align perfectly with Acerbis' mission, promise, essence and vibe. For us, it's about being excited by our current path, appreciating whatever that path may look like or wherever it may lead, brings a sense of aliveness and meaning during our experiences in the now. Connecting with spirited people that light up one's life, and paying it forward everyday. That's when you know you're on the right path. Thank you for paving the pathway to these personal aspirations, it's a privilege and joy to be in collaboration.
---
"Driven by the continual feedback and input from dedicated test pilots and passionate customers, KLIM strives to do one thing above all—improve your riding experience without compromise. We invite you to experience the difference riding in truly technical riding gear from KLIM can make. KLIM technical riding gear is the global leader in designing, developing and manufacturing the most advanced motor sports apparel for the snowmobile and motorcycle rider. Utilizing the world's highest technologies in waterproof, breathable, durable and comfortable materials, KLIM builds gear for the most demanding riders."
In my response to my thoughts on 5-10 items that I would say SHOULD be the requirements of field testing motorcycle garments: "Thank you! This is a fantastic list. I appreciate the feedback." Technical Designer, Motorcycle Category KLIM Technical Riding Gear.
In response to my consulting on a future women's motorcycle suit: "Thank you for your feedback below, always appreciated." Technical Designer, Motorcycle Category KLIM Technical Riding Gear.
Working closely with the Technical Design team at KLIM, we're privileged to be part of a progressive project where mindful attention to detail is about to set a new precedent: getting KLIM gear from great to the calibre of flagship. Particularly for the "badass" woman rider!
Road testing specific pieces day in and day out in myriad conditions and environments, facilitates throwing every kind of abuse imaginable at them. Representing a cross-section of female and male riders, we're excited to be once again, part of evolving a set of products where technical brilliance meets visual pleasure: the point in the universe at which performance, function and beauty intercept (a concept derived from Robert Pirsig's Zen and the Art of Motorcycle Maintenance).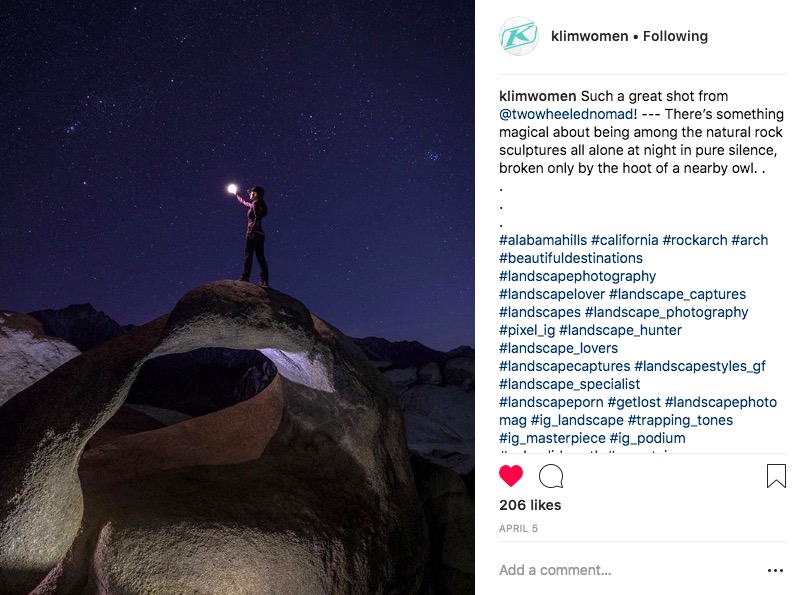 ---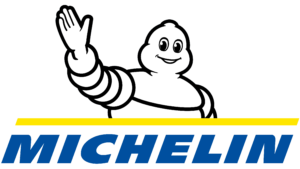 "A global footprint. With 9 R&D centers around the world, 123 production sites in 26 countries, a commercial presence in 170 countries and 125,000 employees worldwide, the Michelin Group is now present on every continent.
Achieving external growth. External growth, particularly in the form of Mergers & Acquisitions, helps Michelin create value and generate growth across its activities. To do that, the Group relies on a dedicated team of recognized experts, lawyers and tax specialists.
Our organization. With 9 R&D centers around the world, 117 production sites in 26 countries, a commercial presence in 170 countries and 124,000 employees worldwide, the Michelin Group is now present on every continent."
Extremely grateful to be partnered with Michelin because without people passionate about rubber, trips like ours would roll very far. Top notch quality. Longevity. Performance with the feeling of being planted on and off-road. Ticks all our boxes!
---

"For us, bikes are about getting deep into the backcountry in search of epic campsites, or border-hopping through distant parts of the world. They're about getting off the pavement and out of the comfort zone: climbing mountains, crossing rivers, and traversing deserts. They're about scratches, dents, and scars, and the stories behind them. They're about seeing places that can't be seen any other way.
We started this business with a basic question: why is there such a large gap between the quality of gear we use in other outdoor sports – like backcountry skiing, backpacking, cycling, and climbing – and the gear available for our bikes? Moto gear requires a unique balance between durability and weight, but the fundamental needs are the same: tough, weight-conscious gear that can survive long-term, unsupported travel through highly abusive terrain. Companies like Patagonia, Arc-teryx, and The North Face completely revolutionized outdoor soft goods, but for some reason that revolution never quite made it to motorsports.
We build our gear to accompany you through the roughest terrain and craziest places you'd ever want to ride. It's tough-as-nails and built to take a beating, and we stand behind it with a lifetime guarantee. We want you to ride harder, travel further, go deeper, and push your boundaries, whether riding the dirt close to home or exploring some far-flung region of the globe. See you there."
Now that Jase and I have cut our teeth and earned our spurs during the four-and-a-half-year, 80,000-mile Americas bike trip (2014-18), it's time to get choosy on the most rugged gear out there – tailored to our off-road needs with endless supplies of serviceability. MOSKO MOTO is able to fulfill all our nice-to-have wants and essential needs, and that is going to allow us to put the luggage through its paces with the peace of mind we're seeking. Thank you, MM: bring on the light, tight and ridiculously stylish soft luggage ensemble!
---

"We're Rocky Mountain ATVMC. We've been in the business since 1985, and we have you to thank for it. We stock tens of thousands of Dirt Bike, ATV, Side X Side & Street Bike parts, gear & accessories! When we say your products are in-stock and ready to ship, WE MEAN IT!"
Rocky Mountain ATVMC, fortunately for us and others seeking Herculean-strength after-market hard parts, stock just about every A-Z offering from all the extremely nice-to-haves to the non-negotiable must-haves, courtesy of Tusk. But without the bells and whistles or farkles. (Farkle (n): A modification to a motorcycle that satisfies the following criteria: creates "bling," serves a purpose (the usefulness of which is in the eyes of the farkler) and is most likely expensive. Often used among touring riders to denote or convey status amongst their peers.) A thousand thank yous.
---

"Since its foundation in Hanover, Germany in 1871, Continental has been developing pioneering technologies and services for sustainable and connected mobility ofpeople and their goods. From a small factory in Hanover the company has developed into one of the global players in the automotive industry, which is now operating in 58 countries and markets. Continental is the oldest independent and also one of the largest tire manufacturers in the world. Over the past 150 years, the company has set standards in the tire industry with its pioneering spirit and innovative strength. Time and again, it was Continental's engineers who, with their ground-breaking inventions, ensured that tires became safer, more efficient, and sustainable. Meanwhile Continental is connecting its tires and their sensors to the cloud and offering its customers completely new, smart and digital tire solutions and services."
When Jason and I are in our element on a compacted rocky trail with a bit of the loose stuff, there's no better feeling than knowing one's rubber will keep the wheels rolling. On any terrain in practically all conditions. Continental's TKC 80s will do just that and some for the Mega Transect, our ride through the Americas and Africa. We absolutely cannot wait to put some serious miles on these bad boys.
---
"In 1984 a small group of climbers from the world's flattest continent pulled off an audacious ascent of Mount Everest – they put a new route up the north face in lightweight style with no oxygen or sherpa support. Six years later, one of the summiteers, Tim Macartney-Snape decided to return to Everest after he realized neither he nor any other person who had climbed the mountain had truly climbed the entire 8,848 meters, as that would have meant starting from sea level. That is, no one had yet climbed it from "sea to summit.
Back in Australia, Tim joined forces with climbing friend, sewing enthusiast and design guru Roland Tyson to build a business that could make use of their knowledge of the outdoors to create truly ingenious, well-made but affordable outdoor equipment. They named their company Sea to Summit after Tim's expedition and the business prospered. Today the Sea to Summit brand continues to provide innovative gear and serves a growing band of outdoor enthusiasts all over the world."
"I've had a chance to discuss with the rest of my team and there is no question we absolutely love working with you folks, and we appreciate the superior photo content & editorial that you consistently deliver." Marketing and Social Media Co-ordinator, Sea to Summit. That was from 2017, and here we are again, delighted to deliver for Sea to Summit from summer 2023 onwards!
Sea to Summit is a company of wilderness-seekers that strives to supply the very best solutions for those of us that live, as much as love, to be outside: seeking durable, lightweight and compact gear.  Having hauled far too much weight in our ensemble for three years on road, it's high time we smartened up our act. Namely relieve the tension from the heaving motorcycles, making a U-turn from the stresses and strains of being over-laden.
Gloriously, Sea to Summit has stepped in and enabled just that; electing us Brand Ambassadors, the company has enabled us to shed a shocking number of pounds, organised a lighter load into an accessible, efficient and convenient one, and foremost eradicated the frustration of digging deep to find that "needle in the haystack" item lurking somewhere at the bottom of the pannier. Life has been made infinitely simpler in and out of the saddle, harmonious even. Setting up and packing away on a day-to-day is no longer an event, it's just business as usual. As nomadic travellers, we'll be forever indebted to Sea to Summit for facilitating a happy equilibrium. Thank you!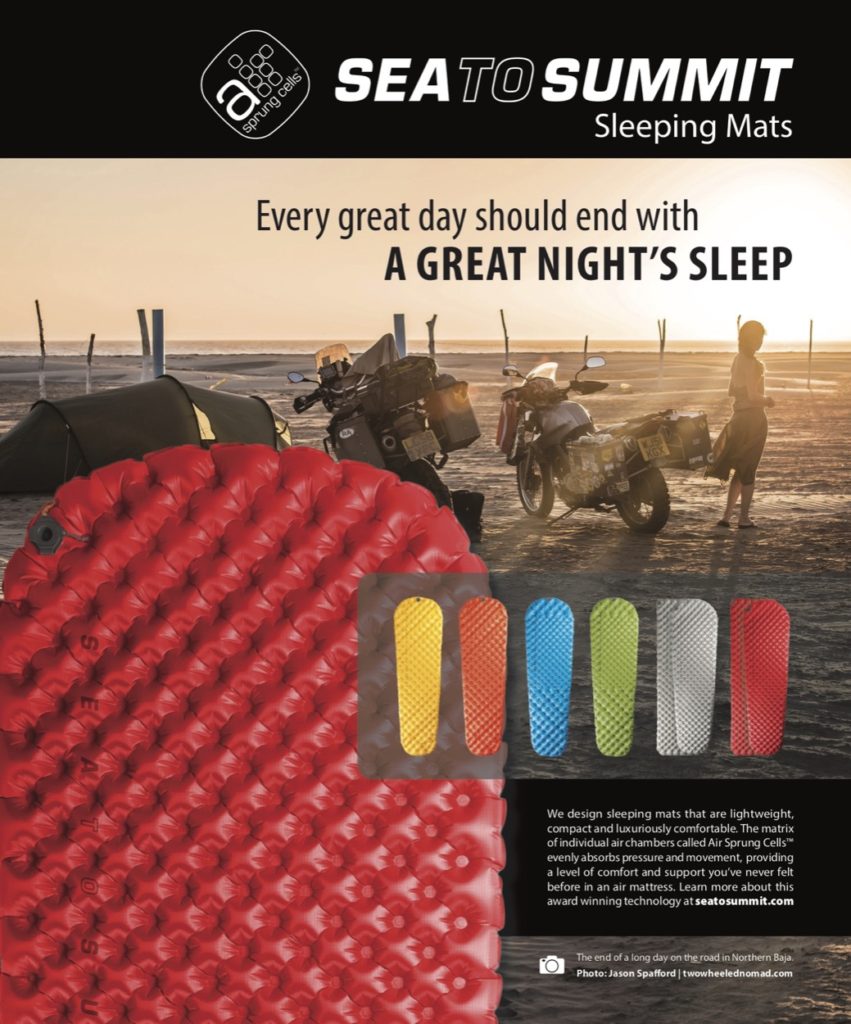 ---
"Cardo Systems was the first to release a motorcycle Bluetooth communicator – The Scala Rider. We haven't stopped innovating ever since. Discover the story behind the first motorcycle Bluetooth device to the latest Packtalk Edge. one day, while riding on his motorcycle to the office, our founder had an epiphany! What will happen if we take the same Bluetooth and wind-suppressing technology, wrap it inside a sturdy waterproof shell and attach it to a helmet? Now riders like us could connect to their music, their phone, and most of all – to each other.
Voila! We are proud to introduce the ultimate sound experience for motorcycle riders by JBL. Resident in our 2019 top-of-the-line Packtalks and in Freecom 4+, Cardo-JBL partnership delivers – for the very first time – an ultimate listening experience whether you are tackling a mountain pass or just zooming down the freeway.
Jason and I rarely ride solo or far apart. It's therefore imperative that we're within good communicative distance from one another. My partner's companionship is one of the best things about long-distance motorcycle travel for me, so I can't thank Cardo enough for fulfilling one of my non-negotiable, must-have needs astride the saddle with the Packtalk EDGE.
---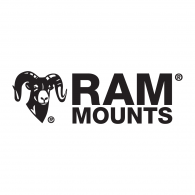 "Introduced in 1992 as part of National Products Inc. (NPI), RAM® Mounts is the leading manufacturer of rugged and versatile mounting solutions for nearly any application and device – including phones, tablets, cameras, GPS systems, laptops, marine electronics, printers, radios, and much more.
As the most innovative product line of its kind, RAM® Mounts offers approximately 5,000 modular components. Built on the interchangeable ball and socket system and designed around an elastomeric rubber ball, these components incorporate non-slip functionality as well as shock and vibration dampening. The unique design of the patent-protected RAM® Mounts system provides quick installation, adjustability and durability – all at a low cost.
Backed by 360 employees, RAM® Mounts is proudly located in Seattle, Washington – in the same neighborhood where the company was started. Utilizing the finest assembly hardware, durable composites, stainless steel, rubber, and aluminum, RAM® mounting solutions are truly "Made in the USA." It's the reason why RAM® Mounts has been synonymous with quality and performance for more than two decades.
No matter where life takes you, depend on RAM®."
OUR MISSION
RAM® Mounts shares NPI's mission to manufacture inventive solutions that improve lives – striving everyday to be the world leader of premier mounting solutions. RAM® is proud to apply the core NPI values in everything we do:
Taking Action: We move efficiently and responsibly to achieve the intended results.
Commitment: We persevere through the challenges we face.
Honoring Relationship: We believe in being candid, learning from each other, and finding joy in the work we do.
Customer Focus: We listen carefully and respond effectively to provide the best solutions."
In our quest to document the Mega Transect ride with GoPros, Insta 360s and iPhones, I feel grateful beyond compare to be using RAM Mounts (UK Customers and US Customers) which will keep our "tech" safe and secure on our steeds. Flexible, strong and very difficult to break, I know the RAM Mounts arsenal will be able to withstand a great deal of abuse from the trails. Precisely what we're looking for.
---
Established in July 2014, Weego is a brand of Paris Corporation that's penetrating the "portable power industry with unique products that offer something for everyone. Weego is a personification of who we are as a company. Our aims and values center on providing high-quality and affordable power to your entire family. From moms to mechanics, from ATVs to boats, from cell phones to tablets – we have a charge for everyone and everything. Weego where you go, when you need us, wherever you need us. Our lab-tested products are built with quality at the forefront – Weego to great lengths to create a trustworthy brand on which you and your family can rely. We're constantly working to make sure you have the power you need, all the time – here, there, everywhere."
After being caught a handful of times with either a low-voltage battery and, or faulty stator – once halting a serious five-day expedition deep in Death Valley, we are thrilled to be partnering with Weego. Gratefully, we're field testing their Weego 22 that's rated to jump up to 5-litre gas engines, has Smarty Clamps (that have been designed with smart technology to identify when you have a great connection, any reverse polarity, and some). Further, the tips are tapered so you can get at the motorcycle's terminals by the simplest means possible. It's also IP65 rated for water, dust and dirt resistance. Not to mention its other core function of charging up the digital camera batteries, head torch batteries, Sena intercoms, iPad and iPhones, NiteRider Lumina OLED 1100 Boost lights, to name a few.  Practically every electronic USB device we have.  If that doesn't keep us rolling, nothing will! As total Weego converts–not sure what we'd do without the Weego.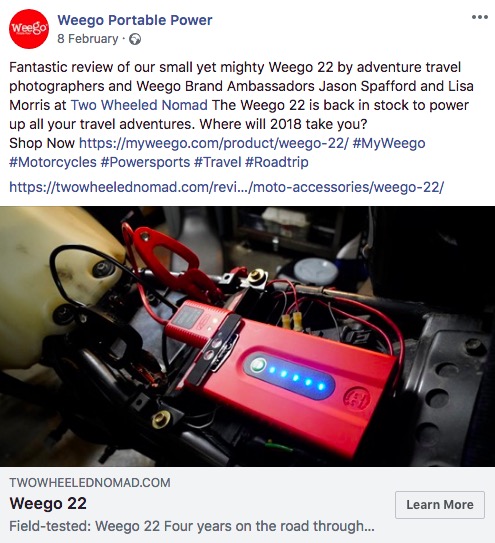 ---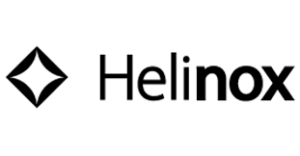 "Helinox is a leader in premium-quality portable furniture and accessories for the outdoors and home."
After a hard day's ride, I need to rest and relax. Helinox's Chair Zero is the lightest (and one of the strongest) offerings on the market today, which couldn't be more "motorcycle pannier friendly" if it tried. Indeed, space and weight is always a premium upon carrying your world in two panniers and a roll bag.
---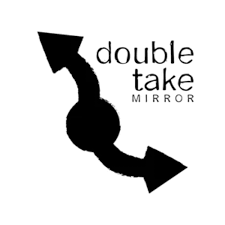 "This mirror is the product of much frustration- I spent years breaking other designs and wondering what was going on behind me on the road. Eventually, when I dropped my bike and found myself buying two(!) new master cylinders as a result, I decided it was time to make a really good mirror, one that would function well as a mirror, and also protect the bike (and me) from damage.
Double Take Mirrors meet all of their technical claims above. They do what they're designed to do, they just work – particularly when bobbling furiously over technical terrain. Perfick!
---
"We cultivate our actions towards finding permanent solutions. There is no way, us, as customers, would like to replace a part again and again. This mindset forces our team to design to fix, to conquer these pesky electrical failures in powersport. We are committing to innovate in finding clever ways to design more efficient parts that produce better results than any other part on the market.
In our shopping journey for buying our daily goods, we all expect to be treated with respect in a relation that makes us feel welcomed. Our team is encouraged to elevate that standard even higher and to provide all the information necessary for an easy and reliable installation. We own powersport rides ourselves. We feel the pain of dealing with unsolvable troubleshooting on our rides.
We are committed in manufacturing complete solutions to known or I-would-never-have-suspected issues that are plaguing your rides… and ours. I bring you a small & tight team that put their hearts into winning. Winning against badly engineered systems, winning against cheap aftermarket knock-off not worthwhile anybody's attention, against bizarre electrical gremlins that happen too often. This is when, and only when, you, as a customer win."
Riding the distances we'll be doing for months and then years on end, we need a stator for our KTMs that will step up beyond an OEM offering. Thanks to RM Stator, our dirt bikes will relish the benefits derived from exactly that. A happy motorcycle = A happy rider!
---

"scheel-mann USA was created to distribute the world's finest German-made automotive seats for the North American market. We are passionate about the interaction between you and your vehicle, and want to make each journey comfortable. We have your back! scheel-mann USA brings the finest German aftermarket seat solutions to North America."
When you've overlanded extensively in a rig that's eight years old, wear and tear is an inevitability. Including the heavy wear upon our front seats, which have taken a hammering as we've traversed throughout the UK, France, Germany, Denmark, the Faroe Islands, Iceland, Norway, Sweden, Finland and the Netherlands, in all four seasons. It's with total elation that we are being supported with two of the highest spec seats in the northern hemisphere, possibly the world over. scheel-mann is supplying us with two Vario F seats in a plush leather, complete with the heavenly nice-to-have heat and practical map options. All made from the finest German-made construction, which means endless supplies of ruggedness, serviceability and a means to continue getting out there, comes as standard. Deeply indebted we are.
---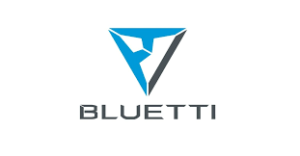 "BLUETTI is so much more than just a brand name; it is a way of life, a design philosophy, our hope for a better earth, a blue sky, and much more. From a single idea – a portable, powerful source of electricity – we've built out a whole line up of solar power storage products for adventurers and all kinds of off-grid lives. Along the way, some core values that unite the entire BLUETTI  community have defined everything we do. We value resourcefulness, seeking adventure, and living free in any way we want. We believe that the personal power storage products are the 21st century equivalent of swords: tools that everyone can wield and get Energy Independence with. Consequently, we build products to ensure that your power is there whenever and wherever you need it."
Gratifyingly, we have been bestowed with a total lifestyle change on the road thanks to BLUETTI's AC200MAX Expandable Station. Namely through the ability to power our diesel heater, an induction hob and all our devices, including laptops and drone batteries! Indeed, this means we can stay off-grid for days and days on end without as much as paying a thought to the power resupply. What, I ask you, could be more civilised?
---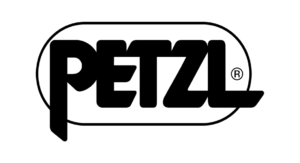 "For 50 years, Petzl has been built around four pillars, four fundamental values that motivate every decision we make: remaining a stable family business, encouraging innovation to imagine the best solutions, insisting on industrial excellence with the goal of zero defects, and remaining engaged with our communities by providing global best practices. Ultimately, Petzl helps you to access your inaccessible and enables safer progression in hazardous environments."
Based on the above core values and mission statement, we're grateful to each be utilising the ACTIK CORE headtorches providing the right kind of illumination for everything we require on the road. Further complemented by a NOCTILIGHT for when we require dispersement of the light that little bit more, courtesy of its lantern effect. Both solutions provide the pre-requisite beacon of light we want as much as need amid the pitch black winter darkness of our Arctic Expedition through Norway, Finland and Sweden. And the fact that the headtorches come with a hybrid concept using rechargeable batteries via USB, or three standard batteries, gives our overlanding arsenal a shining silver lining!
---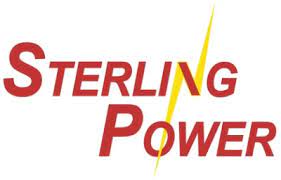 "At STERLING POWER we value simplicity, transparency and power. We understand that when it comes to installing an off-grid power system on your boat, RV or installation you don't want to have to stress about calling out a specialist for a four hour install when you've already invested in your passion project.
Our products are made to do the job reliably and continually and to be as simple as plug and play- but that's not to say our units are not clever. Sterling Power leads the market when it comes to bespoke and customisable voltage options and will be the system of choice for individuals and clients that seek high power and perfect care for their system.
Established in the Midlands the company has always sought to be on the knife-edge of power distribution technology and our ability to continually integrate our innovations to our end-products ensures that we remain competitive.
Finally, we pride ourselves on our service. Our phone and email lines are manned by staff who are passionate about the company's progression and excited at the prospect of developing strong, supportive relations with all of our clients when and where they need."
For years on the road, Jason and I have managed with an alcohol stove, a naturally-fuelled Solo Stove or a gas canister stove. While all of those have a time and a place, none of them are induction. Grateful to be utilsing a IH1 and a IHP,  induction cooking is more efficient than traditional methods with up to a 70% reduction in energy consumption – 90% of the energy produced channelled into the pan itself! That means that food cooks faster using less power. Now you're talking, particularly when it's minus silly in a Scandinavian winter. Induction is safer, as there is no flame or element to ignite fumes or cause burns. In a nutshell, we'll get greater energy efficiency, faster heating, easy cleaning, and there's less environmental pollution. All of which will be an absolute godsend during our upcoming Arctic Expedition through the Nordic Wilds from January 2023 onwards! Thank you, that's what you call a 'Sterling job'!
---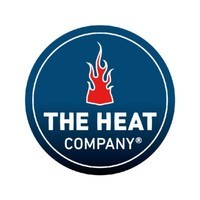 "Right from the start, we wanted simple products that would convince in practice. We love to tinker and always have an open ear when we get tips that make our products better. Many of our products already bear the hallmarks of a large community of outdoor enthusiasts, to which we count ourselves. Thank you for your feedback, the reports and fantastic pictures.
The pictures on our site are real and come mostly from our "Ambassadors". We are very proud that you test our products and take THE HEAT COMPANY® to the coldest and most beautiful areas of the world. True to the motto: BORN IN THE ALPS – WORLDWIDE AT HOME!"
Impeccable timing, The THE HEAT COMPANY comes on board at a time that will imminently see us in rude temperatures as low as -25C, biting wind and snow that could bury your torso. It will be January 2023 after all and an Arctic winter is already upon the Nordics. For someone whose fingers err on the "nesh" (greatly susceptible to the cold), and better resemble pencils than human digits, not to mention Jason's blocks-of-ice-for-feet – we are incredibly grateful to be insulated from the tips of our toes to the tips of our fingers. That is, thanks to THE HEAT COMPANY's unparalleled Arctic-standard product, a buttress against the wintry snowscapes of Scandinavia!
Specifically, we will be utilising their Heat Layer System:
First Layer Liner – Wind Pro and Merino Pro
Accompanied by sets of insole warmers and hand warmers! #toasty #staywarmthiswinter
---

"At Baffin, we believe that product testing shouldn't end in a factory or lab, so we take our product to the most extreme environments on the planet. Knowing that our product succeeds in these places gives us confidence that it will succeed for others, anywhere on Earth. Our promise is to provide extreme outdoor performance and work footwear that allows you to challenge yourself, whether on a job site or on your coldest adventure.
B-Tek™ Dry Waterproof, comfortable while insulated, and Arctic-rated technical snow boots with high-performance, slip-resistant tread, snowshoe compatibility and longevity – all built-in as standard – is asking a awful lot from something we house our feet in all day long. That said, we're privileged to join BAFFIN and put their footwear through its paces in the Nordic countries of Sweden, Denmark, Finland and Norway come January 2023. Happy feet? You bet.
---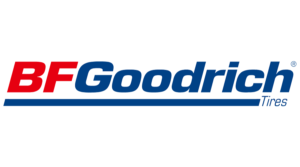 "At BFGoodrich we're not the type to stand back and hold our breath as we watch what you can do with our tires. We are right there at the heart of the action – gearing up for our turn. Our brand is built for driving enthusiasts, by driving enthusiasts, which is why it is our promise to always offer the following: We stand shoulder to shoulder with our customers at a multitude of events all over the world. From trade shows to small grassroots efforts — if you know a race or community that we need to be a part of, let us know.
On- and off-road, we provide unmatched capability through tires designed for performance in difficult and extreme conditions. From the world's most grueling track races to the planet's toughest terrain, our products are torture-tested to make sure you're ready for any driving situation. Whether for performance or appearance, every design is crafted with a purpose."
Our needs around tyres suitable for the Nordics – including the windswept Faroes and the highlands of Iceland in autumn through December – as well as the African playground, were pretty straightforward. A set of rubber that can strike a balance between most terrains with a tread pattern more suited to regular off-road usage. Also ones able to deal with hilly and uneven trails.
Unbelievably, we've been supported with a set of BF Goodrich K02s, which according to countless tried-and-tested reviews, boast excellent handling and cornering characteristics, decent on- and off-road performance including being able to hold their own in snow, longevity and quiet acoustics. Part way through our expedition now, we can attest as BF Goodrich converts, the K02s are doing all that and some. Thank you for giving White Rhino happy feet wherever we decide to negotiate him through!
---

"Easier internet all over Europe! Tested and used by us in over 30 Countries. Motorhome WiFi is owned and run by Sophie and Adam, together they have travelled more than 40,000 miles and visited over 30 countries in their motorhome. Our iBoost System is our best selling WiFi booster that allows you to boost and share a remote WiFi connection with multiple devices. If a WiFi connection is not available, an Internet connection can be achieved via the mobile 3G and 4G networks. We've made getting connected even easier with our 4G Packs. They come with everything you need to a make a tidy, temporary or permanent installation."
In this digital age when it's as easy to chew through data like you're Homer Simpson chowing down a box of donuts, what, do I ask, is better than not just enabling one's WiFi connection, but enhancing it in virtually all corners of Europe and beyond? Thanks to Motorhome WiFi, we've transitioned into tech savvy nomads. No longer a battle of the bandwidth, it's pretty fly for a Wi-Fi. Check out our story on the Ambassadors page. #girlgonewireless #IbelieveWiCanFly
---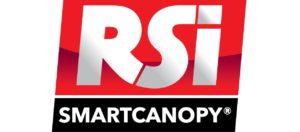 "RSI (Rock Solid Industries) was founded in 2007 by Michael Voss (Mech. Eng.) with a vision to create, and engineer products for both the Leisure and Commercial sectors. Our passion for the outdoors and working environments has enabled us to produce award-winning hardtop canopies, toolboxes and specialized solutions. We utilize World Class Metal forming technology and employ highly skilled artisans. Our product lines consist of the RSI SMARTCANOPY®, RSI SMARTBOX® & Specialized Canopy Solutions. Our passion for manufacturing canopy solutions for a wide range of markets keeps us at the cutting edge of this exciting industry. We make solutions for people who love to adventure and for workers who need added functionality and efficiency in their industries."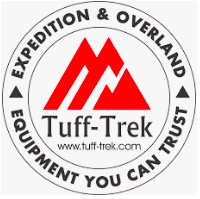 RSi Smartcanopy is a company that permitted us to seriously up our game from the get go. Especially in terms of ramping up the gear we needed as much as wanted while on the road for months on end. Or, perhaps it will be years at a time if the last trip is any indication. One of the biggest restrictions endured on our motorcycles in the Americas was the freedom to carry all the cameras and lenses in Jason's possession Alas, he didn't and compromised. Not to mention the lack of means to adequately secure the equipment once you reach a trailhead. Such a challenge in our two-wheeled life is applicable no more. RSi Smartcanopy has transformed the Hilux to a thing of pragmatic beauty. Boasting endless supplies of storage inside a secure space but foremost, it comes complete with a cleverly equipped kitchenette in one of the gull wings. Baie dankie vir alles RSi Smartcanopy and Tuff-Trek for the terrific install that went without a hitch.
---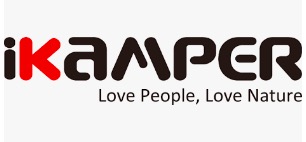 "iKamper's products are the creation of its founder, Soon Park, also CEO, a professional guitar player, self-taught engineer, business owner, and serial entrepreneur, who enjoys bringing his creations to life. The Skycamp shook the rooftop tent industry, becoming the most successful tent project ever on Kickstarter, raising $2.37 million USD. Its innovative design, comfortably sleeping 3-4 people and allowing set up in less than a minute, led to its success: within 6 months of producing the first unit, Skycamps were shipped to 46 countries and sold at dealers in 14 territories. The most satisfying feeling is seeing happy iKamper customers around the world, traveling and sharing pictures of their adventures."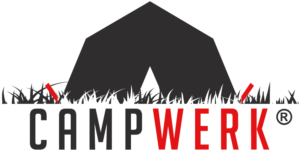 iKamper and two of its distributors (CAMPWERK and iKamper UK) both profoundly share values that are on a par to ours. Like us, iKamper believes that the best times are spent exploring, unearthing new places in foreign lands with those you love most. To have such an innovative product in tow – a robust, spacious and comfortable sleeping arrangement with a set-up time of a mere minute – is akin to boundless joy. As is the awning for a ground dwelling and practical living space below. We've no doubt that the ensemble through Africa will be a godsend. Here's our interview on iKamper's website about why we switched from two wheels to four!
---

"In 2001, Electrolux divests its interests in the leisure market to EQT, a private equity firm. Dometic has to stand on its own feet. Which it does by staying true to its roots and relentlessly developing smart, often award-winning, solutions. As the new century progresses, it becomes increasingly clear that ever more people across the world want to live mobile. For some, like professional truck drivers, it's business. For the rest, it's leisure. But they all share essential needs – like cooking, taking care of personal hygiene and maintaining a pleasant temperature. This simple truth provides the foundation for a new concept that captures the Dometic offer: Mobile living made easy."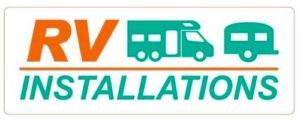 It's one thing to keep it beautifully simple astride two motorcycles for 80,000 miles through 21 countries over nearly five years with nothing but a double-walled water bottle to keep our liquids hot or cold for a day, but when you migrate to a 4WD, you enter a brand new world of self-sufficiency. Your means multiply ten fold, and all at the push of a button. Gratifyingly, we have been bestowed with a total lifestyle change on the road thanks to Dometic. Namely through the ability to refrigerate our food in a portable CFX50 and keep it charged with a PLB 40 handheld Lithium battery. Read our feature story on Dometic's brand ambassador page.
Incredibly, to further enhance our self-reliance status, Dometic has also supplied us with wall power. Whoa! Including a battery charger and sinewave inverter which means we can stay somewhere remote for days on end without as much as paying a thought to the resupply. I still have to pinch myself that we're able to plug 240V appliances into mains electricity. Our sincere thanks extend to RV Installations for hooking up White Rhino with the install of a comprehensive electrical wiring system. And all under the cover of a Dometic awning to take refuge from the scorching African sun and monsoon rains ahead of us. What, I ask you, could be more wonderful?
---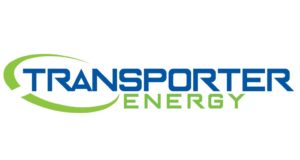 "Transporter Energy is the UK and European division of the US company Dragonfly Energy. Dragonfly Energy is a technology company that researches and develops the world's most efficient lithium-ion batteries and energy storage products. As the sole distributer of these lithium-ion batteries in the UK and Europe, we have a wealth of knowledge and experience with these products, as well as with the leisure industry. We currently have two outlets in the UK, the main headquarters based at AMC Motorhomes in the south and North Oaktree Motorhomes in the midlands."
In other words, because of Transporter Energy's tremendous support, we have the power to keep not just all smartphones and small USB devices continuously charged, but our laptops and drone batteries as well. I'm overwhelmed by the power ensemble we have at our disposal. It really does facilitate a self-sustaining, unassisted journey to unfold every step of an independent way. Dankie. Search "Four Wheeled Nomad" and read our interview on Transporter Energy's News page. Here's their latest interview.
---
"Formed in early 2014, RidgeMonkey® is a think tank of like-minded anglers, striving to bring to market a range of thoughtful products that make a difference. In a short time the company has grown from a single idea to a multichannel retailer, selling a top quality and fully encompassing range of terminal tackle, mainlines, powerpacks, gadgets, gizmos and everything in between allowing the everyday angler to take their fishing to the very next level, and more importantly at a competitive price."
Anglers we're not but like-minded, we are! Gratefully, RidgeMonkey have hooked us in with a plethora of gadgets and gizmos. Comprising a foodie's dream cook system, quality storage cases to land some serious organisation through our bits and bobs, super soft apparel and some stay-put polarized sunglasses – our life on the road has just reached an unprecedented level of sofishtication with a boatload of fully-featured solutions. Our overlander's arsenal has just been schooled, thank you! Without scaling back or being koi, giving you guys our Boaty McBoatface best smile.
---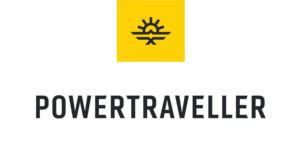 "At Powertraveller, we are on a mission to enable our customers to enjoy nature on their own terms with the help of lightweight, portable power sources. Technology helps us get the most out of the time we spend outdoors: It keeps us connected with our loved ones and fellow adventurers, lets us capture unforgettable moments and charges critical devices in the field. Our team is committed to delivering products that let you focus on exploring the beauty in front of you. Create life balance and extend your retreats into the great outdoors. Take Powertraveller products with you and re-discover your connection with nature."
As people that are permanently out in the field, we rely almost daily in staying connected to the outside world. More than ever, we're part of the digital cohort, just like most people, so to have the innovative, reliable and on-the-fly means of keeping everything on while we're off-grid is invaluable as much as it's overlanding bliss. Thank you, PowerTraveller.
---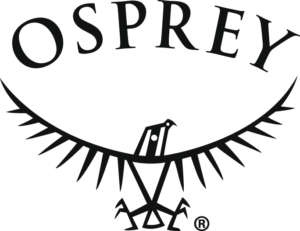 "Osprey was created in California, in 1974, by a single sewing machine, with a head full of ideas and a desire to design and develop innovative, high-quality backpacks. Today's Osprey products continue in the same pioneering spirit, and are used on everything from the highest mountain peaks to the most remote islands and everywhere in between."
"My personal philosophy is that I appreciate life if I am surrounded by things that I have created myself. I thus understand my surroundings better and feel a stronger connection to my environment. It was a love for developing products and making things for myself and my friends, which made me end up in this business." Mike Pfotenhauer, Founder and chief designer
My goodness, how many times have we endured a footslog with an ill-fitting or sized pack prone to getting sodden when yet we've always demanded a Gucci tent, sleeping bag and mattress? Too many, it's as though we've regressed through the years. Not any more. Thanks to Osprey Europe, we have the solution to carry a full load, including Jason's camera and drone ensemble, to take us without fuss up to an epic summit, overnight on a moody mountaintop or go through-hiking for days or months on end. For us, this is spine-tinglingly priceless.
---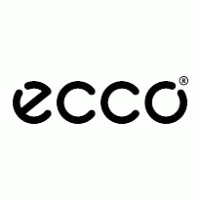 "True passion is essential to making great shoes. From drawing the first sketches to presenting our finished shoes in ECCO stores around the world, we apply the utmost attention to detail and quality. Unique to our industry, we make leather at our own tanneries and produce shoes at our own factories. Our global family of employees, representing 60 nationalities across the globe, is the driving force behind our products. Design, development, production, and retail – we take responsibility all the way."
---

"No matter how you define your real life, a Leatherman equips and prepares you for the everyday adventure or the unexpected challenge. Select one of the profiles to see which Leatherman is right for you."
As location independent photographers and adventurers, drivers of a Toyota Hilux currently traversing Northern Norway to South Africa, our needs for the multi-tool are ten-fold. Thanks to Leatherman, we're in seventh heaven with limitless, innovative little ways and means at our fingertip's disposal to maintain the status quo, fix and repair by the roadside.
---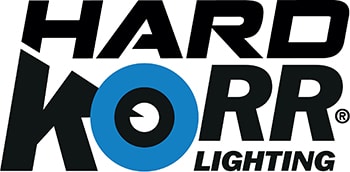 "Hard Korr® Lighting are pioneers in the LED lighting and portable solar power industry. We design, manufacture and supply a range of products that are unrivalled in quality, durability and value for money. When we first started the company in 2008, we set ourselves a simple but ambitious goal: to manufacture products that were equal to or better than the incumbents, without charging the extraordinarily high prices they had been getting away with for years. We're now selling to over 900 stores across the globe, and our list of retailers is growing daily. Our success to date means we have spawned our fair share of imitators, but we are supremely confident that we are at the forefront of technology, continually refining and adding to our range."
There's a finite limit to how useful all this power is without any means of charging the batteries that fuels everything up. Particularly when making camp in one glorious spot for a few days, or weeks. That's where Hard Korr Lighting (Australia) has graciously stepped in; providing us with solar panelling and ample lighting for that matter. Utterly indebted to this company for their precious backing and welcoming us to Team Hard Korr, it's a real privilege to be on board with these folks.
---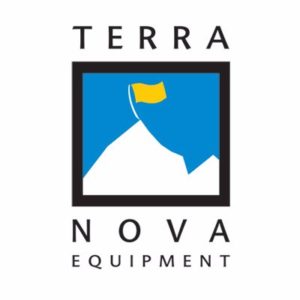 "Designer and Manufacturer of Outdoor clothing and equipment, including tents, bivi bags, rucksacks, sleeping bags, gloves, headwear, socks and gaiters. Owner of the brands Terra Nova, Extremities, and Wild Country Tents. Four successive Guinness World Records for the Lightest Tent (for the Laserlite, Laser Competition, Laser Photon, and now the Laser Ultra 1."
Impressive awards aside, light, super strong and compact tent properties are precisely the reasons we've teamed up with Terra Nova Equipment. Fortunate, as well. As we cover some seriously epic stomping ground in the Nordic countries, carrying a full camera, tripod and drone ensemble, space and weight on our backs are at a premium. Now we have a shelter that won't kill us in bulk and weight en route, life when you're trudging up those steep trails goes beyond manageable, we get to be mindful too.
---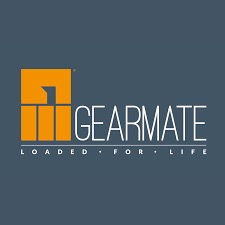 "At Gearmate Limited we aim to make life easier for our customers. We believe that key to this is innovation, problem solving, technology and most importantly bright people. The Gearmate design team have developed a range of products that offer our customers a solution to their problems. UK owned and managed, based in Warwickshire, England, Gearmate is part of a group of privately owned companies that have been supplying the automotive sector for over 20 years."
Next up: we are pretty darn blessed to have a bespoke foam-cut drawer system precisely housing all the valuables/breakables (with a Fort Knox level of security) in the double cab. Beneath the canopy, another robust drawer system can be found atop of a splendid slide out that's the epitome of practical. The whole ensemble is superb quality, British designed and manufactured. Moreover, it's custom-built to cater to every cameraman's want and their assistant's need on the road. Africa-ready, it is child's play to operate but Fort Knox to break into. It's the Gearmate solution that will manage the stress levels well when the vehicle's not nearby, and for that, we're deeply indebted.
---

"IRONMAN 4×4 UK importers, West Coast Off Road Centre specialise in the preparation of 4×4 vehicles for expedition and adventure travel."
Without an Ironman Snorkel on our Toyota Hilux, we'd be up the creek without a paddle. Namely, screwed during the deeper water crossings, fjords and every other watery endeavour endangering the engine between Iceland and Cape Town. Just how many of those we're likely to encounter is arguable but one thing's for sure, when we do, we're going to be beyond grateful for West Coast Off Road's investment. It's all about maintaining clean, cool, dry air, is it not? Thank you to Africa and back. #nicepipe
---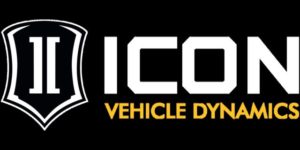 "ICON Vehicle Dynamics is a premiere performance suspension manufacturer specializing in aftermarket suspension components for trucks, SUV's and off road suspension development. The company's business is customer-driven, technology-influenced, engineering-oriented and focuses on world-class manufacturing processes and techniques. Led by head engineer and SCORE champion driver Dylan Evans, ICON Vehicle Dynamics has the unique qualities to design and build the highest quality suspension components and test them in both real world applications as well as race conditions. With a reputation built on quality, performance, and service it's clear that ICON Vehicle Dynamics is the top choice for performance suspension systems and shock absorbers for the most popular trucks and SUV's on the market."
ICON Vehicle Dynamics took a real punt in collaborating with a couple of motorcycle faring Brits. Thanks to ICON, we have beefed up the rig with a set of seriously robust wheels – intent on sky-rocketing the ride quality, comfort and fuel economy while diminishing the noise levels. Heck, they're even stylish. Two wheels is how we used to roll, but not any more. ICON really has pimped our African ride – beautifully!
---

"We're often asked, 'What does it take to make a Tilley hat?' It takes more than one pair of hands to usher a legendary Tilley hat into the world. In all, it takes 23 pairs of hands. In all, those 46 hands follow 41 steps, a precise and practised process that begins with cutting cotton and foam canvas and ends with steaming and packing the flawless final product. Guaranteed for life, an iconic Tilley hat fits low and loose, floats, hides a secret pocket and blocks 98% of the sun's harmful rays. Proudly made in Canada and designed to endure whatever the world can throw at it, a Tilley hat is more, though, than simply a lightweight, practical, durable, reliable, stylish travel essential. It's history on your head."
Tilley's mission: "To help make it easier for travellers to pack in more memories than clothes, allowing each individual to embrace their spirit of adventure."
Short, sweet and to the point – a great backstory but there's a mission after our own heart. Thank you Tilley for taking a punt on two Brits with a hat for each of our bonces. For someone that doesn't like the burning rays and another who absorbs UV like a superhero (that's redheads for you), we're sincerely grateful for head protection from the relentless and sometimes ravaging elements. #tilleylife
---

"We have come a long way from the hazel-nut and bamboo pole of the 30-ies, to the light and breakproof carbon tube of today. Ever since the foundation of the company, more than 80 years ago, 100% of all KOMPERDELL poles have been produced in Austria in order to secure top quality and consistency.
Credibility: We put words into action and do not look for one-time successes. Sustainability in developing our team and an honest appearance on the market give us stability and consistent values, within our company and on changing markets. Personality: One of our core values is to support the strong personality of our athletes and of our employees. We know each other personally! Individuality and team spirit affect day to day decisions in a constantly changing market. Innovation: Always looking for new challenges, we try to understand and anticipate the changing demands of our customers. To compete and succeed on local as well as international markets is one of our assets. Courage: Our athletes' spirit of adventure inspires us. To create products for critical and bold situations is our constant incentive. Passion: Since 1922 we have dominated the ski pole market more than any other brand. Traditional values and the enthusiasm for new developments are a challenge for us. Customer is King: Without our customers we would be nothing. In daily contact with them we come to understand their needs, so we can continuously improve our products to offer maximum performance."
In short, everything you'd look for in a pair of poles to alleviate the stresses placed upon your spine and joints – taking care of not just the musculoskeletal needs on the trail but preventing injury in the immediate term, which in turn elongates the walking career, too! Thank you, Komperdell.
---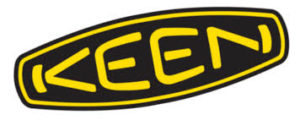 "Driven by a passion for life outside, KEEN is a values-led, independently owned brand from Portland, Oregon, that's on a mission to create original and versatile products, improve lives, and inspire outside adventure. Founded in 2003, it launched a revolution in the footwear industry with the introduction of the Newport adventure sandal and has donated more than $17 million to non-profit organizations and causes around the world to promote responsible outdoor recreation, and land and water conservation. KEEN strives to show the world through its products and its actions that a business for good can actually be good for business. By giving back, reducing impact, and activating communities and individuals to protect the places where we work and play, KEEN puts its values in motion and takes action to leave the world a better place."
---

"We are a global market leader in the design and manufacture of technical socks for Walking, Hiking, Trekking and Mountaineering as well as Running, Skiing, and Everyday outdoor styles. We are governed by 3 principles… Fit, FusionTech and Guarantee. Fit – don't tell anyone but this is the secret behind every Bridgedale and ensures they'll feel like a new sock after every wash. Fusion Tech – the unique blend of yarn and knitting technology that sets Bridgedale apart from our competitors. Guarantee – a badge of confidence that we have designed, developed, tested and manufactured products worthy of our brand name. We have earned the trust of millions of customers and they are now available in over 40 countries around the world. Whether for walking the Appalachian Trail or climbing Mount Fuji, Bridgedale have become the most trusted and comfortable sock brand on the market."
When your Bridgedales are working as hard as your boots to protect and care for your feet in the backcountry, you can't really ask for any more than that from a pair of socks. #happyfeet
---

"After suffering through numerous equipment failures on their expeditions around the world, Front Runner decided to take their shared passion for vehicle based adventure travel and dream up new, smart gear and build it stronger than "the elephants at the watering hole 1 klick over." And just like that, before the moon gave way to the sun, we were born. With the gruelling African bush as a testing ground, we at Front Runner focused on a tough love approach to developing products. With both feet facing the future and little sentimentally for mediocre ideas of the past – common approaches to off-road vehicle product design were quickly jettisoned in favor of innovation, new materials, and superior manufacturing practices.
Today our products have a well deserved reputation for quality, intelligent design, and durability. Our roof racks, water tanks, tents, awnings, drawer systems and camping accessories are enjoyed, used and abused around the world…That's our origin story."
With my bottom parked in one Front Runner's well engineered camping chairs (you have to see it to believe it), after washing from the water tank installed in our vehicle housing the Hi Lift Jack and Spade Shovel inside, plus two sets of MaxTrax near the roof rack, I am in awe of the complete must-have kit bestowed on us from Front Runner.
---

"From humble beginnings in the heart of Derby back in 1997, Direct4x4 has grown to become one of the largest 4×4/SUV accessory retailers in Europe. Renowned for our thousands of premium quality luxury product lines and excellent customer service, we here at Direct4x4 stock over 58,000 square feet of imported accessories and custom auto styling upgrades for 4x4s, SUVs, MPVs, pickup trucks, vans, minivans and off-road vehicles. We are also proud suppliers of OEM style accessories…These products are tested to reach the exacting and well-renowned standards of the manufacturers themselves, assuring you the same high quality but without the high manufacturer price. If you're looking to add style and practicality to your pride and joy, Direct4x4 would be a very sensible choice. Get in touch and we'll go that extra mile to find the right accessories for your vehicle and lifestyle."
Well, the extra mile was certainly seen for us when Direct 4×4 completed our ensemble out with the final piece of the jigsaw – a shower cubicle! Namely, an expedition fold-out shower privacy tent. Perfick for getting changed, rinsing off the salt water, or scrubbing off the day's hard-earned sweat and sun cream while maintaining the dignity wherever we are on the road. Couldn't be happier, thank you. #happyasaclam #cleanasawhistle
---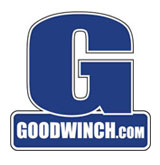 "We are specialist suppliers of Winches. Our range of winches is extensive, as are our high quality tow ropes, spares and services, winching accessories and replacement motors. Our TDS Goldfish range of electric winches are waterproof. Goodwinch also supply the incredibly strong and lightweight Dyneema® Bowrope, a 12 Strand Synthetic Fibre rope to replace the usual wire winch rope. One of our primary strengths lies in the fact that the Company was founded and is run by off-road enthusiasts. This enables us to provide advice and information based on first hand experience from specialists who are dedicated to remaining at the forefront of the driver training and off-road equipment market. Over the years we have continually refined our systems to the point where they enjoy International recognition as some of the very best winch systems available. The design, function and performance have been proved time and again in the widest possible range of environments and applications."
What I love most about the guys at Goodwinch is the fact that they're as crazy about winches as much as they are towards rock-crawling, off road racing and anything else you can (and can't) imagine doing in a cage on wheels. Their love, commitment and energy injected into developing winches and rope is indicative by the time dedicated to testing them in the field. We're talking years of mud-caked experience and hands on involvement. Best of all, we were given fantastic service and advised: "We hope you never have to use the winch." Thanks to Goodwinch, it's there if we do!
---

"Xtreme Sales, based in Christchurch, specialises in modifying pick-ups to a standard required by the toughest of commercial uses, fitting products that transform them from a highly capable working vehicles to unbeatable all-round, reliable trucks. Pick-up sales are extremely healthy as more and more utility companies and commercial users turn to the 4×4 with traditional off-road abilities.
A modified 4×4 pick-up truck fits the requirements of companies who require a workhorse that can cope with constant off-road abuse, fewer breakdowns and get from A to B through the toughest of terrains. Xtreme Sales is a young business, but has built up a strong client base and is securing new relationships with commercial customers and can offer the commercial operator a boutique service, talking through the specific requirements. The demise of the expensive and often unreliable Land Rover Defender in commercial operators' future plans and the costs of vehicles such as the Unimog, mean a modded pick-up truck is an excellent choice at a fraction of the cost but offering excellent reliability and tough off-roading capability while providing a more refined on-road drive."
A genuine company out to genuinely supply only the parts and components we actually need on our 4W jaunt through Africa. Forget the flashy bells and whistles, we opted to source a Black Rhino bumper to finish White Rhino's front exterior. It looks the business as much as does the job. Undeniably, we couldn't fault the owner of Xtreme Sales 4X4 – Will knows his stuff, is hugely forthcoming about anything 4WD related and doesn't half make a good brew. Thanks for all your help, advice and sustained support, it's sincerely appreciated.
---

"The 120 mile White Rim Trail in Utah's Canyon lands inspired the creation of Road Shower. On the White Rim trail, which is a vehicle supported mountain bike ride, we would ride into camp,  dusty, dirty, and sweaty. We would fill up a solar shower, the plastic bag kind, and try to find a convenient place to hang it. This is not easy in the desert with few trees. Then, since it was already getting late, we would take a cold shower, since there was not enough time to heat the water. The year before we tried tying the solar showers to the top of our cars, but you can imagine, they didn't last long up there, and we lost one, and one got punctured. Even when you have it tied up somewhere, the pressure isn't very good, and the nozzle is hard to work with soapy hands. Also filling them up by yourself is not easy. So in 2007, I set out to make a better solar shower that heats up while you drive.  I came up with a rack mounted pressurized solar shower.  You mount it on your car rack. It is as sturdy as mounting a bike rack."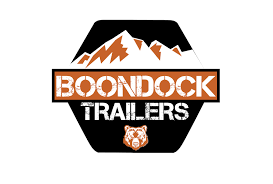 There's nothing not to love about the Road Shower 4. Thanks to Road Shower and Boondock Trailers (the UK distributor who is impassioned by all things outdoors), we basically get seven gallons of pressurised water wherever we go. The thing heats up as we drive, courtesy of the sun, ready to supply instant hot water when we want it. As someone with a lot of red hair, I'm in heaven. And if we just want a big body of cold water, the camp hose is perfect for washing down dusty gear, the dirty dishes, extra drinking water or the mud off your boots. Practically anything that needs a good hose down. Aqua-cadabra!
---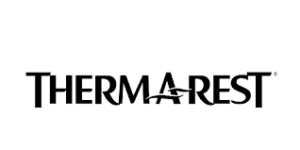 "In 1971, a fortuitous mix of unemployed engineers, a leaky foam gardening pad, and the dream of a better way to sleep under the stars came together to change how we experience the outdoors forever. Today, Therm-a-Rest has become a legendary provider of all things comfortable for your outdoor adventures. The goal is to provide you with the finest solutions to outdoor comfort, so you can stay fresh and make the most of every moment outdoors."
No matter how strenuous, challenging or rotten your day has been whether in or out of the saddle, what's the one thing everybody needs to keep going? A fantastic night's kip. Get your eight hours and you're fresh, ready and raring to go again–batteries recharged and better able to face the day ahead. Thank you Therm-a-Rest for facilitating "sleeping with the best" with your restorative NeoAir XTherm MAX mattresses and the insulating Oberon sleeping bags. We're beyond thrilled with the breath-free battery-operated pump to boot.
---

"There isn't a single one of us who is against the "Tread Lightly" philosophy, and many of us pack out our own trash, but how many of us pick up trash when we see it? Or, how often do we end up with some nasty burrito or sandwich wrapper in the vehicle and end up smelling it for the rest of the trip? Trash should be kept outside where we can't smell it, it can't drip on interior parts, and there should be more than enough room in a trash bag for what you bring and what ever you might find and want to pick up. The problem is, hanging a X-gallon Hefty bag off the back of your vehicle doesn't work too well, one bump and its gone; and the old-style canvas bags that many of us are fond of flop around back there- damaging paint, and sometimes dropping more trash than they hold. Enter the Trasharoo. With high-quality wide buckles, denier nylon, a heavy-duty attachment to your existing external spare tire, and positive-closing cover, you can haul away all the trash you accumulate in a weekend and maybe even make the trails a little cleaner as you go, without having to turn the inside of your rig into a disposal site. With the owner of CTP being a Tread Lightly trainer he understands the ethics of the outdoor world we must live by. If we don't start respecting our land we'll end up losing it. The product is a perfect fit."
The Trasharoo is one nifty addition to the Africa ensemble. There's countless uses for the Trasharoo bag. Apart from the rubbish, it's the perfect place to throw any damp gear including the wetsuits, muddy footwear, a bundle of firewood or charcoal, lightweight recovery gear, sports equipment or just about anything that smells (probably not your dog). It's ideal for 4WDs, RVs, Toyhaulers and 5th wheel travel trailers. This thing just works.
---
"Create the most delicious meals, using clean ingredients, to be enjoyed wherever your adventures take you. Nowadays, when it comes to food, the words "quick" and "healthy" aren't often used together. You can have one, but don't expect to have the other—until now. We aim to change how people eat on-the-go. Chef Jennifer's creations are thoughtfully crafted to provide a meal that not only tastes great but is truly good for you. Whether you've hiked all day for that summit view, rose with an alpine start to earn those backcountry turns, or are simply looking for an easy-to-make option at home, all you need is boiling water and in minutes you'll have a delicious meal. We strive to offer meals to suit all diets, which is why all of our products are gluten-free, low in sodium, and made with no preservatives. We also offer several vegan and vegetarian options."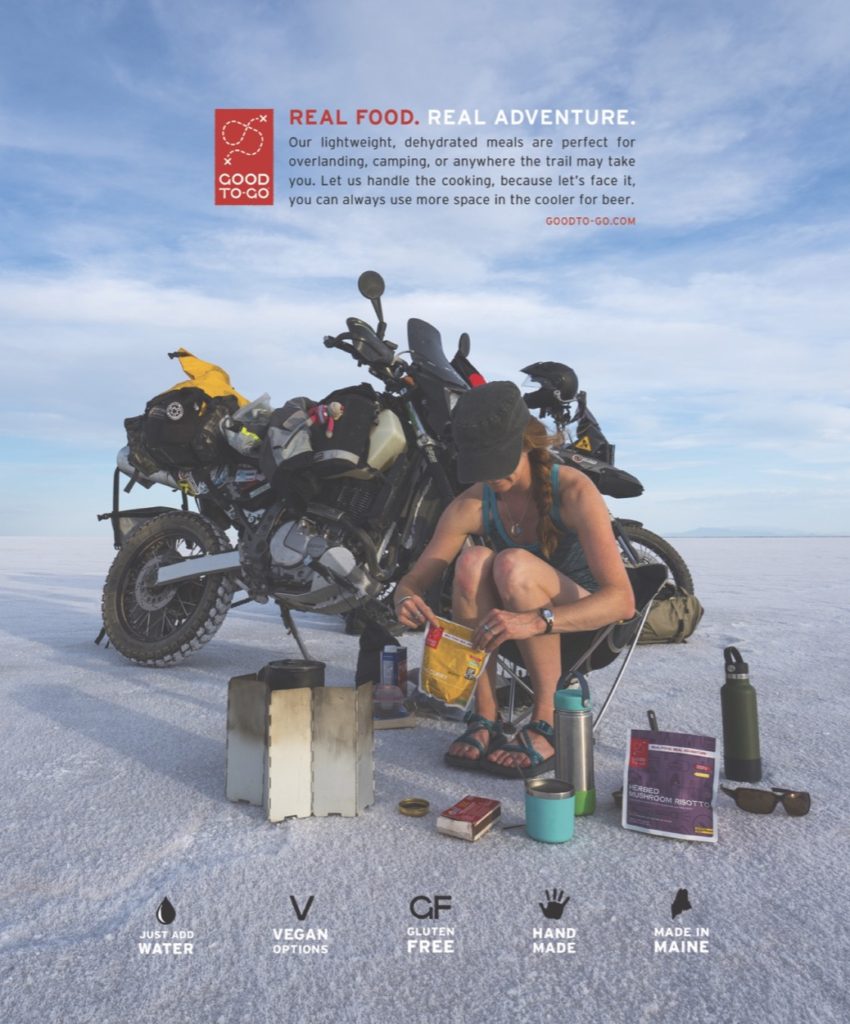 Advert featured in Overland Journal (Autumn 2018)
To our minds, investing in your health long-term with food on the road is as crucial as opting to use decent gas in the tanks of our bikes or the best oil for the motorcycle that you can afford. You are what you eat, and sometimes, it's a challenge to achieve that through foreign lands, especially in the United States where the budget-led options tend to be pumped full of added sugar and salt, artificial colours and E-numbers, sulphites and an unappealing plethora of other unrecognizable nasties–akin to the components of a chemistry set. Other times, such as the months we spend in meat-heavy cultures such as the unmissable one found in Argentina, getting hold of fresh greens is nigh on impossible. Practically every cut of the cow, yes, but not too many whole foods to achieve a healthy balance of nutrition. Further, it's a myth if you think one can survive on pot noodles and cans of tuna for years on end. It's thanks to Good To-Go that after four years on our bikes, we engage in a partnership where our basic need for great sustenance will be met. Providing us with nourishing options, vegetarian and vegan meals, leaving us on the inside as much as the outside, with much and more to be thankful.
---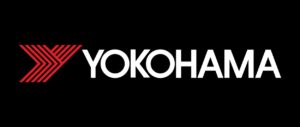 "For more than a century, Yokohama has been a world leader in the development of outstanding tire designs and technology, giving drivers better control on the road. Since its establishment in 1917, we have devoted ourselves to advancing the leading edge of the industry. We were the first Japanese tire manufacturer to be granted ISO9001 certification in recognition of a quality-assurance model-company in design, development, manufacture installation, and related services. Driven by the needs of people, Yokohama continues to respond with environmentally-compatible solutions engineered to outperform, whatever the performance need."
A set of Yokohama UK Geolander A/T GO15s broke us into the Cape-to-Cape expedition with ease and reliability, taking us thousands of miles around the west coast of Scotland and the outer Hebrides, through France, Belgium, Germany, Denmark and the entire length of Norway.
---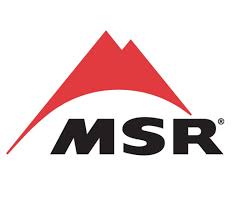 "In 1969, Seattle engineer and lifelong mountaineer Larry Penberthy formed Mountain Safety Research as a one-man crusade dedicated to improving the safety of climbing equipment. The fuel behind Larry's passionate fire was a simple belief that still drives our team today: THE IDEA THAT BETTER, SAFER, MORE RELIABLE EQUIPMENT IS THE KEY TO UNLOCKING GREATER ADVENTURES."
"Thanks to one of MSR's flagship and most rugged offerings, we're utilizing the GuideLine Pro 2, which was built to withstand the rigorous demands of professional guides and outfitters. There is no mistaking the build quality of the oversized Easton® Syclone™ MAX poles, Xtreme Shield™ waterproof coated anti-snag fabric and YKK zipper sliders. Undeniably, it's built for the long haul to go the distance with heavy usage and foremost, in fierce and extreme conditions.
Fully sealable window panels allow for flexible ventilation and total protection. Ample mesh is in attendance to keep us cool in warmer climes, allowing the tent to breathe–condensation issues in one's dome sweet dome are gratefully a thing of the past. Likewise, the insulation properties are equally as impressive–I dislike being too hot but I loathe being too cold.
Combined, the interior and exterior features are geared up to batten down the hatches when bad weather intersects our camping. I also appreciate the clever use of interior storage to stow all the necessaries in conjunction with the roomy vestibules at each end, both very welcome now that we've downsized from a three-person tent to a two.
Further, easy access at either end is always civilized for both of us to quickly access/exit without fuss. The interior tent height is glorious, as is the overall tent geometry to maximize room–it's light and airy and for a two-person, a lot more spacious than we expected. As people that practically live outside, this super-sturdy model–built to last up to three times longer than consumer-grade tents–makes an ideal fit, thank you.
---
"In 2008, Giant Loop® pioneered the original horseshoe-shaped biomorphic motorcycle saddlebag design with the bolt-on Giant Loop Saddlebag. Since then, our Giant Loop adventure proof packing systems…have made hundreds of trips with riders in the most demanding conditions around the world. We are confident that if you embrace the "go light, go fast, go far" theory of on- and off-road adventure, sport and dual sport motorcycle riding, you will enjoy the tight, low-riding weight distribution of our system. We have been out for extended, self-supported motorcycle camping trips and have yet to find ourselves wanting more space or more stuff. Typically, riders need to stop for fuel and food almost everyday. And once you really pare your motorcycle kit down to the essentials, you realize that truly, "less is more." Whether you ride a sleek sport bike, a big adventure touring motorcycle, a versatile dual-sport, a commuter supermoto or lightweight dirt bike, you will appreciate the minimal performance impact offered by carrying gear with the Giant Loop high-performance adventure proof motorcycle soft luggage, packing systems and camping gear."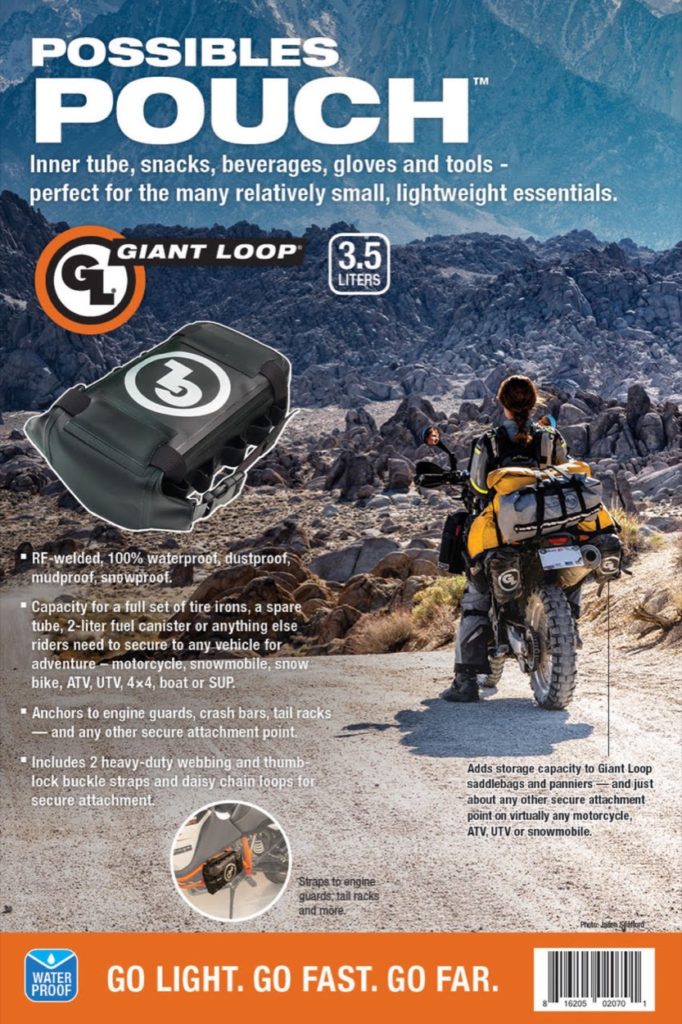 A fully featured, waterproof and bombproof but compact luggage system for our needs of two-wheeled exploration is exactly where a synergistic relationship has been struck between Giant Loop and us. Aware of their offerings for a long time, and seeing the product reach many far-flung corners around the globe, serviceability and joy to many, it made complete sense to switch to a lightweight yet rugged luggage ensemble where every ounce counts. Unbelievably, the Giant Loop  luggage system is around 30 pounds lighter than typical hard luggage. And the horseshoe shape of the predominant cargo carrier positions weight exactly where it's designed to go–close to the bike's centre. Pertinent to us going forward, as I plan to downsize from a DR650 to a 250cc dirt-oriented bike and for Jason who wishes to jump astride the DR. Undeniably, those nimble bikes in conjunction with Giant Loop's equally nimble means of carrying our cargo, will make life infinitely more pleasurable on the loose stuff. Thanks to Giant Loop, it will be biking bliss!
---
"We have been producing top-of-the-range helmets for more than 70 years. Our most important goal is to provide our customers with the best possible helmet: For the next big ride. The next job. The next mission. We want you to be able to concentrate fully on what you are doing. And keep a clear head for what lies ahead of you. We concentrate on this, because this is the only way we can specialize in so many applications – and remain so in the future. With the appropriate accessories and equipment, it goes without saying. Designers are constantly working to make our helmets safer, more comfortable and functional – with new materials, functions and production processes. The necessary testing accuracy is assured by our Development department with climate test rig, wind tunnel, acoustic laboratory and shock absorption test center. Every detail has got to be right before a helmet can become a SCHUBERTH helmet. Today, a team of more than 400 employees in Magdeburg develops and produces helmets for 55 countries."



Aug 2016 – Photoshoot commission to showcase the 2017 E1 and C3 Pro helmets at the 2016 EICMA in Milan, the SCHUBERTH website and through other marketing materials.
Sept 2017 – Photoshoot commission to showcase the 2018 C4, C3 Pro and E1 helmets at the 2017 EICMA in Milan; Jason's images are featured on the Schuberth website, against the E1 helmet, C3 Pro and the brand new C4 helmet. 
It's not a myth that having more of your face on show to others, particularly from other countries, different cultures and backgrounds is boundlessly better and more sociable than riding into a remote village and greeting folks in a full-face, blackened visor or heavy duty goggles for example. It doesn't take more than a lick of sense to appreciate that it's personable when there's a smiling face in front of a stranger–offering up infinitely more openness. Opting for Schuberth flip-up helmets don't just facilitate greater friendliness, they also lend themselves extremely well towards those grab-your-camera-now and shoot NOW moments, easy roadside snacking and the convenience of quick face-to-face conversations to name a few. Rider safety isn't compromised either so for us, they're a genuine 'Must have' component of our riding ensemble. Moreover, the C3 Pro Women is not only one of the quietest helmets on the market, it's optimized for the smaller head too, which factors in the different dimensions of the female face. A special cushioning in the area of the cheeks offers a higher wear comfort for women and therefore becomes a safety feature to boot.
---
"We are enthusiasts at Sena! We make products that satisfy the most skeptical riders – ourselves! We ride motorcycles and enjoy doing things in the outdoors, cycling, hiking and more. We develop our products with the understanding of what consumers want and need in a Bluetooth device. This innovation is driven by Sena's desire to deliver a product the consumer can count on. Innovation means Jog Dial, the most intuitive wheel-like user interface for device control, a glove-friendly user interface with one-face one-button design philosophy, the most reliable and easy-to-use intercom system for seamless communication, and ongoing firmware upgrade system that ensures your device is always up to date."
We are stoked to be collaborating with Sena USA as two of their adventure seekers. Functionality, adaptability and the most cutting edge of innovative communication technologies comprise the essence behind Sena's driving force, which they have beautifully combined in the donation of various intercom systems from the 10C to the 10U, a Prism camera and a GoPro Audio Pack to us. You've left us speechless, and no, the irony isn't lost on us..!  Having the technology in which to communicate easily and lucidly with one another via weather-proof devices on our helmets, on two motorcycles, on all terrains, in all traffic conditions and in any weather is priceless.  Heck, the 10Us even read out our text messages and enquire whether we wish to respond while riding. Talk about staying connected doesn't really cover it. Thank you from two of the happiest riders out there.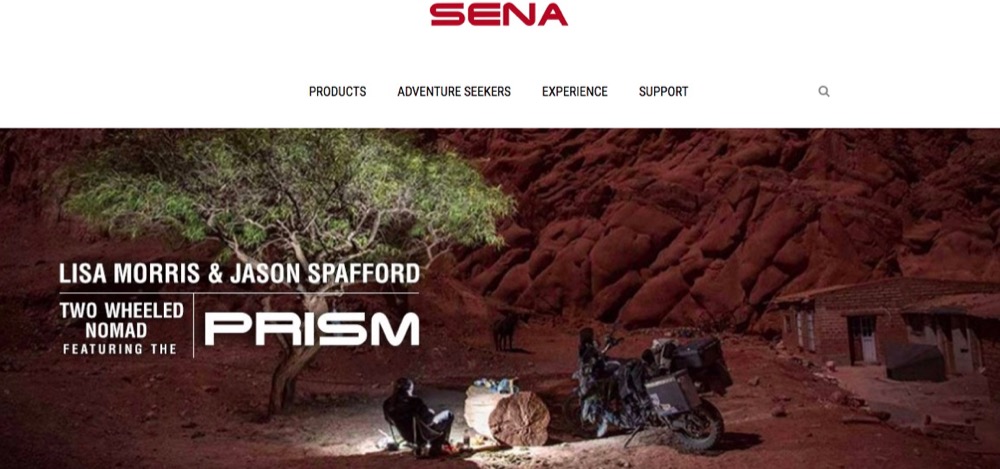 ---
"As much as a love for wrenching, we are driven by a philosophy that the wheel is nothing less than the most important invention of all time whose utility is seen in all things, big and small. Since the evidence of the first wheel in ancient Mesopotamia it has worked its way into the soul of humanity. With soulcraft we preserve the harmony between man-and-machine, and this awareness inspires the quality and performance that has made Woody's Wheel Works legendary since 1973." TG "Woody" Witte – Master Wheelsmith.
Quite simply, the craftsmen at Woody's Wheel Works understand what makes wheels work on a profoundly flawless level.  I can vouch having been treated to a factory-tour that each wheel–whether undergoing restoration or being custom built from scratch–is given astounding attention to detail. Herculean strength and longevity in each wheel come as standard, and because absolute trueness is achieved on top, precise handling and minimal wear follow suit. There's zero tolerance of "hop" and "wobble" in the rim where the wheel jumps up and down, or left and right respectively. Having been blessed with a set of super-laced wheels, Woody has left us well and truly on the straight and narrow. Technical brilliance meets aesthetic pleasure: the point at which optimal performance and beauty intercept. I'd even go as far as saying the finished article is made complete by a je ne sais quoi, something from the soul. Something you can't quite name but you know is sacred.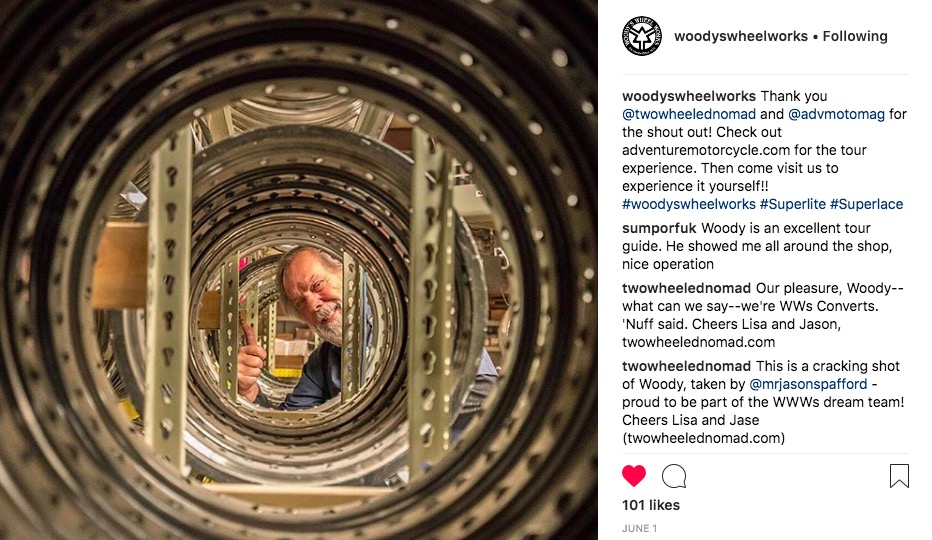 ---
"Founded in 1946, the company started with the production of molded rubber products. Heidenau GmbH & Co. KG was founded [in 1993] with a focus on the production of two-wheeler, kart and special-purpose tires which has continued through today. Our success is based in the continuous improvement of our production process and products. With our customer's satisfaction as a primary concern, we keep an eye on the last motorbike developments for new applications, while keeping in mind the needs of our vintage motorbike enthusiasts. Starting in 1993 with 35 tire sizes, we now offer a range of 550 tire designs for most applications. Our flexible production processes allow us to meet very specific needs, work out individual solutions, and manufacture even small lots needed."
If there's one thing that you can't avoid wearing out, no matter how much you strive to carefully use, look after and elongate, it's tyres. It's what separates a great ride from just a good ride. As people that err significantly more towards the dirt than the highways, it's with complete gratitude that we are collaborating with Heidenau Germany. Humbled as much as honoured, thank you for keeping our trip rolling, the wheels round and capable of going for it on all terrains known to Mother Nature and man. As far as longevity, steering, stability, grip and tread are concerned, on and off road, there's no brand in our experience that comes close to Heidenau. In fact, their dual sport offering may just be the best mileage tyre ever. My first tyre on the trip, a front K60 Scout lasted me 31,000 miles, and I'd argue there was at least another grand to be wrung out of it. Yep: we'll be Heidenau converts forever more.
---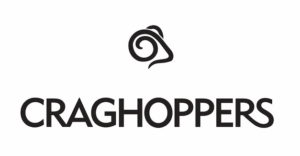 "Travel; being outdoors; exploring new cultures; discovering epic places–that's what makes us tick. Travelling gives us a buzz that nothing else can equal…Every clever idea we've ever come up with is down to our experiences. Sometimes it's the experiences we imagine ourselves having–those escapist thoughts that lead us to consider the clothing we'd wear if we were trekking through the rainforest, sailing rugged coastlines or summiting volcanoes. On the other it's about the experiences we've already had. Those moments where we've thought, 'This is it; this is where I want to be.'" 
Craghoppers UK have just about summed up our driving force behind why we ride motorcycles; being connected to the outdoors and engaged in nature's finest offerings. Supplying us with an impressively tailored ensemble from Craghoppers and in particular the NosiLife range–key pieces from which possess tech-savvy fabrics and come with endless supplies of ruggedness as standard, are foremost "Jason-proof"–will keep us going for quite some time. We're so grateful to these guys and gals in Manchester!
---
"Overland Empire isn't just a camping brand. It's not all solo hikes and pretty scenery. Overland Empire is an adventure brand. It's a movement. It's about style, getting dirty, building off road trucks and motorcycles, cooking great food over a fire, being outside, having fun and feeling the dirt under your feet and the sky over your head. We're adventurers, bottom line. The difference is that we approach each adventure with a style that's our own."
Cotton soft with a peach finish really does give Overland Empire's apparel that gorgeous feel against the skin. It's beyond wonderful to replenish our expired clothing with a fresh new bundle, and we'd absolutely agree that the cut and finish focus on style.
---
"BLOC Systems Ltd…fuelled a revolution in sports and fashion eyewear across the world and over the proceeding years, we blew apart the notion that perfection can only be achieved with excessive price. Our ability to both forecast and react quickly to changes in sport and street fashion alike play a crucial part in our growth and development as a company. Our desire for perfection is limitless, as we continue to explore the boundaries of new production materials and eye protection. In an increasingly competitive world, the dream of offering the very best is now a reality."
BLOC Performance Optics UK generously recognised that folks such as us riding almost permanently in direct sunlight will reap benefit from the highest eye protection. They've aptly combined style, comfort and performance to our faces and delighted us with two pairs of BLOC polarised sunglasses. Fantastic, thank you!
---
"Established for over 30 years, RoadRunners Despatch Ltd is an independent same-day courier company based in the East-Midlands. With couriers in Nottingham, Derby, Leicester, & Loughborough, we have the availability to offer unparalleled levels of service for all our clients throughout the East-Midlands…We offer a round the clock service, 24hrs a day, 363 days a year. Using a computerised routing system, we can provide immediate and accurate quotations to/from any postcode in the UK."
Absolutely indebted to the director of RoadRunners Despatch for safely storing the limited possessions we have kept to our names–namely the non-pannier friendly items unable to come with us on the bikes. Much obliged to you, Clive!
---
"The Solo Stove is a natural convection inverted downgas gasifer stove that incorporates a secondary combustion for a more efficient and cleaner burn. The bottom vents allow air to enter and flow up the bottom of the grate to feed the primary combustion, a top down smolder. In addition, air entering in from the bottom vents heats up within the inner wall and rises up and out the top firebox vents causing a secondary combustion at the top of the stove. The Solo Stove doesn't just burn wood. It actually cooks the smoke out of the wood and then burns the smoke not once, but twice! This technique makes for a cleaner burn which means less smoke and also allows the stove to burn more efficiently which means it requires less fuel than regular wood stoves."
As much as we relished using a multigas stove that could burn white gas, kerosene, and unleaded auto fuel, white gas is expensive and the others are not exactly clean fuels under which to cook food for human consumption. Even if kerosene and gasoline are cheap and convenient when filling up the bikes. Taking a measured step in the direction of simplicity and health, we've switched to a stove that is no longer reliant on cooking with the same stuff our motorcycles run on. The Solo Stove is capable of burning any natural matter lying around that will burn–and moreover, it comes with an alcohol burner in the event that there's no tinder/wood to burn. Sounds pretty failsafe to us, effective as it is efficient, leaving a minimal footprint to boot.
---
"We took a year out and rode the bikes overland through Europe, the Middle East and down to the Indian Sub Continent, then we flew the bikes from Katmandu to Bangkok and toured around South East Asia before flying the bikes to New Zealand and then briefly to Australia before having to return home prematurely due to family illness.If you click on The Route we Travelled you can read the blog…We learned a few lessons from our travels – firstly we took too much stuff with us (most people make this mistake) and we spent to much time in Europe and not enough in India. Now we are running a small business importing Jesse Luggage into Europe, when we were travelling we used Touratech panniers. Hopefully we can use our knowledge and experience to provide you with accurate and helpful information and service. Cliff and Jenney started life as Two Wheel Trekkers and used this for our travel web pages.  In early 2009 we started our online and trade show business as Two Wheel Trekkers going on to open The Adventure Bike Shop in February of 2012.  Our online business continues to grow steadily and the new shop attracts many customers and fellow travellers.  Coffee is nearly always ready to serve and we would love to meet you one day."
Despite a spirit that's hard to dampen when the weather turns or the terrain gets taxing, I am a traveller first. On occasion, this means jumping out of the saddle and trekking for a mile or three to see incredible sandstone formations, clambering up and down boulders at Joshua Tree National Park and sliding through slot canyons in Arizona. Or simply walking around dusty streets in Bolivia or exploring the landscapes on foot in Peru. Neither a road riding boot or motocross footwear will work for my years-long trip across the Americas. Thanks to partnering with The Adventure Bike Shop, our bootwear affords us maximum protection, yet we're still able to walk a few miles here and there, accommodating the feet when it's sub-zero to searing hot, not to mention keeping them bone-dry through water crossings. Opting for the Sidi Adventure boots (we're on the third pair, they're so good), a heavily armoured adventure solution that includes a hinged ankle for walking short distances. There's no doubt, these are not your Nana's slippers. They are Fort Knoxs for the feet and that level of protection won't go unnoticed should you require extreme armour for everything below the knees. And who wants to risk their lower legs, ever? I would unreservedly recommend giving them a try. Thank you from Argentina to Alaska for giving us Happy Feet.
---
"Originally hailing from Rhodesia, Mornee is a six-year United States Marine Corps veteran who drives the ideas, innovation and direction of the company. As Chief Visionary Officer, he holds himself responsible for driving every team member to perform to the best of their capabilities. Consistently thinking outside the box, his knack for creative solutions to complex business obstacles is truly unmatched. If Lume Cube was a well-oiled vehicle, consider him "The Driver"." Mornee Sherry, Chief Visionary Officer.
What's the one thing a happy photographer who lives for chasing horizons, wants? Incredible light, of course. Day or night, indoors or outside. Grateful to be utilizing the latest product from Lume Cube, these beacons of waterproof light don't just facilitate preserving the big moments forever. They aid Jason in knocking the boundaries of creativity out of the park while being in the environments he loves, and noticing something in an alternatively beautiful way. Encapsulating unseen realities and telling a story about an experience, a place or a subject. Undeniably, the cube's key to unlocking more of Jason's potential is staggering.
---
"A motorcyclist rides to work at an aeronautical machine shop. It's frigid, wet and blustery. The faster he goes, the colder he feels. Machine shop owner and engineer is inspired; Gerbing Thermovelocity Protection™ is born. For over 40 years we have been industry leaders in developing heating technology to overcome cold weather conditions. Whether you're jumping out of an airplane at 30,000 feet, ripping a first descent at sixty miles-per-hour, running wide open on your bike in the dead of winter, or just spending an extended amount of time in the elements, Gerbing delivers the highest performance and most distinctive designs in the outerwear market. We are born from aeronautics. Fueled by a passion for the outdoors. And engineered to withstand the fridged conditions."
Personally, being cold in the saddle is distracting as it is disagreeable, sometimes agonising on the extremities. Gone are the old school days of having no option but to suffer and suck it up…thank goodness!  Having ridden in -10 degrees Celsius, we're very aware as to how cold and miserable life can get in the saddle without heated clothing. Plugging the gear straight into the bike, snug warmth and permanent comfort is ours whenever the wind chill picks up or temperatures plummet. For me, heated clothing has revolutionised cold weather riding; the only way to facilitate permanent pleasure whatever the weather. Thank you Gerbing: our every fibre, finger and limb cherishes your superb support.
---
"NiteRider began by accident and by necessity. Tom Carroll, a fanatical athlete and outdoors man from Southern California had a problem. The best surf around was better at night, after the crowds had gone home. Since there was nothing even remotely usable to light up the waves, Tom had to design a solution from scratch. The goal was to define everything that a light for "extreme sports" had to be – waterproof, very bright, lightweight and hands free. What he found is that it not only worked for surfing, but for the long bike trails that accessed those perfect, hidden breaks. Tom and his wife Veronica built NiteRider at their kitchen table, working hard all day and then coming home to design, assemble and ship their lights by night. To this day, they still run NiteRider – designing and building the lights with the same meticulous attention to detail to ensure their customers have the best product available. Tom still answers the phone, listens to his customers needs and helps them with service. They live the NiteRider lifestyle and know how important top quality and performance is…To them, NiteRider is not just a business, it is personal. We understand that ownership of a NiteRider light is an investment, and we support that investment with a 25 year tradition of providing each and every customer with world class USA based customer support. We take pride in our technology and design and it is the people that makes NiteRider what it is today!"
This great team in San Diego, California was somewhat intrigued by our initial contact in reaching out for a bicycle product for our motorcycles; particularly when NiteRider supply motorcycle-specific lights. Our rationale was simple. Without doubt, the stock lights on Jason's F800GS motorcycle are infinitely below par and thus, his ability to see at night, is shockingly poor. Let alone to forewarn road users to his presence in the daytime—riding or stopping on the roadside to service body or bikes. Having personally come a cropper because of waning light levels in Latin America—particularly Bolivia, Peru, Honduras and Mexico—with their jaw-on-the-floor offering of: uncovered man holes; unmarked topes (speed bumps); pot holes and gaping holes; roaming wildlife; melted pavement if not broken sections of road; alongside the construction of new and repair of old roads—has given rise to a serious need to address this ongoing safety issue. Cue NiteRider's Lumina OLED  1100 Boost. Undeniably, "thank you: is a weak term, NiteRider: you just may save my life or Jason's one day.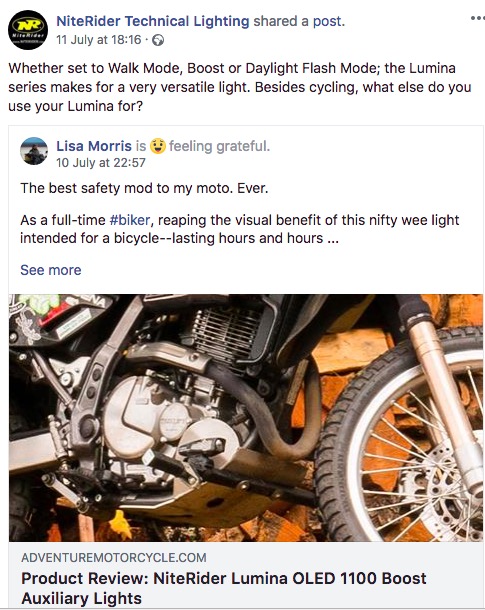 ---

"The mission of RMSTATOR is to offer high quality affordable electronic parts and components to the powersports industry. We have developed the knowledge to create innovative products and are committed to offering the best customer service. We know that we are the last resource for most of our customers, and act as such. We care for them and follow them through the entire buying process."
What happened in Death Valley is a paver short of a patio, so it bears being described. We're story animals after all, where individual stories sometimes piece together human existence into a unified whole. Exactly two years ago, we were forced to leave the desert of extremes due to a failing stator on Jason's motorcycle. Wending our way towards but never making it to the Racetrack; from head to whole, Jason was gutted then so geared up to take her on again. All set and raring to go, second time lucky. "Oh, you're kidding me! No. You've got to be joking," spluttering in sheer disbelief on the roadside. En route to the Racetrack. Not for the first time, I felt a reassuring shiver of dislike for the F800GS. Or, just Jason's. "That's the second stator that's gone in two years." Well at least you're not bitter, I mused, refraining to verbalise the nearest off-the-shelf remark. Alas, the realisation kicked in as the bike flatly refused to start. The irony was almost comical, save for the exquisite timing. Thanks to RMSTATOR and their intervention of stators and regulators for both bikes, we cherish that its components are engineered to nigh on perfection, and all things being equal, we won't be incurring another darn stator issue anytime soon. Phew, that's one less thing!
---
"Hydro Flask was founded in 2009, when we launched the first all-insulated bottle line-up into the market. From modest beginnings, we exploded with hydration-loving fans everywhere to hit 1 million in sales by 2011. We then turned our attention to the beer market and launched the first-ever insulated growler. And we haven't stopped since. We continually strive to bring new, innovative solutions to our customers. From insulated caps, to the lightest weight bottles in the insulated category, our dedication to our products and culture remains our number one focus. Six short years later, we now offer over 100 products in four different categories:  hydration, coffee, beer and food…Through it all, however, one thing remains clear: we are committed to bringing you unexpected refreshment, wherever your adventures take you. Join us on our mission to save the world from lukewarm."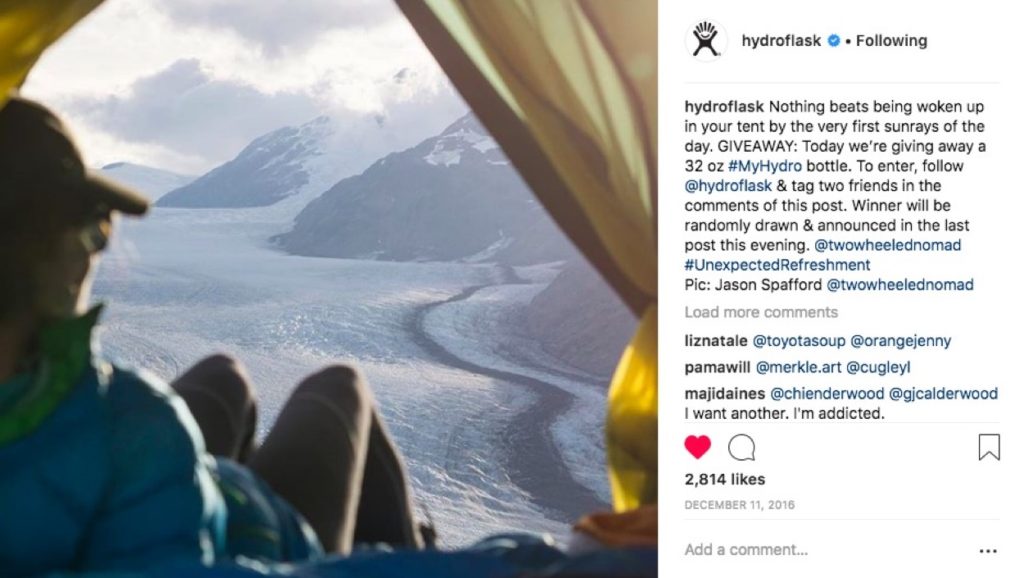 "I really appreciate you guys being so awesome about sending us updates and photos. I'd love to make it more official and have you guys as an official part of our ambassador team." PR & Communications Manager, Hydro Flask.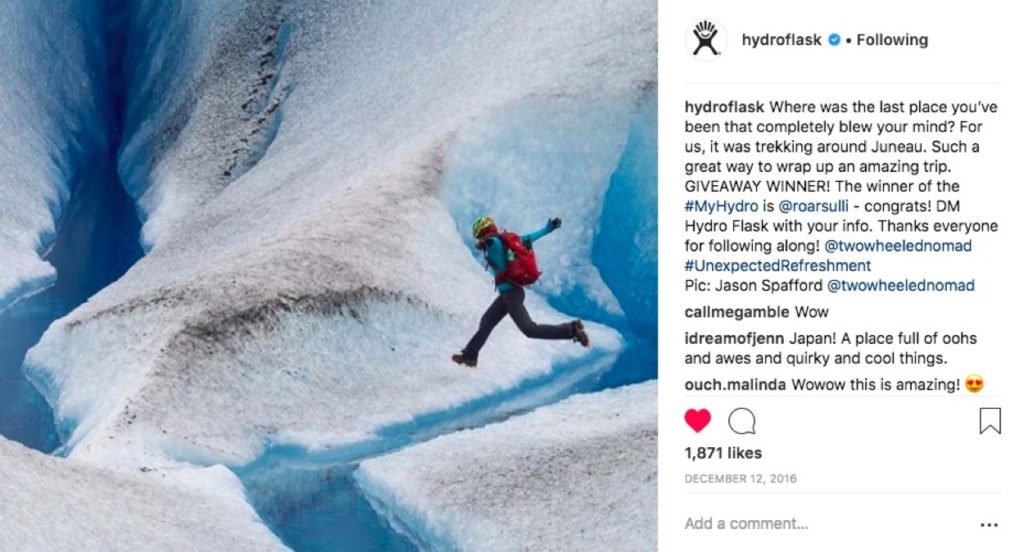 Purchasing plastic bottle after plastic bottle is not exactly kind on the environment and will only get you so far when they eventually perish and leak all your spare water, cooking oil and milk. As a typical Brit, if I don't get my cup of tea after a hard day's ride, I reach a state of spitting feathers! (To be very thirsty, usually for a nice cuppa, a metaphor for the mouth being so dry it feels like it's full of feathers or to be very angry – foaming at the mouth.) Thank you Hydro Flask for preventing such a raw emotional state from arising again. And for giving us the keys on Instagram to spearhead a giveaway extravaganza: here, here, here, here, here, here and here!
---
"Peter Dornau co-founded the Company in 1973 around a single product, Star brite® Auto Polish. This polish revolutionized the industry through its advertising programs such as the now famous Star brite® commercials which included the "Junkyard Test" where an automobile selected from a junk yard was transformed into a vehicle of beauty in minutes utilizing Star brite® Polish. Over time a greatly expanded line of products were developed around the polish to maintain the appearance of vehicles. Despite its early success, in the mid-80's the Company began shifting its product line focus into the wide open boat care and appearance market. Now, nearly twenty years later, the Star brite® brand is the nationally known standard for boat appearance and care. The Company has also established solid niches in the recreational vehicle, aircraft, home care, aviation, outdoor power equipment powersports and motorcycle markets."
After 2.5 years, 21 countries over almost 45,000 miles on the road, it takes just a lick of sense to stay selective about what we carry. And often times, it has to be double-duty: less is more and size does matter. Namely space and weight will always be at a premium when living out of two panniers and a roll bag. Thanks to Star Brite making us field pro-staff (a wee article here), we are testing and bettering our gear with nifty products such as the Enzyme Fuel Treatment and Screen Cleaner & Protectant spray with PTEF. Nifty, you say? The spray alone leaves the visor sparkling (inside and out); disintegrates the carnage of bugs left splattered on the helmet and moto (without affecting the paintwork); effortlessly cleans the glass on the laptops, iPad and iPhone to a high shine; eliminates the smudges and smears on our sunglasses and removes the dust and dirt (including to Dawson and back!) from the windshield, headlights and mirrors. What's more, it acts as a leak finder in the pinhole tyre punctures, doubles up as a lubricant when changing / mounting a new tyre and in the words of Stephen Fry: "Suck my pants and call me Noreen"–smells just like Pina Colada! (Confirmed by all.) Did I say double-duty? I meant myriad multi-purpose, these products are the Leatherman of motorcycle maintenance liquids.
---
"Overland Journal is a perfect-bound magazine printed on high-quality stock, published five times per year. From a premier-issue length of 96 pages, we have increased to the current 136 pages. Our 30% advertising content cap is well below the national average and ensures ample editorial space for in-depth coverage of equipment and vehicles, as well as full-length feature trip stories that span the globe. Our strict standards for writing and photography, in addition to our striking layout, means that our subscribers receive an expedition and adventure travel magazine that is at once inspiring, informative, and attractive. Our extremely high readership satisfaction level allows us to offer an unconditional guarantee."
"Great writing, by the way! I'm always very entertained by your prose…It's a perfect blend of descriptive prose with ample wit to keep it light and fun. You both are a great team…It [X piece] is beautiful and as I would have expected, superbly written…To be honest, all of your pieces are fantastic." Senior Editor, Overland International.
Overland Journal is a prestigious publication that flies off the shelves internationally like hot cakes. It's not far fetched to say it's the Nat Geo equivalent for overlanding. The 2016 fall issue showcases Jason's stellar artwork in its Latitude section, and I've got to say, what a fabulous team of well informed, extensively travelled and talented people that beaver away behind the glossy cover. They are professionalism personified. We're honoured to have the support of such a fine publication as much as being given the opportunity to contribute.
---
"Aero Design & Mfg. Co. Inc. was formed in 1983 to develop a completely new type of textile-based gear for motorcyclists. We wanted to invent a lightweight armored garment offering convenience, comfort, and high levels of protection in bad weather and crashes – all combined in a coverall-type suit made for everyday motorcycle use. That garment is still named the Roadcrafter suit. In 1995 we began adding a few related resale items to Aerostich's mail order catalog. Today the catalog offers several thousand specialized products that help make riding better, safer, more comfortable and easier. Many of the 'Aerostich Riderwearhouse' catalog items are unique, or hard to find elsewhere. Every Aerostich manufactured product is subject to a process of continuous incremental refinement. Each is intended to make motorcycling easier, more convenient, more comfortable, safer or better. Selling Aerostich gear factory-direct allows us to provide the best service and prices. Each customer receives expert answers to questions about a product's fit, function, care and use."
Predominantly through swopping my beloved Pearl (BMW F650GS), albeit hefty old motorcycle, for a much lighter and nimble set of wheels, Mr Jangles (Suzuki DR650), a very real need arose to fully embrace the concept "less is more". Having been known to carry excess luggage—struggling off road as a direct consequence—then yes, it's time to realise size does matter, particularly as I wish to undertake more technical riding through rocky terrain, loose gravel and lashings of sand. Cue the impeccable timing of Aerostich offering up a solution to accommodate: a yearning desire to prove I can travel light, reap the soul-singing joy of actually travelling light and as well, to facilitate keeping me on my toes. Wonders will never cease. I'm excited as much as privileged to be in partnership with this fine set of people.
---
"Black Dog Cycle Works focuses on ONLY the toughest and most rugged hard parts, accessories and armor, specializing in BMW and KTM adventure bikes, but other bikes as well. We design and manufacture our own parts—but also offer other hand-picked gear we've rigorously tested for their worthiness. The emphasis is on protecting your motorcycles for the adventures ahead…With over 15 years of adventure riding and constant product development, Kurt and Martha have learned what works best, what will last, what will protect your bike—and most importantly, what will help get you home. They tirelessly punish their own machines—having broken, bent or destroyed more than their share of parts in their ongoing quest for perfection."
Fiendishly footsore and unhappy our feet are no more.  BDCW has set us on the straight and narrow, or rather, luxuriously enlarged.  A myth if you believe size doesn't matter. Our bike's OEM equivalents have been discarded and superseded by two very sturdy pairs of pegs doubtless defying all others out there. Incredibly, such a simple product will elongate our day-long comfort when riding off road, and when you can't find your bottle opener at the end of the day, it's the footpegs to the rescue, which will perform even that task for your beer without any fuss.  A nice touch, thank you!
---
"Based in West Yorkshire, England and founded by two dedicated and passionate adventure motorcyclists who personally use and endorse all of the products they sell, Adventure-Spec supplies the very best in adventure motorcycling parts, accessories, and clothing."
Adventure-Spec is another one-stop shop for everything you'll need on a moto-adventure, no matter how big or small.  Having had the privilege to collaborate with Adventure-Spec, their ethos is built on true conviction.  Every product is a considered one and continually tested to achieve excellent build quality with function and performance.  For Adventure-Spec, the product must speak for itself.
---
"Fifteen years ago we shipped our first sleeping bags and pads to outdoor stores. In many ways it seems like yesterday, while in others it's been a long and wild ride…Since we're gear pro­viders and understand some things are out of your control, our advice is that life is too short to use bad camping gear. Whether you travel light and fast and bivy next to the trail or you pull into a campground with your fully loaded [vehicle], comfort is king. So gear up for it, and eliminate any suffering. Camping gear quality has improved so much that there really is no excuse for sliding off your pad, freezing your butt off or waking up to puddles in your tent. We've traveled the globe and searched nearly every conti­nent for fabrics and materials in an effort to make the gear that we think you'll want to use because it's what we use and what we've put through real life, backcountry testing…Our urge to sleep under the stars and breathe fresh moun­tain air is what continually drives us and keeps us motivated. In the end, the bluebird summits and nights spent listening to raging creeks or even highway noise have made the journey awesome and, truth be told, we wouldn't want it any other way."
Impeccably timed, as we venture into the wildernesses offered up by the northern States, Canada and Alaska, it's high time we got geared up with the right insulated clothing. Cue cutting edge water repellent down and its wealth of warmth awaiting the user. "Nesh" (susceptible to the cold) on a mild day, I'm excited to wear a Big Agnes jacket and revel in Big Agnes coziness. What's more, camp in one of their ultra lightweight 2 man tents – all of which couldn't be more "motorcycle pannier friendly" where space and weight is always a premium.
---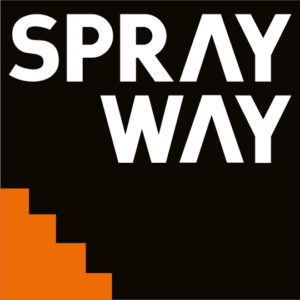 "Founded in 1974 by two outdoor enthusiasts in Manchester, England the brand quickly became one of Britain's leading outdoor clothing companies. Sprayway has been keeping the British public warm, dry and comfortable in all conditions ever since…Now in its 40th year, the SPRAYWAY® brand continues to use innovative fabrics across a wide range of products and continues to produce garments which utilise cutting edge technology whilst remaining true to our Mancunian roots."
I am an unashamed loyalist to the Sprayway brand. Having worn my first Sprayway fleece at ten years old–the same garment is still going strong a quarter of a century on–one of my prized pieces for the outdoors. Simply, it's a company that leads the way in terms of cutting edge design and manufacture of clothing and equipment for the backcountry enthusiast, which performs in a way that it's supposed to–keeps you warm and dry or cool and ventilated. Superb.
---

"A vision that began ten years ago in Bozeman, Montana now has roots around the world. We love the outdoors. And the way we figure, the more trees, the more outdoors for us all to enjoy. It's about as simple as that. We plant a tree for every pair of Oboz sold. The shoes we don't sell make a difference, too. We donate our unsellable (but still trail-worthy) shoes, partnering with Project Sole and local non-profits to find feet in need. We carbon-offset our shoe shipments—and then some. We also carbon-offset all employee travel, commuting (although almost everybody bikes), and the office utility bill with the help of the Bonneville Environmental Foundation. Our HQ is powered by clean wind energy. 100% of our office juice comes from Wind Farms in Central Idaho and Washington, through the EPA Green Power Partnership.
Bozeman, Montana. It's where it all started. It's what inspired our name. And it's what motivates us to lace up daily and explore the 18 million acres of Greater Yellowstone Ecosystem that surround us. A vast and breathtaking landscape of peaks, valleys and rivers just waiting to be explored on two feet. At the heart of everything we do are the folks who make the magic happen. A group of likeminded footwear-industry vets who left our big-brand jobs back in 2007 intent on doing business a better way. So far so good, if you ask us."
'True to the trail' is the Oboz strap line; that'll do nicely, Oboz. Undeniably, we wouldn't be without our Mid Drys for staying grounded to the earth and tethered to the trails – feet firmly planted on terra firma – no matter what Mother Nature decides to bestow on us throughout her terrain. It's hiking bliss.
---
"We believe in building positive long-term relationships with our suppliers, staff, and customers. Like all relationships, they're built on trust, honesty, and commitment. The successful beginnings of our company were due in large part to our first suppliers taking a gamble on our vision, and we appreciate their long-term support. Our clients' support, contributions, and suggestions are what makes Twisted Throttle a continued success. Interacting with our clients remains our greatest single reward from this endeavor. Thanks for the many moments that continue to make this journey a wonderful adventure. We've got more people running around here than I can count some days. Throughout it all, we've continued to take motorcycling seriously without BEING too serious. There's still a chicken hat on my desk…" Founder and CEO, Twisted Throttle LLC (a.k.a. Mr. Twisted)
A compelling company, Twisted Throttle is a one-stop shop for everything you'll actually need, as opposed to what you think you'll need, for a two-wheel trip.  Be that for just a few hours in the saddle to embarking upon a round-the-world wander. Twisted Throttle takes pride in championing its offering with true conviction. The company has gone to extraordinary lengths to design, product test and capture the essence of why it's such a thrill to be part of the motorcycling scene.  If these guys can't inspire you to get out there, then really, no one will.
Having the honour to be partnered up with Twisted Throttle, their ethos is built on the personal passions of the founder and a talented team in tow.  Every product is considered and continually tested to hone a blend of build quality, functionality and performance without compromising style.  For Twisted Throttle, the product must speak for itself and with unabashedly, we are  Twisted Throttle converts.
---
"SW-MOTECH is already known for producing well thought out products that fit even better than many OEM parts, but that is not enough. The recent addition of 3D scanning technology is one example of how our company is continually seeking new ways we can improve. As a result we can develop parts with a higher level of precision and efficiency, allowing us to design bike-specific products that are perfectly integrated into the geometry of each individual motorcycle."
SW Motech's response to our contributions: "I really love what you are doing. Everytime I see some of your photos I would love to pack my stuff and leave… :o) And another very positive point: You are so active and it is very nice that you keep me up to date." Marketing, SW-Motech Germany.
We'd agree.  Lighter and smaller has increasingly become our preferred way to travel and being on the receiving end of the highest end soft luggage manufacturers is well, superb!  We needed something bombproof and we don't doubt for a second whether the inner dry and outer roll bags from SW-MOTECH Germany are up to the job, particularly in all weathers and terrains.  Good work guys and danke schoen!
---
"Lowepro begins, as do all authentic brands, with a story. It begins with Greg Lowe, in his small garage, in a Colorado town near the Rockies [1967]. This breakthrough design innovation helped packs fit close to the back and minimize load shifting – so gear-wearing adventurers can climb, bike, ski and scramble with more ease. Mountaineer, photographer, filmmaker and incessant product innovator, Greg developed the internal-frame backpack and the first lightweight and foam-padded nylon cases to protect camera and cinematography equipment from the hazards of climbing. These ideas and solutions came out of a need to carry valuable gear to new places. Other solutions followed. And today, creating inventive solutions is the hallmark of this brand. We are proud of the Lowepro heritage and we are committed to maintaining our tradition of providing innovative functionality and remarkable protection."
Privileged as much as honoured to be in partnership with Lowepro, we wish to convey much excitement, particularly Jason, in receiving the perfect solution for his tech ensemble. Seldom products designed to specifically house and quickly access expensive equipment, are 100 per cent weather sealed; protected from uneven road surface impact; built to last; or enjoy zero built-in obsolescence to boot. Lowepro has given us ultimate peace of mind. Thank you, you've no idea how easy you've just made the on-the-fly life of a passionate motorcycling photographer.
---
"The story of Helly Hansen started in 1877. After many years at sea, norwegian captain Helly Juell Hansen and his wife Maren Margarethe began producing oilskin jackets, trousers, sou'westers and tarpaulins, made from coarse linen soaked in linseed oil. In the 20th century, Helly Hansen made several breakthroughs in product development to complete the layering principle today known as the 3-Layer System™. The layering story was completed in the 1970s, with the development of LIFA. This wonder-fiber…kept the skin dry and warm by pushing moisture away from the body, making it the ideal baselayer fabric for outdoor and workwear use. In 1980, the Helly Tech technology was launched, using both hydrophilic and microporous technology, which meant the apparel was both waterproof and breathable. This meant that anyone who participated in high-activity outdoor sports could expect their clothing to work with them, not against them. The heritage from Helly Juell Hansen is still our cornerstone. Today our gear is used by world-class sailors, skiers and adventurers who spend their time between human will and nature's forces, and demand full protection and performance when the conditions are at their worst."
Well if the fabric quality of Helly Hansen is good enough for world-class sailors, it's good enough for us regular folks riding motorcycles! Thank you for replenishing our travel wardrobe with some versatile and bespoke garments for the upper and lower portions of our bodies. It will be a joy to finally wear some great travel clothing designed for the long haul.
---
"No premiere tour company in the sublime business of whale watching springs from just one individual. It takes an entire team united behind something big. Together, at Juneau Whale Watch, we work hard, we laugh a lot, we brainstorm nonstop, and we give the best high-fives in town. All of which, we feel is testament to why we have the highest quality personnel in our employ, enjoy the number ONE ranking on Trip Advisor and must-see whale watching tours in our offering."
Thrilled to be collaborating with such a fantastic family-run enterprise (comprising Juneau Whale Watch and Juneau Tours), we feel the universe aligned upon meeting these fine entrepreneurs, who from ground zero, have organically grown their offering to become the best in town. You know that "right time, right place" magical thing…that happened! Not only when the humpback whales engaged in the unique phenomenon called "bubble-net feeding," but that extends to forging fast friends and a solid partnership with this people-impassioned company. Certainly, one that's in the inspirationeering business of cruise ship passengers, fly-in vacationers on their Alaskan trip of a lifetime, walk-ins looking to be wowed, and well, motorcycle travellers to boot.
---
"In 1971, Bo Hilleberg, a professional forester, founded his own company, Hilleberg AB. That same year, while on a ski vacation in the Austrian Tyrol, Bo met Renate Neuner…An avid, lifelong outdoorsman, Bo was terminally frustrated with tents that required pitching the inner tent first and then covering it with a loose rain fly that usually displayed the same properties as a kite in the wind. He envisioned a tent that had an outer and inner tent that pitched together, simultaneously – but he didn't have the necessary sewing skills. With Bo and Renate's marriage, conjugal and commercial became one: Renate took charge of the sewing while Bo handled design and sales, and with their combined efforts, the company flourished. Today, family and business are still inextricably linked. Bo is Chairman, and is still in charge of design and development; daughter Petra handles all company business outside of Europe; and Bo, Renate, Petra and her brother Rolf make up the governing board of directors – clearly, family synergy continues to beget success."
The more we travel, the more we find ourselves out in the wilderness and increasingly on terrain that doesn't always lend itself to staking pegs in the ground. Namely snow, super soft sand or solid rock. Cue the Staika, which Hilleberg have taken the time to design a durable, uber simple and foremost, free standing dome tent that is well, perfectly suited for our adventure. Dome Sweet Dome! Thank you Hilleberg.
---
"We are the largest aftermarket motorcycle parts, clothing, and accessories store in Alaska (since 1979)! We manufacture the world famous "Sheepskin Buttpad" right here in Alaska, and ship them to every corner of the planet. We carry men's and women's casual leather jackets, leather hats, gloves, wallets and belts. Our shop also specializes in leather repairs and cleaning, and we mount and balance motorcycle tires! Alaska Leather is the home of the $399 motorcycle gear package deal, which includes a helmet, jacket, chaps, boots and gloves. Everything we carry is not on the website because we're just not that organized yet. Please stop by and see us, we are open 7 days a week!"
Having had the stellar good fortune of sampling a butt pad from my great friend Kristina Goodwin in Alaska, I very quickly experienced the moment of no going back–the tipping point for my gluteus maximus.  Thanks to Barbara Smart, owner of Alaska Leather, it's 'Heiny heaven' from here on out–beyond comforting when you're munching miles over 12-hour days in the saddle upon the approach to the top of the planet.  No more 'Sponge Bob Square Pants' for my backside, it's bumtastic all the way.  Thank you Barbara Smart.
---
"Designed in England by a dedicated team of motorcycle obsessed engineers, Kriega motorcycle backpacks, motorcycle bags and motorcycle accessories offer innovation, along with the highest standards of functionality and craftsmanship. Kriega kit is built to perform, with an exceptional 10-year guarantee on all packs…Kriega utilizes only the best materials and manufacturing processes to deliver the best luggage solutions and equipment made solely for motorcyclists. Each Kriega motorcycle backpack, tail pack, tank bag, Enduro hydration kit and accessory is developed to withstand extreme on or off-road use and with the rider's very particular requirements in mind."
There's something idyllically convenient about not having to stop mid-flow while munching the miles on the bike, pull up and route around to grab your bottle of water.  It doesn't always but can interrupt the harmony of a serpentine ride through sweeping bends or simply, having no safe place in which to pull over isn't always conducive to maintaining one's comfort level. Kriega has kindly added the Hydro-3 Enduro backback to our riding ensemble, giving us instant access to hydration, where ever and whenever our thirst requires quenching.
---
"In 1991 TomTom was founded and began a journey that would change the way people drive forever.  From the start, TomTom focused on making technology accessible for everyone, beginning with software development for business-to-business mobile applications and personal digital assistants for consumers. In just two years TomTom became the market leader in PDA software with navigation applications such as RoutePlanner and Citymaps…The launch of the first TomTom GO in March 2004 revolutionised the way millions of drivers got from point A to point B. The first ever PND was affordable and accessible to everyone and became the fastest selling consumer technology device ever, reaching one million sales faster than the introduction of the mobile phone. Demand grew rapidly across Europe and North America, since then, over 75 million devices have been sold in 35 countries, guiding drivers over 280 billion kilometers. In the years to follow, TomTom continued to innovate and create new products."
The icing on the cake has to be when you no longer have to follow your partner blindly like a sheep.  Until now, namely, for the last 33,000 miles through 17 countries over 21 months, I've not had my own satellite navigation device.  Thanks to incredible support with the TomTom Rider 400, the pair of us have been generously given a couple of TomTom RIDER devices.  And changed the dynamic of our daily riding experience into the bargain; what a treat it will be to lead Jason from A to B, through the crazy traffic of big cities or better still, wending our way through the wilderness–off the roads less ridden–and ultimately take the onus off Jason in undertaking all the leading for a change.  "Come along Jase, follow me–it's this way!"  Thank you very much, TomTom!
---
"We are HEX Code, the creators and developers of the GS-911 Diagnostic tool for BMW motorcycles! Above all, we are passionate about BMW motorcycles. The first GS-911 was shipped in 2007 and we have not looked back since. Functionality is continuously being added and the best aftermarket diagnostic tool for BMW motorcycles is continuously improving."
It's all well and good hoping for a quick fix when your BMW motorcycle takes a turn for the worse and breaks down. Certainly with joyous amounts of riding on all terrains in all conditions; trust us, it's not a case of if but when. And as much as we don't mind such interruptions, we'd much rather spend minimal time to get back on the road and rolling forward! Thank you HEX Code South Africa for rescuing us in our hour of need with a GS-911 WiFi Enthusiast. You have awarded us the gift of time by being able to instantly determine the problem with such a priceless diagnostic tool. Dankie!
---
"Teva was born in the Grand Canyon back in 1984, when a river guide rigged two Velcro watchbands to an old pair of flip flops and created a shoe that wouldn't float away. Three decades later, we've grown up into an icon of comfort and utilitarian style. How you choose to live is the ultimate form of personal expression, and around here, we want to seize every second—to live light and loud. If you're up for anything and love the thrill of spontaneity, then we are your people. This adventurous spirit—the one that pioneered the very first pair of Teva sandals—takes form in everything we create."
Comfort, style and performance all in one pair of footwear. Perfick for slipping into after a long day in clunky motorcycle boots, munching all those miles on the road. Superb and thank you so much, Teva!
---
"Rab Carrington built his company on two things: A deep understanding of what climbers and mountaineers need, and a commitment to practical gear that works. It's this down to earth, honest approach that still informs the design and testing process linking us firmly to that modest beginning in 1980's Sheffield. Those same qualities of innovation, integrity and function have endured, remaining at the heart of the Rab® brand today…Whilst the brand continues to grow, we are constantly seeking new and innovative ways to design hard-wearing gear for the mountains. We have built up a community consisting of some of the best climbers, mountaineers and explorers in the world, regularly supporting groundbreaking expeditions and climbs across the globe."
"Thank you for constantly wanting to check in and make sure that you are in good standing as far as our relationship and partnership goes. Its very clear that you care about the Rab brand and want to help us expand, so really, thanks!…I enjoy your content and the photos you and Jason produce…The product placement in magazines and the face-to-face "influencer" capacity is great…I do want to mention that we are super thankful for everything you guys have done so far, you are the first "ambassador" this company has had (at least in North America)." Marketing, Rab USA.
Holy smokes! As the first non-climbers to be in collaboration with Rab USA, we are enraptured to be on board as non-climbing ambassadors. As one of the USA's strongest and pre-eminent market leaders in technical, high end apparel, it will be our pleasure to utilize Rab's adventure-proof gear from head to toe daily and champion the brand. Thank you.
---
"We share your passion for the outdoors. From climbing the Old Man of Hoy to cycling from Land's End to John O'Groats, our staff are brought together by a love for anything and everything outdoors. In our spare time, we are walkers, climbers, cyclists, trail runners, skiers, hikers, swimmers, kayakers – you name it, we do it…"
After 16 months and 23,000 miles of living on the road, your somewhat limited travel wardrobe all but disintegrates! Cotswold Outdoor UK came to our rescue with a fantastic range of adventure-proof apparel, carefully selected to meet all of our needs both beneath the motorcycle suits and on foot.  Professional brands such as Arc'teryx and Mountain Equipment will be sure to see us through our journey, and beyond! Thank you to the moon and back.
---
"Millets can trace its history right back to 1893, when JM Millet opened a drapers and outfitters business in Southampton and Bristol. In 1923 JB Spielman (grandson of the founder), took over the Victoria Street business in Bristol and from this the present business grew." Their mission statement: Great value outdoor clothing and equipment when it comes to tents, camping equipment, clothing, footwear and accessories.
Millets UK have generously given us their buy-in with some customised adventure-proof clothing, going beyond the extra mile to keep us on the road, for that much longer. Thoroughly grateful for such a tailored ensemble that has exceeded both our needs and hopeful wants. And what a pleasure to be appearing as guest bloggers (check out our posts here, here, here, here, here, here, here and here) on the Millets website..!
---

"Ultimate Outdoors is the number one destination for everything outdoors. Whether you are experienced in the mountains, or a family heading out on your first camping trip you will find the right gear for you at the best price. The range we stock is second-to-none featuring the biggest names in the outdoors. We have been providing quality outdoor gear for over ten years."
What's the one thing all happy travellers on the road need at the end of the day to keep having a ball well into the evening? A pair of head torches of course..! Thank you Ultimate Outdoors UK for being a beacon of light in our darkest hours.
---

"Blacks – the outdoor experts since 1863. We offer a huge range of premium outdoor gear, from clothing and footwear to camping and hiking equipment. We only work with the most trusted outdoor brands known for their outstanding technical performance." Their mission is quite simply: Equipping you for life outdoors.
Akin to us, Blacks is all about life outdoors. To be supported by Blacks UK with a bespoke bundle of brilliant traveller-friendly gear is beyond great. Thanks so much, here's to testing the clothing to the max.
---
"In 1950, Roger Störling founded the family busines initially specialising in jogging wear. The earliest products were made in the kitchen of an old farmhouse in Kokkola on the west coast of Finland. The company acquired its first welding machines in 1953 and broadened its product range into the area of waterproof rainwear. The flags in the modern-day Rukka logo stand for the letters R,U,K,K,A in the international flag signal alphabet – a homage to the sport of sailing which once constituted the core of Rukka's business. From the planning stage to the final product, Rukka spares no expense to obtain the best possible results. Every single kind of material is tested several times by both the supplier and Rukka before it is used in the production. The findings from countless testing sessions in cold and hot weather, rain and snow are also taken into account before the product is approved for large scale production."
"Thank you so much for these amazing awesome pictures! Absolutely breathtaking!…Can we use some of your photos in our marketing? We are impressed. We at Rukka HQ are impressed in everything you have done." Motorsport, Rukka, Finland. 
One of our first supporters to come on board, Rukka is undoubtedly a high-end brand.  Their magnanimous offering of two all singing, three season, Cordura and weatherproof Gore-Tex suits has well, gone beyond our wildest dreams. Breathable and permanently waterproof; windproof when you want it to be, ventilated when you don't; both the Flexius and Flexina are bombproof with a tailored cut, fit and finish. I'm not sure what more you could ask for from a motorcycle jacket and trousers. Rukka completed the ensemble with motorcycle gloves and microbial (won't offend after days upon days of constant wear!) undergarments on top. Simply stunning build quality, thank you!
---
"Necessity – the mother of invention. Sealskinz is a creation of necessity, it's about the need to be first out and last in, the need to defy the outdoors, the need to defy the cold and the wet, the need to perform, the need to protect. If you think about it, in the outdoors the "Achilles heel" is in fact an Achilles; foot, head, ear, finger, or toe and this is where we are vulnerable, this is where we need protection. This necessity created Sealskinz, the first laminated sock, keeping wet out and warmth in, Sealskinz three-layer patented sock broke the mould, hats and gloves followed using the same technology…to enable you to defy the great outdoors."
Defy the great outdoors we will try! It was Billy Connolly that said something along the lines of 'There's no such thing as bad weather, only inappropriate clothing' – exactly where we think SealSkinz are coming from and wanted to express our sincere thanks for making this possible with a fine selection of hats, gloves and socks. Toasty and watertight!
---
"Yes we ride! Enduristan is not just our company, it's a passion for us. Enduristan can't be found on any map, but when the daily grind is left behind, and the adventure begins, that's when you realise that you are there."
What's the one thing that proves beyond useful when riding in all weathers?  One of them is undeniably a FULLY waterproof tank bag. Enduristan Switzerland have supported us with two heavily discounted Sandstorm tank bags, which we're thrilled about because neither require tank bag rain covers.  Superb!
---
"Mike Sheehan is the owner of Alt-Berg, and he has been making boots for over 40 years. He was taught by the Shepherd family of Rochdale – and carries forward the heritage that started over 80 years ago, in a small co-operative in Rochdale. Today Alt-Berg make some of the best boots in Europe. Their boots are a testament to skills and knowledge built up over many years."
"In the early days of Alt-Berg, things were very bleak, and we had some days when we had no money, no orders, and the machines kept breaking down… I didn't know if we could last another week… But I was taught – by a good man, who had survived the dark days of the 30's depression – and he would say… 'when times are bad, just concentrate on making good boots… there'll always be someone who wants a pair of good boots…' and that's what we did, and that's what we still do…" Mike Sheehan, Alt-Berg Senior Bootmaker
Having worn out our boots from almost two years of everyday usage, the time came to refresh our footwear. Jason opted for the Hogg All Weather dual use motorcycle boots and I went for the Tethera boots, both capable of going the extra mile and keeping us on the road a lot longer. Thank you to the wonderful Alt-Berg team in Yorkshire, that provided us with happy feet for a long time to come.
---
"Being an industry leader in outdoor apparel and products takes passion, and an understanding of people who love the outdoors as much as we do…We enjoy the outdoors as much as you do, which means we know what you need. We know that being cold and wet is no fun. Blue eyes may be sexy, but blue lips aren't. And, while a sunny day is excellent, sunburn sucks. That's why we make high-quality performance products that keep you comfortable and protected, no matter where your excursions take you. The outdoors isn't all about remote expeditions or climbing the world's highest mountains. Anyone can enjoy the outdoors. It's easy. Just open the door and go outside. From the mountain peak to the neighbourhood park, from the glacier to the garden, and from the Tour de France to training wheels, Columbia helps you enjoy your outdoor adventure anywhere you like to play."
Couldn't agree more with the fine folks at Columbia Sportswear, who have kindly assisted us with a bespoke bundle of outdoor clothing and some fantastic footwear. We're grateful for your support to Guatemala and back and can't tell you how impeccable your timing is on top. Thank you very much.
---
"I know that the consumer of [today] is extremely knowledgeable and knows exactly what he or she need and expects from our products. What consumers tell me will be incorporated in our future offering – I guarantee you this. I want us to create a product with actual and relevant added value. Thank you for making it all possible. I LOVE MY JOB!" Frank van Wezel (CEO)
With Jason being particularly heavy-footed, he can wear out a pair of boots like nobody's business. Thanks Hi-Tec for supplying some sturdy boots for us both, keeping us in the comfort of the dry  with footwear that'll also keep us going for quite some time to come!
---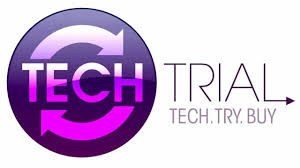 "Tech Trial UK Ltd has been devised by tech enthusiasts, for tech enthusiasts. Our aim is to make what we believe to be the most exciting new tech on the market accessible to everyone. Tech Trial offers a unique and unparalleled customer experience of trying before you buy!…If, after trying out a new gadget, you decide it isn't for you, then simply return it at any point during the trial period. If, however, you decide you can't possibly live without it, then we'll happily refund the trial cost against the purchase of a new one!"
Sounds like a no brainer to us. Remarkably, the guys at Tech Trial UK in England took a punt, who before our moto-travels had even begun, played their wildcard and donated a GoPro Hero 3+ to us. We sincerely hope they like the aerial and eyeline footage we've captured to date using their product…more coming soon! Thank you very much.
---
"Welcome to Motohaus Powersports voted "Wholesaler of the Year" by Motorcycle News, the UK's leading consumer motorcycle publication. Partners with outstanding manufacturers around the world we develop and support some of the industry's top brands for the benefit of you, the enthusiast."
Having bumped into the MD at Motohaus Powersports at Motorcycle Live 2015 in Birmingham, we soon got chatting and to our surprise, we were offered some support.  Days later, a comprehensive puncture repair kit arrived just in time for the second leg of our journey, from Los Angeles up to Alaska.  Thank you very much, it's nice to know we've got it covered the next time one of our tyres come a cropper!
---

"ExOfficio believes that the magic of travel, whether you seek different cultures, epic scenery, or the thrill of the unknown, is a chance to create perspective and vitality by opening your mind to the wonders of the world. Since 1987, we have celebrated the traveler by crafting garments that allow you to experience the world unhindered."
It gives our derrieres such pleasure to receive two pairs of ExOfficio's Give-N-Go® underwear that are made from lightweight, wrinkle-free fabric with bug, sun and water protection.  The ultimate we'd say in intelligently designed products promoting both comfort and performance; leaving two resultant appreciative backsides, in and out of the saddle!