The Mega Transect expedition: build-out continued
Drawer, slide and cabinet system
A British custom-designed drawer system, gearslide and cabinet solution (Gearmate), has revolutionised our load space. All lockable, the drawers offer up to 330-pounds' (150-kilograms) load capacity and incredibly, extend 100 per cent, which brings our gear – separated by dividers and on a gripped surface – to us. How civilised. The extended slide holds 880-pounds (400-kilograms): easily accommodating a 10.5-gallon (48-litre) fridge, 10-gallon (45-litre) water tank and 2.85-gallon (12-litre) gas bottle.
Also in attendance: three clip-to-close Wolf Pack stackable storage boxes (Front Runner Outfitters) and dry bags galore (SealLine) for long-life food and gear respectively.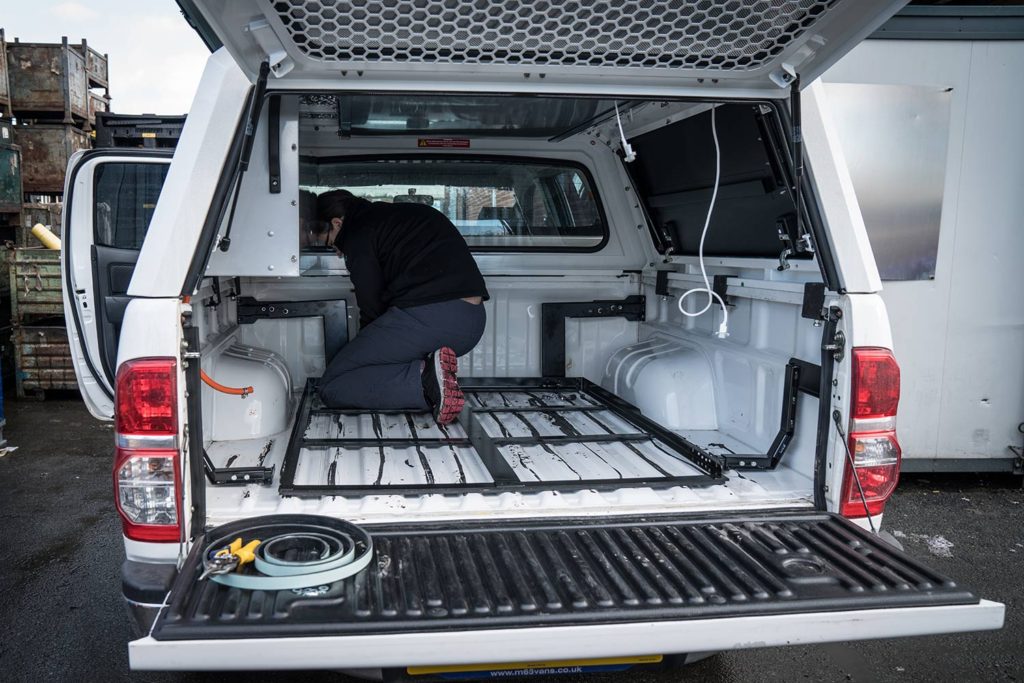 Wheels
Attractive without any bling, engineered to maximize caliper clearance, the 17-inch black satin-finish alloys (ICON Vehicle Dynamics) look the business. Lighter than steel, the alloy construction still provides strength, which coupled with proper backspace/offset dimensions (developed to reduce scrub radius), makes for a more agile performance off-road. Designed to optimise the wheel position for unhindered suspension and steering function, I'm pretty sure they'll keep us rolling for some time to come.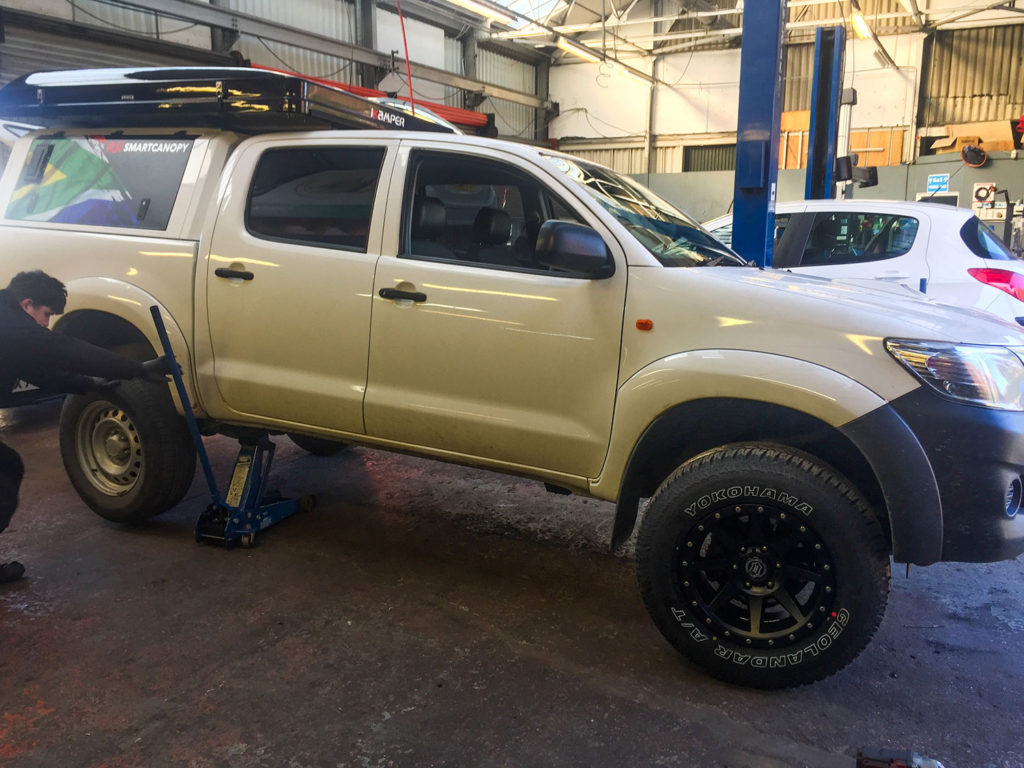 Tyres
Our needs around traction for the playgrounds up north and down south were straightforward. Namely, a set of all-season, 50:50 terrain rubber with tread more suited to mild off-road use, yet capable on the rough stuff. Thanks to triple 3D sipes and EdgeTec grooves, the Geolander All-Terrain GO15s (Yokohama) offer good all-round performance in terms of grip, biting edges and cornering characteristics on and off-road.
Acoustics are quiet although there's a little tyre talk on the motorways as you add speed. Backed by a 60,000-mile warranty, the compound and sidewall protectors resist wear against punctures, tears and abrasions. Not a gripe per se, the tyres do sport a more narrow tread pattern, which means road debris collects in the grooves. Overall, they're bang on.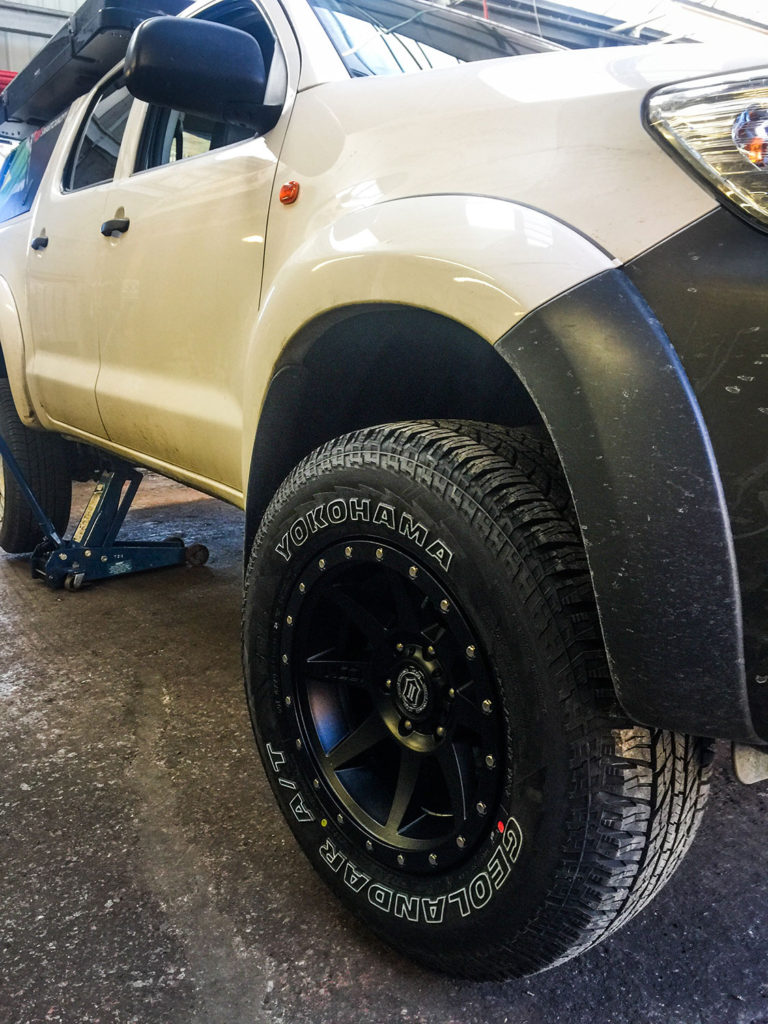 Bumper
Jason openly confesses. The bumper was the only component where style and aesthetics took precedence over form. Wishing to maintain the original softer lines of the front, he shied away from a protruding, agricultural looking one. At over 100-pounds (46-kilograms), the Rhino Evolution front bumper (Xtreme Sales 4×4) is a powder-coated, pleasing compromise. Colour-coded, it provides decent protection with two snatch rated recovery points, as well as a heavy-duty bash-plate.
Full underside armour would have been nice to have but at some point, you have to start investing in the trip instead of the ensemble. Only downside: for the install, you need to know how to use a wrench and be prepared to spend the day wielding it.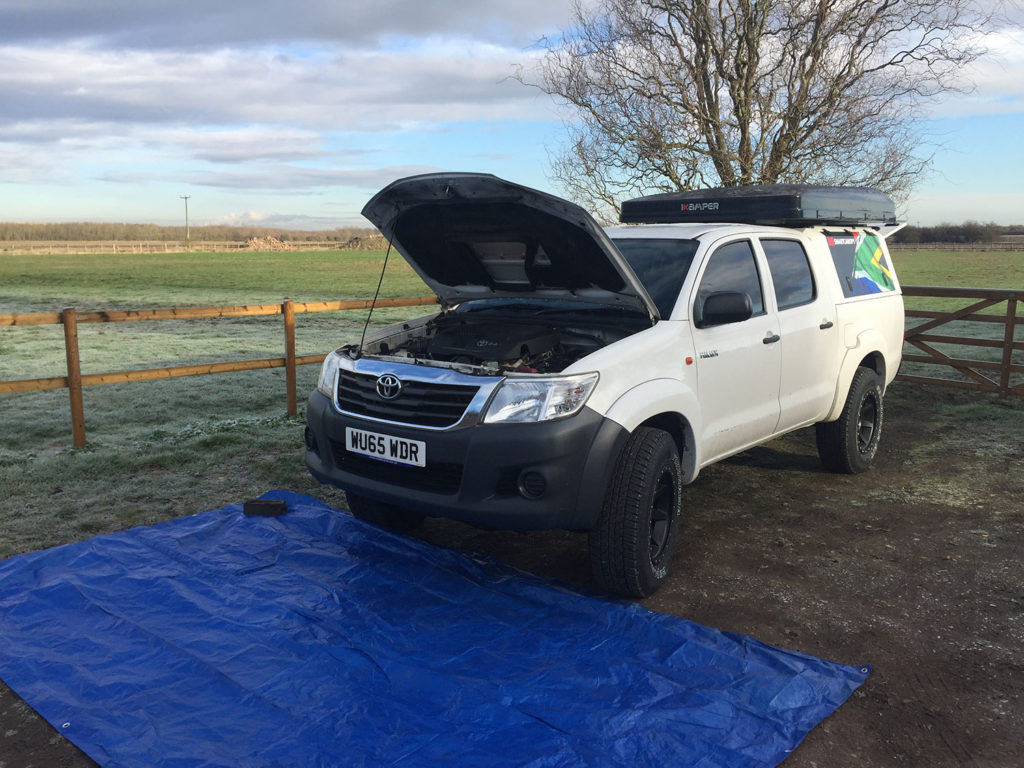 Lighting
To acquire fully featured lights, we went for an LED ensemble (Hard Korr Lighting). By comparison, the stock lights seem capable of illuminating a nighttime barbeque held by a family of ants. Included: a 22-inch Generation 3 light bar on the bumper. We swapped out the canopy's stock lights for small LED strip lights. IP68 weather rated, the strip lights are dimmable, draw minimal juice and come in white and orange. Admittedly, I thought the latter setting was pointless but the amber glow worked a charm in deterring Scotland's maniacal midges.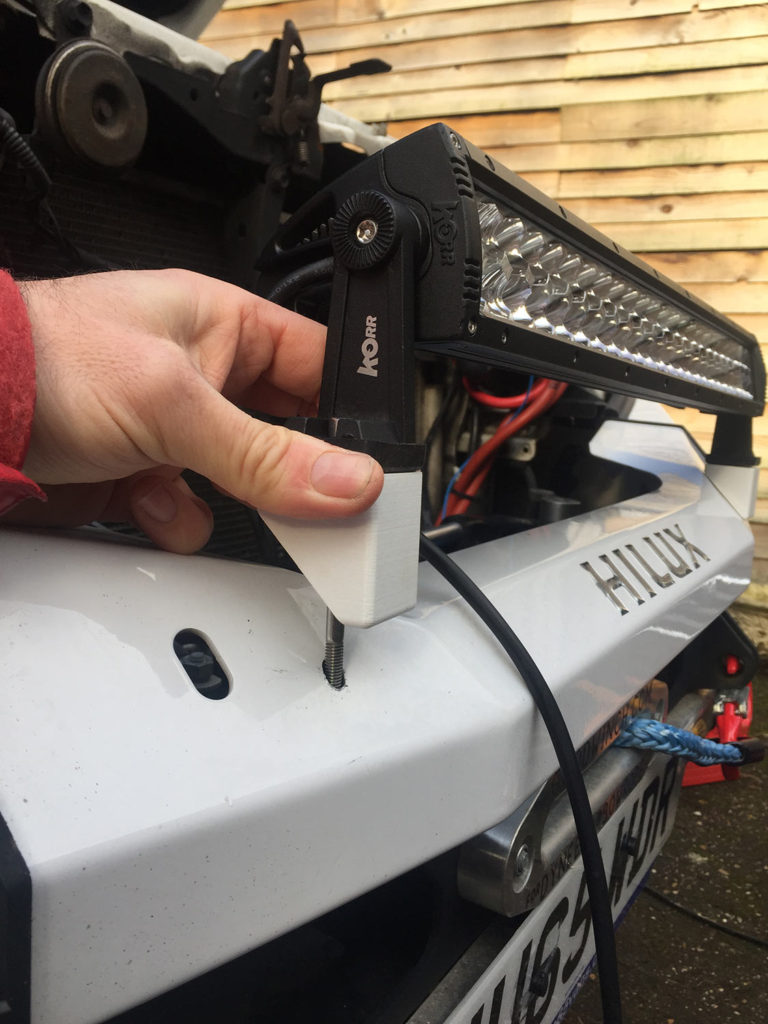 Roof Rack, Recovery Equipment, Tools and Spares
Before installing the roof rack, Jason cut it down to accommodate the space above the cab. This was due to the rooftop tent overhanging the area where the roof rack would normally be situated. Also part of the tools: a hi-lift jack, MaxTrax and a shovel (Front Runner Outfitters); an assortment of spanners, sockets, wrenches and screwdrivers; an air compressor and a tyre repair kit; and the 44 Jump Starter Battery Pack (Weego). Oh, and I packed a Jason too.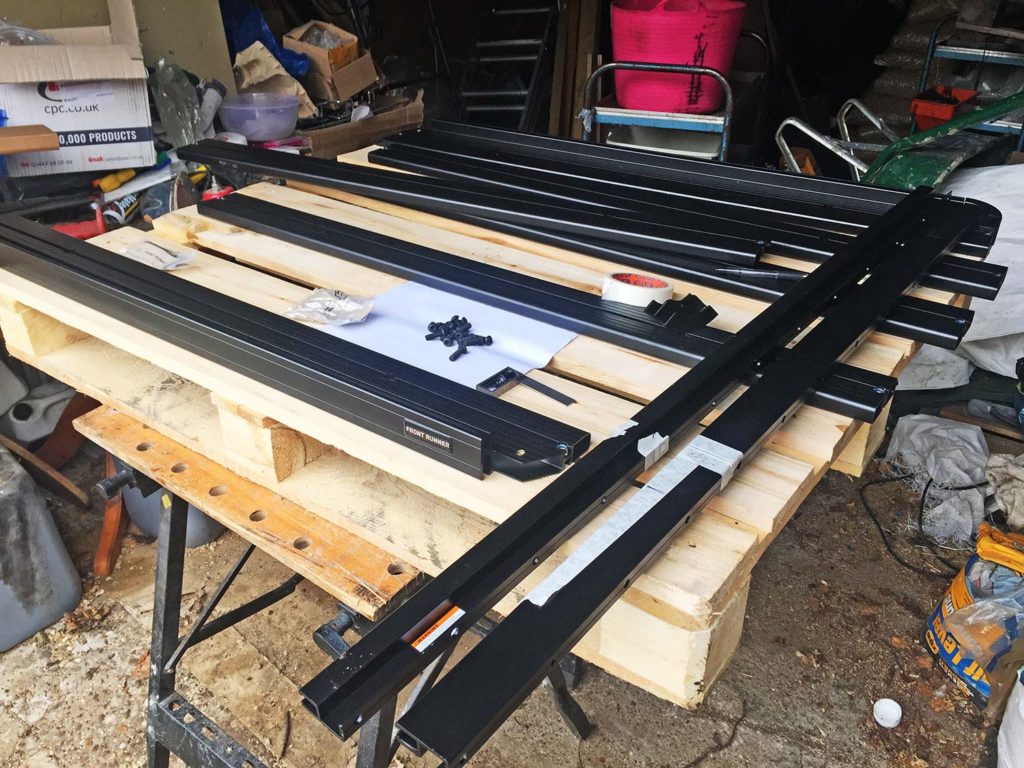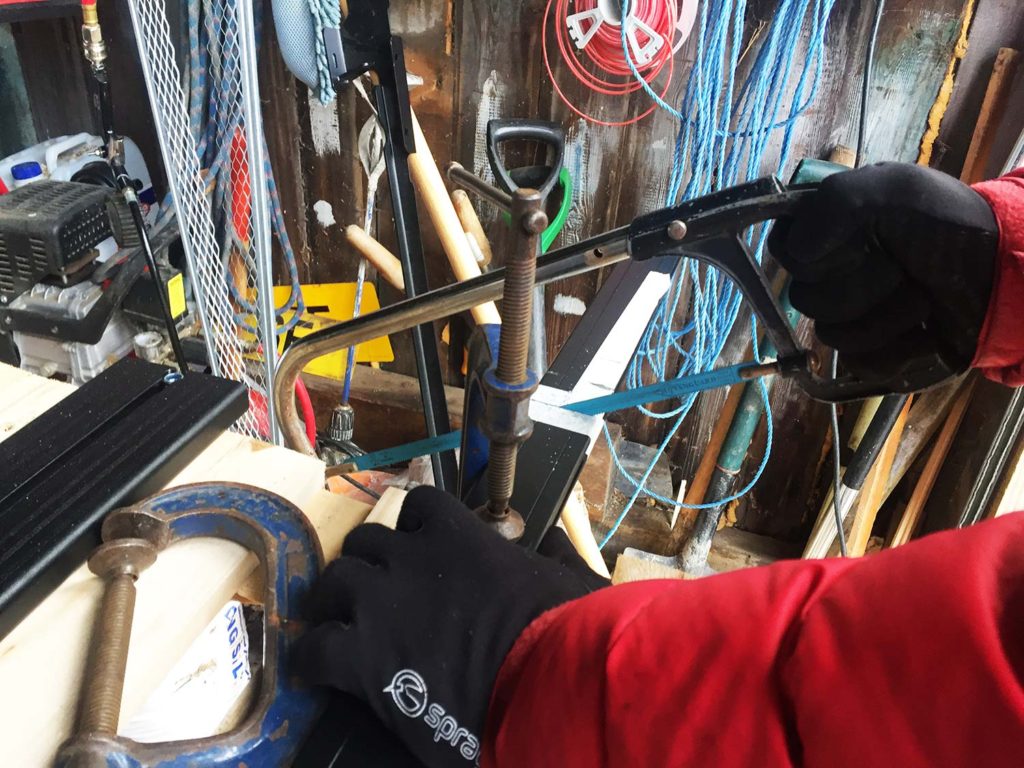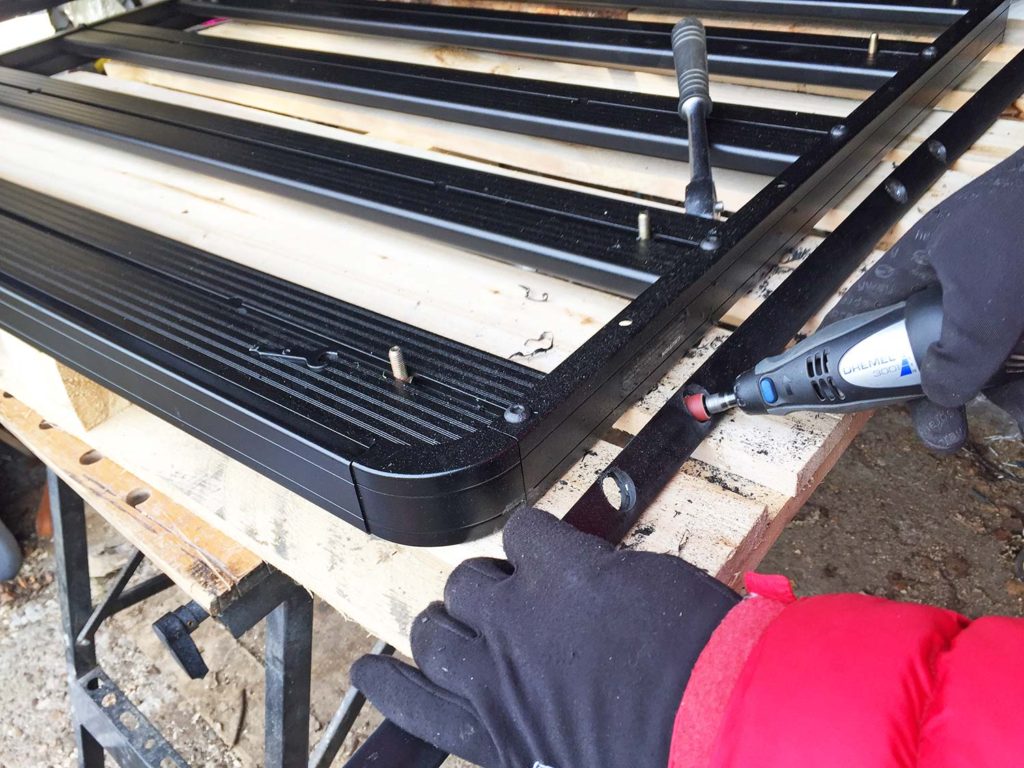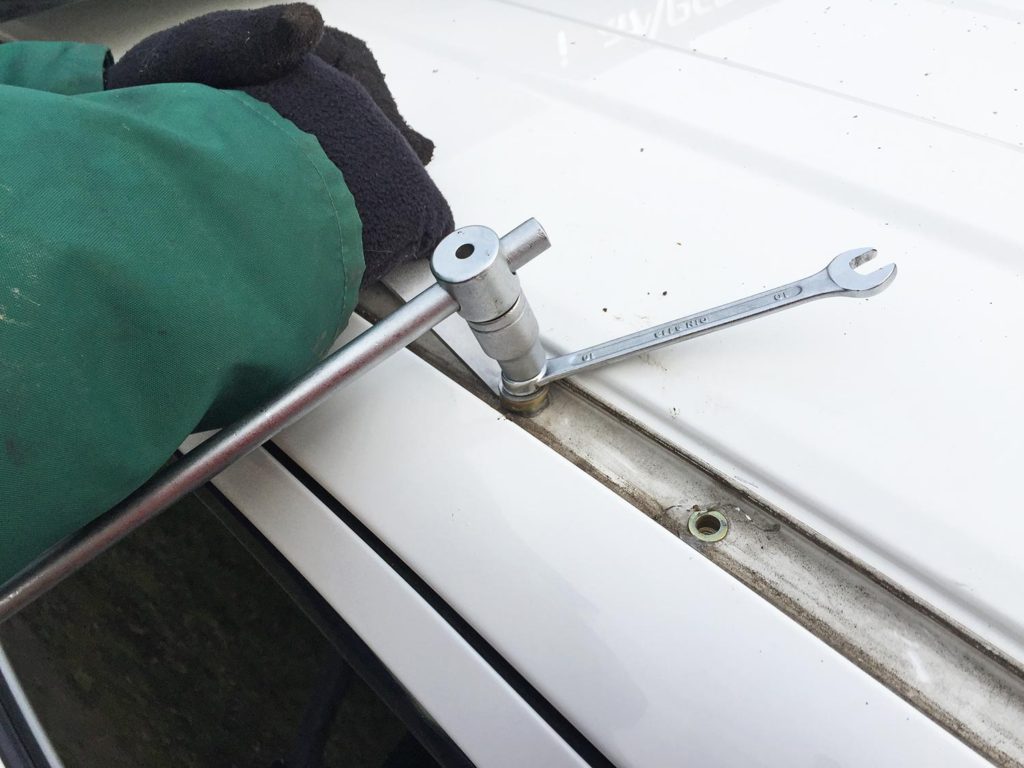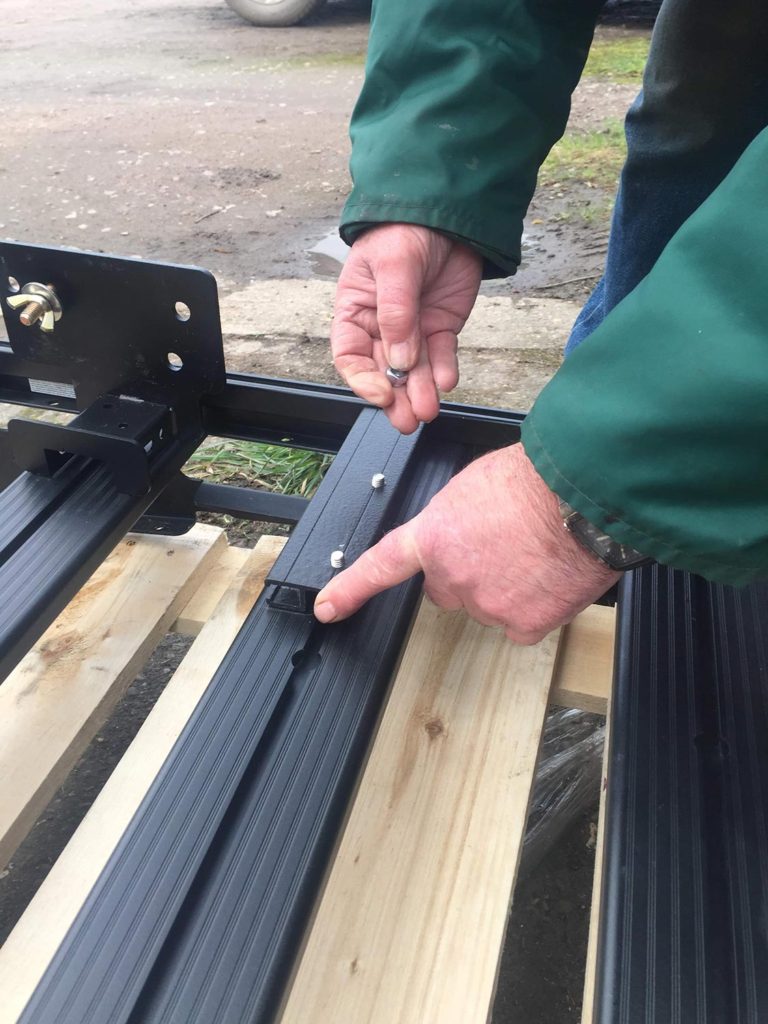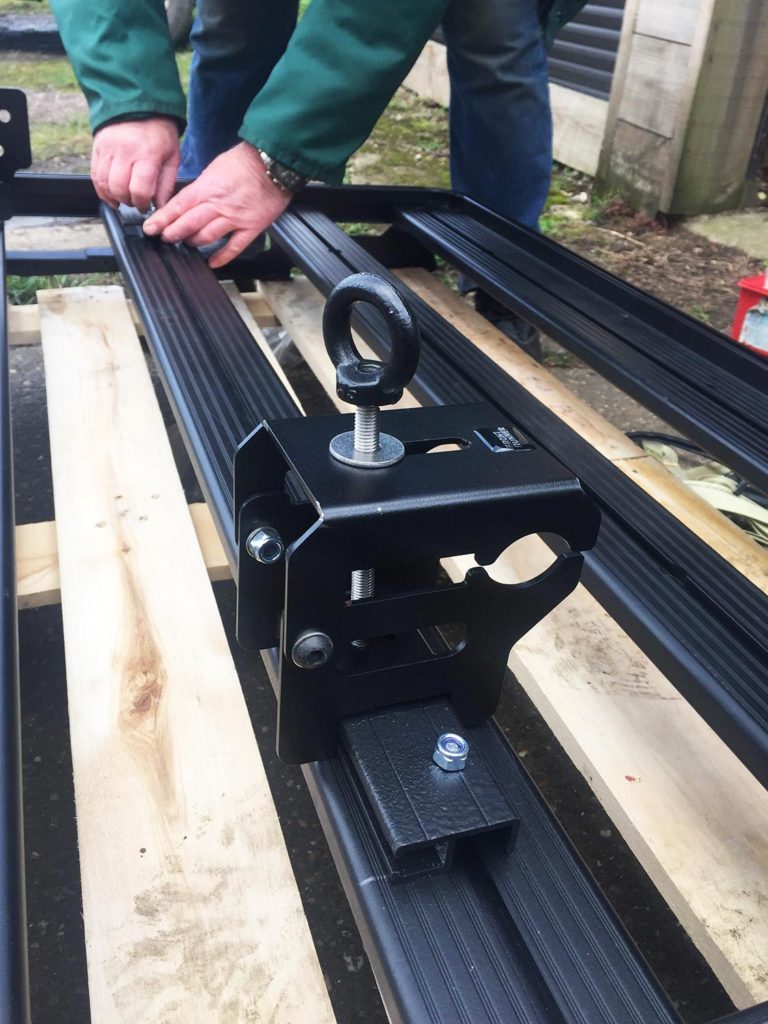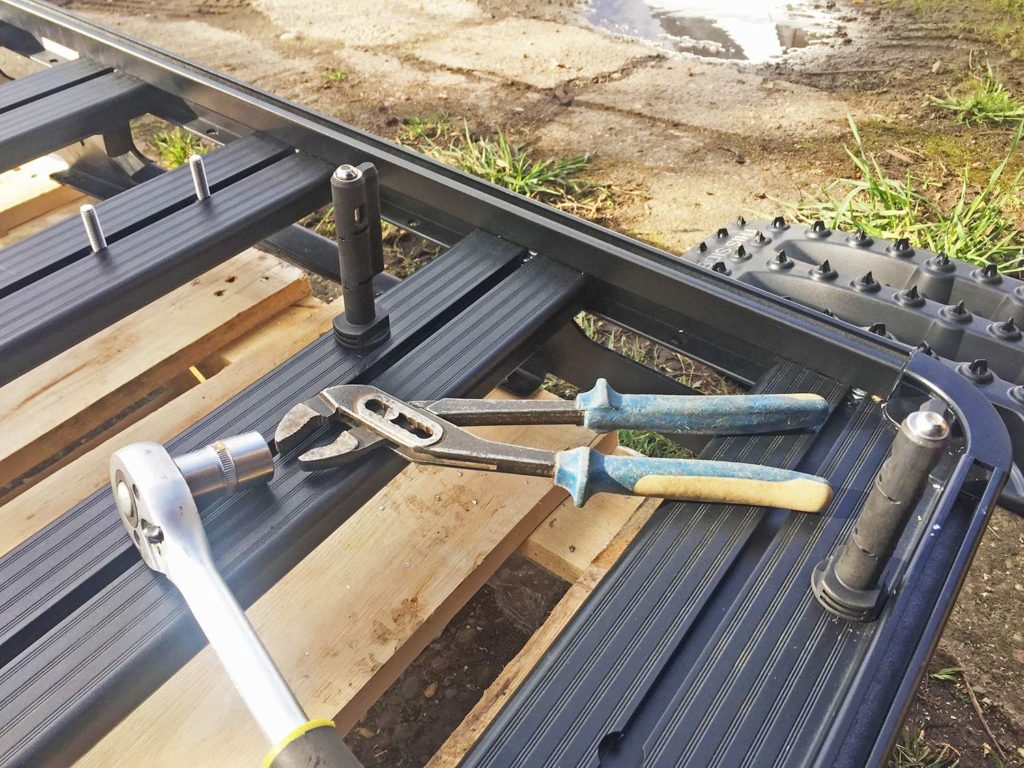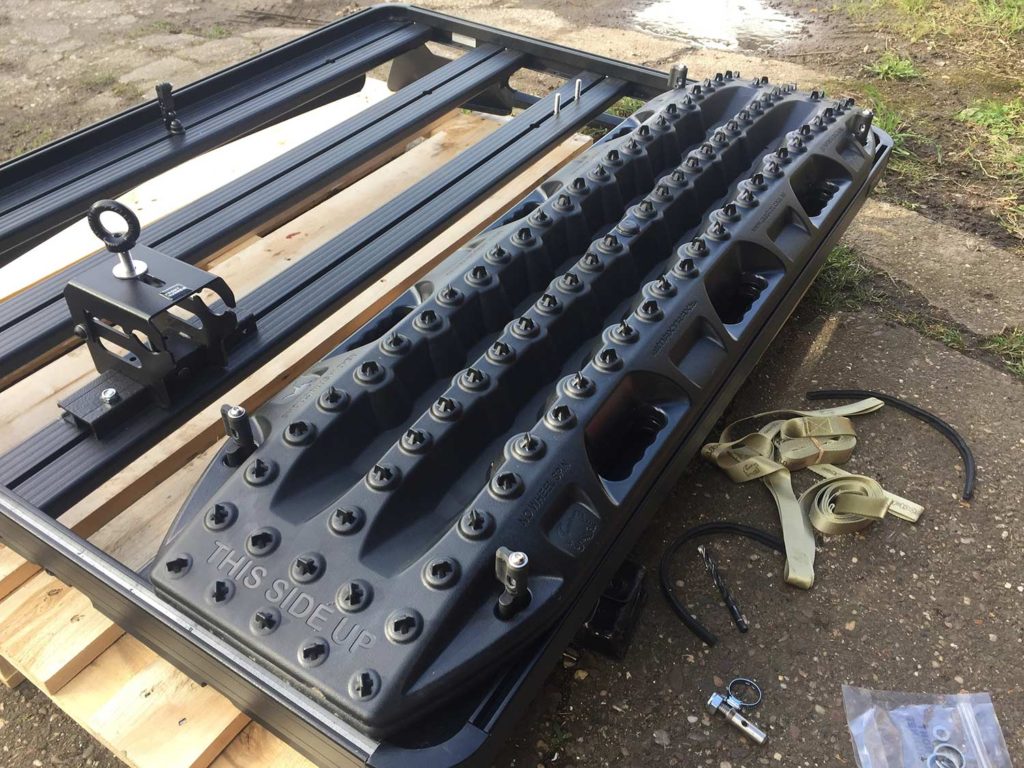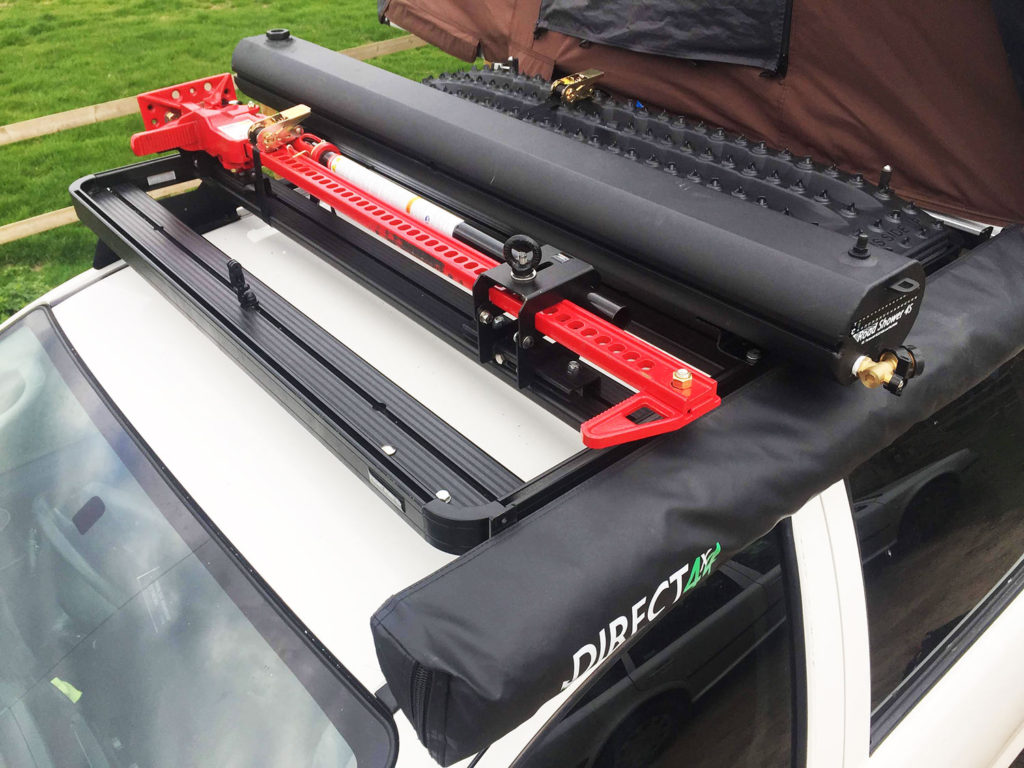 Rust-proofing
Undertaken on the chassis.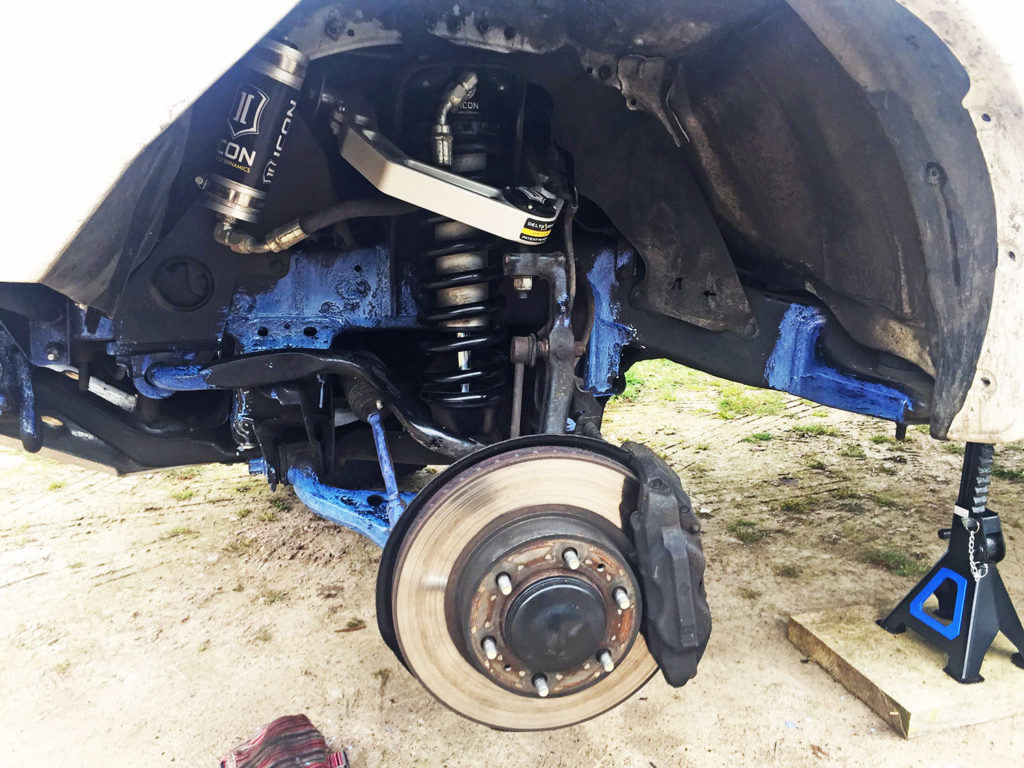 Suspension
Our must-haves around a suspension system were simple: to replace the cracked stock one for an upgraded solution to withstand a ton of payload during the punishment of terrain from Northern Norway to South Africa.
The Stage 4 System (ICON Vehicle Dynamics) is somewhat more capable than our demands placed upon it. As suspensions go, there's around 30 percent increase in wheel travel. Due to the Hilux's more rigid chassis, model specific-tuned shocks strike a harmonising balance between on-road ride quality and off-road performance. Aircraft grade aluminium and corrosion resistance come as standard; essentially, the suspension enhances the journey. Overkill's not exactly a problem, right?
Five hundred big ones later (£400), a dandy mechanic named Dave Bird bolted the suspension on, where no drilling, cutting or welding occurred during the install. @fourwheelednomad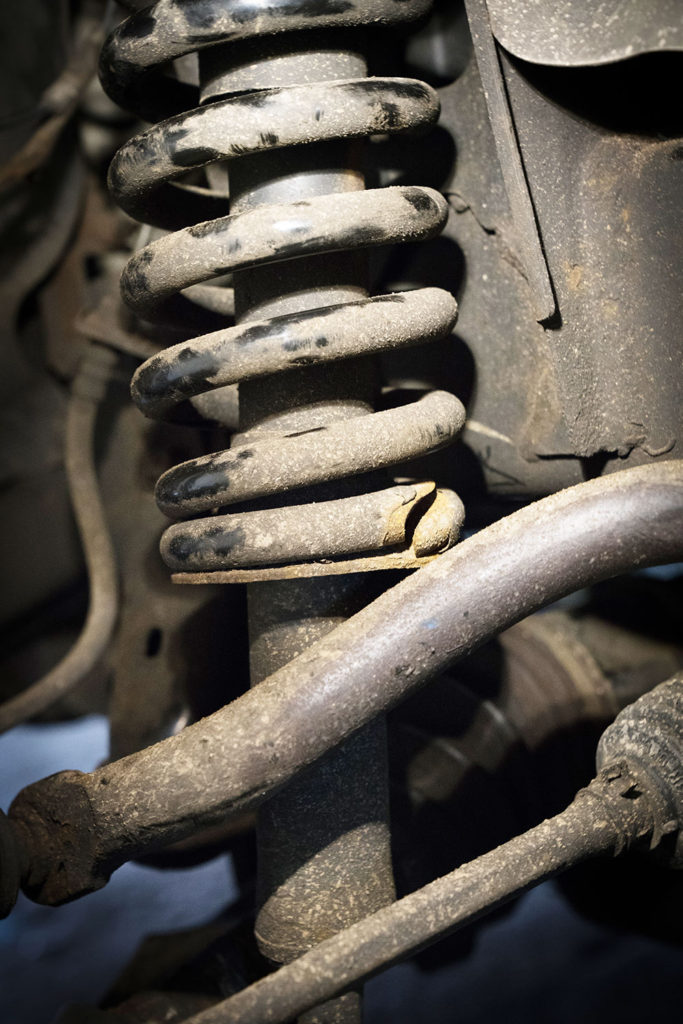 NB: Stay tuned for Part 3 of 3! Here's Part 1 of 3. (Toyota Hilux Build: The Mega Transect)